A LEGACY OF IMPACT
Using their talents and skills, many Kentucky women rise to positions of influence to impact those around them for generations to come.
Harriet Drury Van Meter (1910-1997)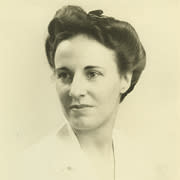 Inspired by a trip to India where she witnessed long lines of people waiting to acquire books, Van Meter founded the International Book Project in the basement of her home. She was dedicated to the belief that exposure to cultural differences enriches lives, fosters global friendships, and strengthens world unity. For her extensive work with the International Book Project, she was nominated for a Nobel Prize in 1986.
Doris Wilkinson (b. 1936)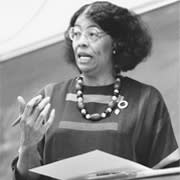 A pioneer of racial equality, Wilkinson was the among first African American students to graduate from the University of Kentucky after Brown v. Board of Education. She went on to become the first full-time African American female faculty member and was the founder and long-time director of UK's African American Studies program.
Adalin Wichman (1922-2013)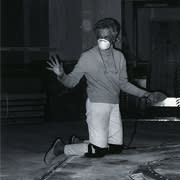 A widely celebrated artist and sculptor,  Wichman was Keeneland's longtime advertising director. She also designed the Eclipse Award trophy and was awarded the Milner Award, the highest award given by the governor in the arts.  Wichman was also the designer of the Foucault pendulum at the Lexington Public Library, the largest of its kind in the world.
Margaret Isadera King (1898-1966)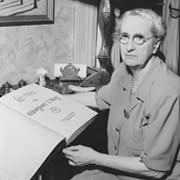 Asked by University of Kentucky President James K. Patterson in 1909 to organize a university library, King set out across the country and world to acquire a large collection of books. She grew the library to 77,332 volumes by 1927. The King Library, which today houses the university's Special Collections, is named in her honor.
Gwen Reardon (b. 1932)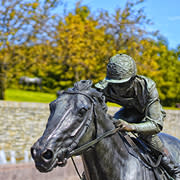 The daughter of a prominent horse trainer and accomplished equestrienne in her own right, Reardon parlayed her love of horses into art. Her celebrated horse sculptures can be found in Lexington at Thoroughbred Park, the Kentucky Horse Park, Equestrian Park at Blue Grass Airport, and in Centennial Park in Saratoga, New York.
Pam Miller
First elected to city government in the 1970s, Miller went on to become the first female mayor of Lexington in 1993. Miller helped implement many great programs for the city, including an Urban Area Greenspace Plan, and founded both Partners for Youth and the Lexington Farmers' Market. Kentucky Governor Steve Beshear appointed her to the Kentucky Council on Postsecondary Education and the Lexington's arts center and performance space on Main Street is named in her honor.
Belle Jackson (1842-1942)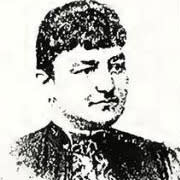 Born to free-black parents in Perryville, Jackson dedicated her life to education and the betterment of her community. As a teenager, she became the first African American teacher at Camp Nelson. She went on to teach in Lexington and owned the only African American owned hat shop in the city. She was a founder of the Lexington Colored Orphan Industrial Home, where orphans were taught an industrial trade.
Mira Ball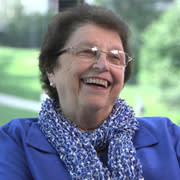 Ball is a cofounder of Ball Homes, a longtime leader in the homebuilding market. Ball is a celebrated philanthropist, donating millions of dollars to the University of Kentucky, the Lexington Philharmonic, the Hope Center of Lexington, UK's DanceBlue Marathon and many more. She was awarded an honorary doctorate in humane letters from UK for extraordinary contributions in philanthropy, human development, education, and societal well-being.
Charlotte Mentelle (1770-1860)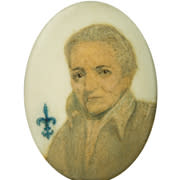 A refugee of the French Revolution, Mentelle and her husband moved to Lexington and started Mentelle's School for Young Ladies, a school known for its rigorous intellectual curriculum and fashionable pupils. Her most famous student was Mary Todd Lincoln who lived with her from 1832-1836. Mentelle's school is one of the reasons Mary Todd Lincoln was considered one of the brightest women of her generation.