What's New
New attractions, new initiatives, new ideas for ways to explore Lexington and the Bluegrass Region! In Lexington we are deeply rooted in our heritage and traditions, but we never stand still! If you are on the hunt for new restaurants to try, click here.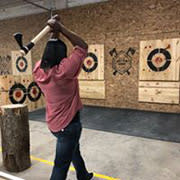 Looking for an axe-throwing, beer drinking venue? Lexington has that! Head down to the Distillery District and try out a new entertainment options, Battle Axes. Located in the rickhouse that was once part of the James E. Pepper distillery, this is the place for casual throwing, league play, corporate events, and private parties. They carry almost 60 canned beers and ciders (half of which are Kentucky Proud) plus soda, bottled water, and snack foods.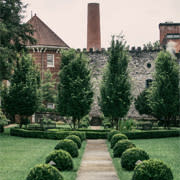 The guest experience is now available to the public at Castle & Key Distillery. Visitors to Castle & Key will have the opportunity to listen to the rich history the grounds have to tell, and taste the fine products it distills.  Bourbon is still aging to perfection, but other spirits are ready for tasting! Experience the scenic drive down McCracken Pike to reach the newly renovated Castle & Key Distillery and check out this 113-acre property.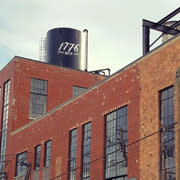 Check out the newly renovated James E. Pepper Distillery in the popular Distillery District. The Pepper family brand continues its work after generations of distilling; the original batch was created during the American Revolution. Witness how they craft their Whiskey and Bourbon Ale and learn about James E. Pepper himself. Book a tour online. On the banks of Town Creek and surrounding by bars and restaurants, you have lots of options for activities before or after your tour.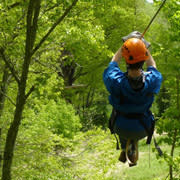 The historic and spectacular Boone Creek gorge is now open to the public! The Boone Creek Outdoors Zip Line Canopy Tour allows guests to experience the natural beauty of the unique area – featuring 6 zip lines, 3 sky bridges and more! Conveniently located just off I-75 at exit 99 and Old Richmond Road. Head out to Boone Creek Outdoors for a thrilling adventure through the beautiful gorge and palisades river region.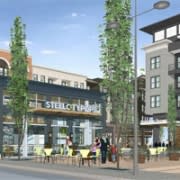 The Summit at Fritz Farm is a finely curated mixed-use destination infused with the essence and style of Lexington. Blending retail, office space, a boutique hotel and a residences, The Summit is a first-class destination for visitors looking for a unique shopping and dining experience. The Barn at The Summit is Kentucky's first Food Hall and features an all-local, independent lineup including Crank and Boom, Athenian Grill, Whiskey Bear, Kentucky 4 Kentucky and Smithtown Seafood.