Keeneland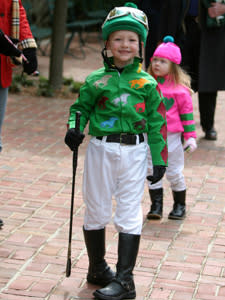 Keeneland Race Course welcomes visitors year round, but what better time to visit than during a live race meet! Plan ahead and time your visit to coincide with the thundering hooves.
Each October and April in the Horse Capital of the World, Thoroughbred racing is showcased at the highest level, drawing the world's best horses and horsemen to one of the world's most beautiful courses.
   Fall Race Meet 2018: October 5 through 27
No racing Mondays or Tuesdays
Tickets
Purchase tickets for one of the four dining rooms and you'll get to experience Keeneland's world-class cuisine and place your bets from the comfort of your table. Learn about your dining options and purchase tickets online at www.keeneland.com.
General Admission is only $5 (children 12 and under are free) and gives you access to bench seating trackside. Reserved seats are individual seats with backs and arm rests, under cover. The cost for reserved seats ranges from $10 to $20 depending on the day.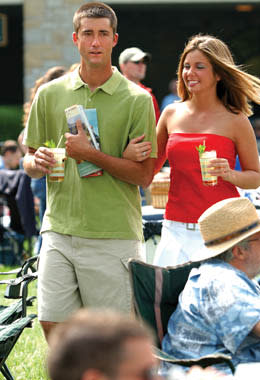 Exclusive Behind-the-Scenes Tours of Keeneland 
During race meets, enjoy a variety of special guided tours of the barns, racing office, jockey's quarters and sales pavilion. Tickets should be purchased in advance online as attendance is limited. See this link for information: www.keeneland.com/discover/tours
Horse Farm Tours 
Visiting a private thoroughbred farm is a "must do" for racing fans. Make your reservations EARLY if you are visiting during a race meet or at Kentucky Derby time. Farms accept visitors only by advance arrangement. See this link to find out everything you need to know about visiting the most prestigious horse farms in the world.
Plan Ahead for Derby Day at Keeneland 
Not able to get tickets to the Kentucky Derby? Come to Lexington for the world's largest Derby Party, held at Keeneland on the first Saturday in May. Bring a picnic to enjoy in the paddock, or make reservations in one of the dining rooms. Watch the race on one of 1,000 televisions or on the jumbotron. Special kids activities help make this a great event for the whole family. Gates open at 9:00 a.m. and general admission is $5.
If you truly want to experience Derby Day in style, reserve a table for Keeneland's Derby Bash held in the Entertainment Center and Keene Barn. You'll enjoy a Kentucky themed buffet, a mint julep, souvenir program, live music, snacks and cash bar. For more information about Derby Day at Keeneland, click here.
They may run in Louisville, but Lexington is where more thoroughbreds are bred, born, bought and sold, trained, raced and retired than any place in the world!