Social Media Tips
We know how important it is to have a presence on social media platforms, so we've compiled some suggested posts for Facebook and Twitter that you can use to promote your meeting and build attendance. 
Choose a post that you want to share with your attendees and bring it to life by cutting and pasting our text, or just use our words for inspiration. The suggested images can be downloaded from our media hub. Simply create an account and request to download the images you would like to use on your social channels.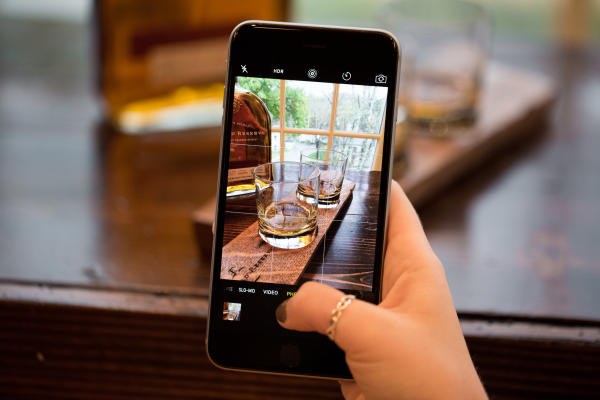 Horses
Facebook
We are heading to The Horse Capital of the World for (insert meeting name) and Price Bell, a Lexington local and a sixth-generation horseman, is giving us the inside scoop on what we need to do while in Lexington, KY. Check out his guide. 
Twitter
There are about 450 horse farms in Lexington…which ones are you visiting during #insertgrouphashtag? #sharethelex 
Bourbon
Facebook 
Kentucky is home to at least 95% of the world's bourbon and we will be in the heart of it all for (insert meeting name). In Lexington, there are 14 distilleries within 45 minutes of the charming downtown…are you ready?
Twitter 
Is a bourbon vacation on your bucket list? Check it off during the #insertgrouphashtag #sharethelex 
Beer
Facebook 
If you like beer, you'll love Lexington, KY! They have their own trail dedicated to local craft beers. Hop on it while you're in town…here's the list!
Twitter
Are you a beer fanatic? You'll love where we are going for #insertgrouphashtag #sharethelex 
Culinary
Facebook 
Lexington, KY has a ton of local restaurants ready for you to experience during the (insert meeting name). Check them out in the local dining guide, Beyond Grits.
Twitter 
In Lexington, the Distillery District is where it's at! Located right downtown, grab a drink and a bite to eat after #insertgrouphashtag. #sharethelex 
Outdoors 
Facebook
We're heading to Lexington, KY for (insert meeting name). Famous for rolling Bluegrass hills and beautiful horse farms, this region is also filled with parks, trails, cliffs, arches and a whole lot of adventure. Check out a guide with everything you need, here!
Twitter
Down for some adventure? We will be a short drive away from The Red River Gorge during #insertgrouphashtag. Check it out!
History
Facebook 
If you love history, you'll love where we are going! (Insert meeting name) is being held in a city rich with history and stories waiting to be discovered by you and fellow attendees. Check out this guide on things to do while in Lexington, KY. 
Twitter
Get a group together after #insertgrouphashtag to tour the childhood home of Mary Todd Lincoln. #sharethelex 
Arts and Culture
Facebook
Lexington may be most famous for horses and bourbon, but would you believe they have enchanting gardens and inspiring architecture as well? See for yourself during (insert meeting name). 
Twitter 
Get a group together, enjoy a scenic drive and explore Shaker Village during #insertgrouphashtag #sharethlex  
Music
Facebook 
The Burl, Lexington's newest music venue, is waiting for you to join all the live music fun during (insert group name). Enjoy local and national performers at this beautiful restored train depot.
Twitter 
Lexington and live music go hand-in-hand. Find a spot to go to during #insertgrouphashtag #sharethelex 
Shopping
Facebook
Don't go home empty-handed! Before leaving (insert meeting name) seek a shop out at The Summit at Fritz Farm so you can take a little piece of Lexington back home with you. 
Twitter 
During # insertgrouphashtag take part in some retail therapy on Clay Ave. Check out the guide! #sharethelex  
Accolades
Facebook 
 "Nobody does bourbon and racehorses like Lexington, KY." - Conde Nast Traveler. Experience it for yourself during (insert meeting name).  
Twitter
"Nobody does bourbon and racehorses like Lexington, KY." - Conde Nast Traveler. Experience it for yourself during (insert meeting name).  #sharethelex
 
Getting There 
Facebook 
Hey (insert meeting name), getting to Lexington is super easy. It's leaving that's hard. Lexington is within a day's drive of two-thirds of the U.S. population. Located at the crossroads of Interstates 75 & 64. 
Twitter
Hey #insertgrouphashtag, fly into Lexington! The airport is located 10 minutes from downtown, not to mention it's beautiful to fly into. #sharethelex