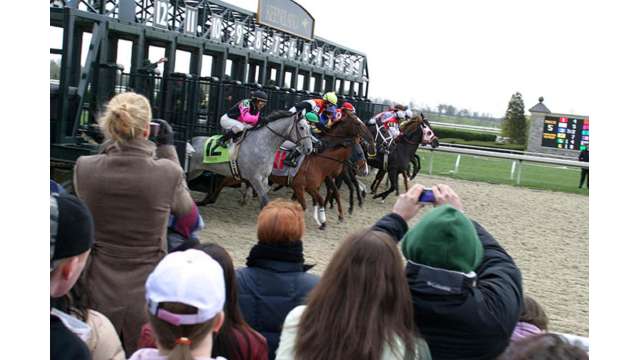 Out of the Gate
Thoroughbreds break from the gate.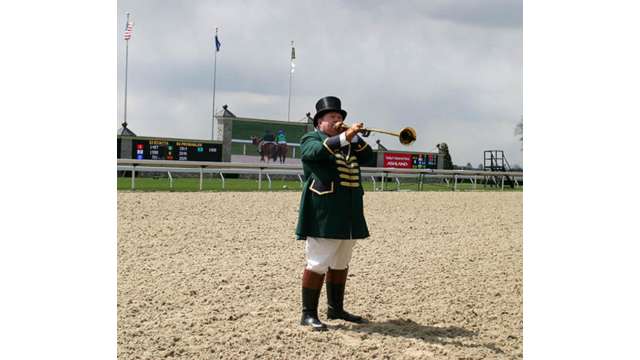 Call to Post
Bugler makes the Call to the Post before the race.
Cash Out
Betting windows at Keeneland Race Course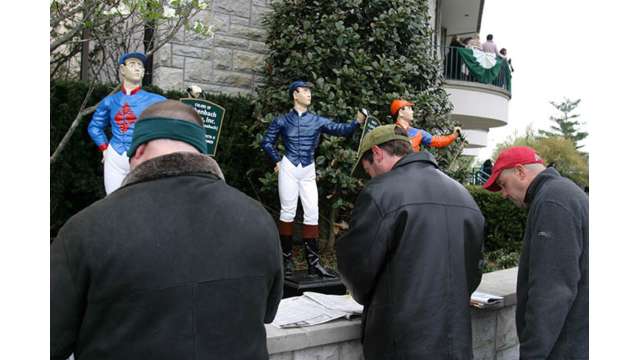 Decisions, decisions
Fans are serious about choosing their winning horses.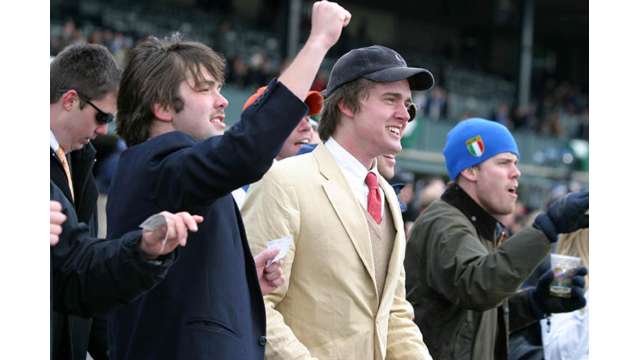 Fans Cheer at Keeneland Race Course
Racing fans come in all ages, shapes, sizes, occupations and levels of experience, but they all have one thing in common: enthusiasm!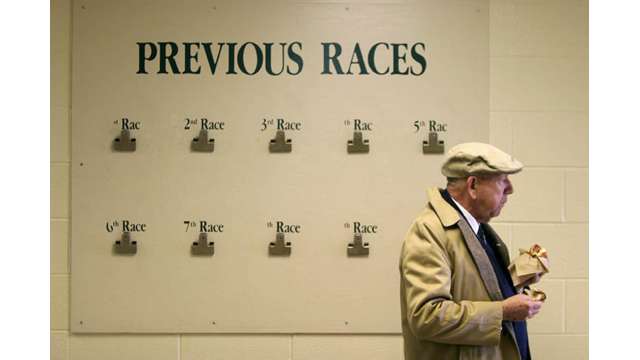 Fans
This fan knows his way around the grounds of Keeneland Race Course.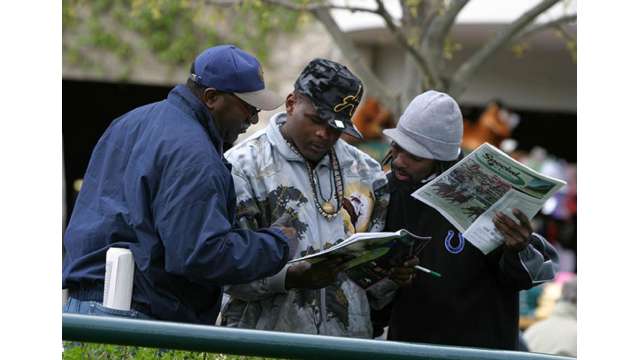 Friends Consulting
Sharing tips?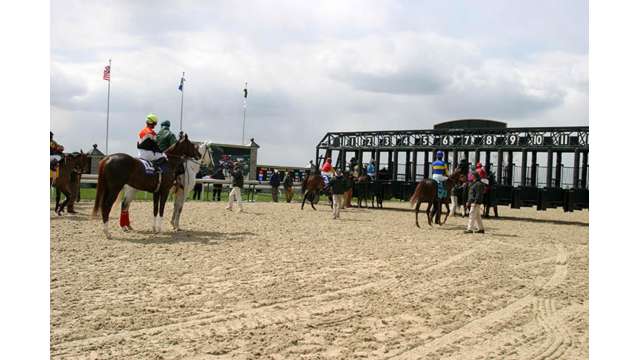 Getting Ready
Horses approach the gate.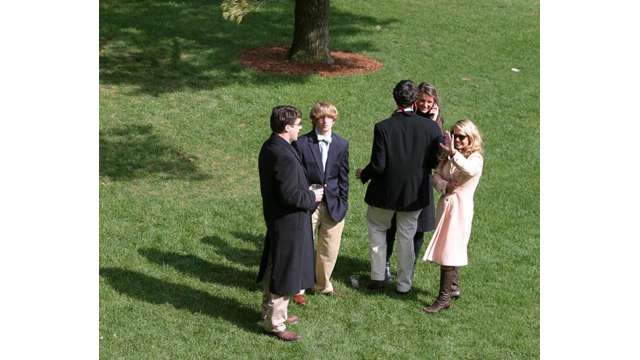 Hanging Out
Plenty of time for socializing and greeting friends between races.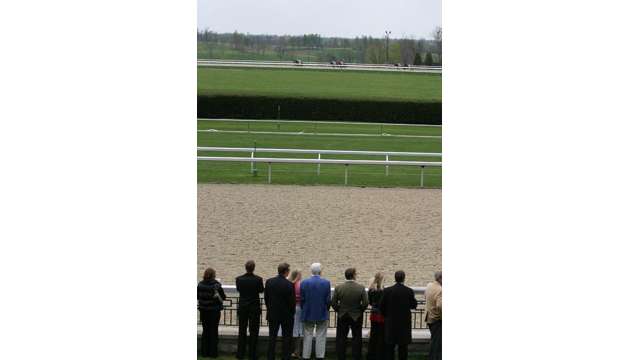 On the Rail
The pastoral setting of Keeneland Race Course is unusual for a track. And it's only 10 minutes from downtown Lexington.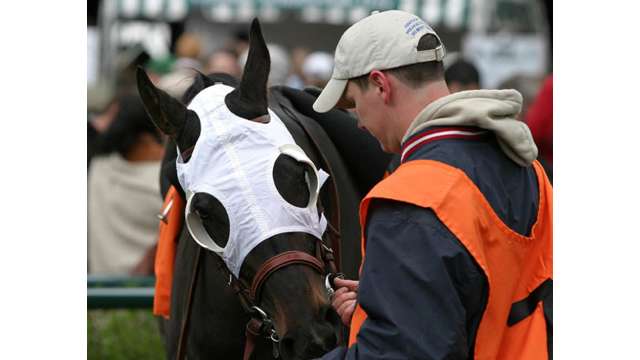 A horse and his handler
A conversation in the paddock.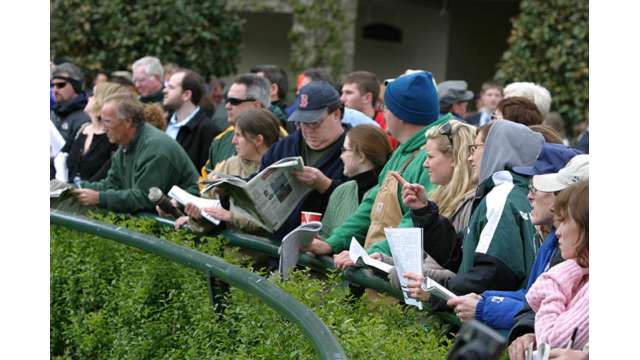 Picking your horse at the paddock
Crowds of fans get a final close-up look at their favorites just before the riders mount.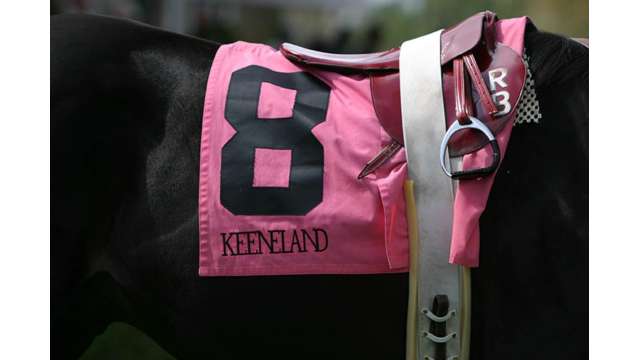 The beauty is in the details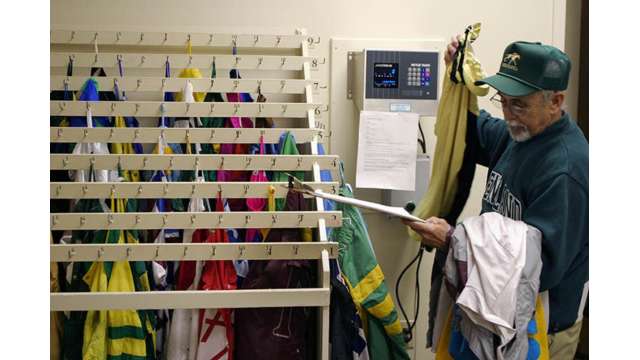 Racing Silks
Jockey silks actually represent the owner and are an important method of identification in a field of horses. Jockey silks are all custom-made.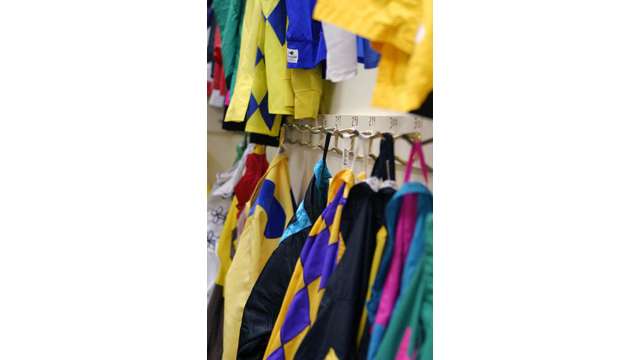 Colorful silks
Named after the material from which they were originally made. No one jockey could have the same set of colors and patterns as another jockey riding in the same race.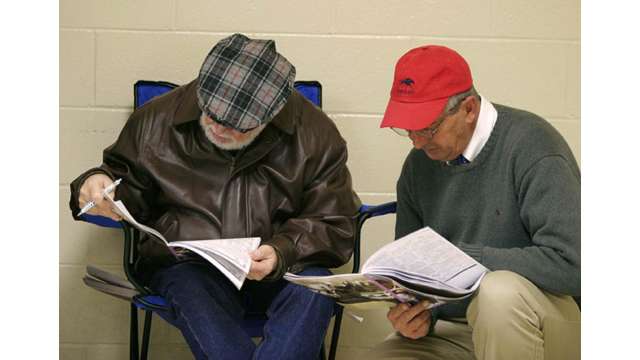 Studying
Picking a winner can be serious business!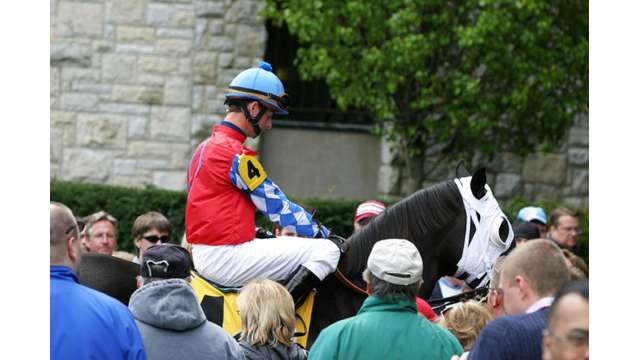 To the track
Horse and rider make their way from the paddock to the track.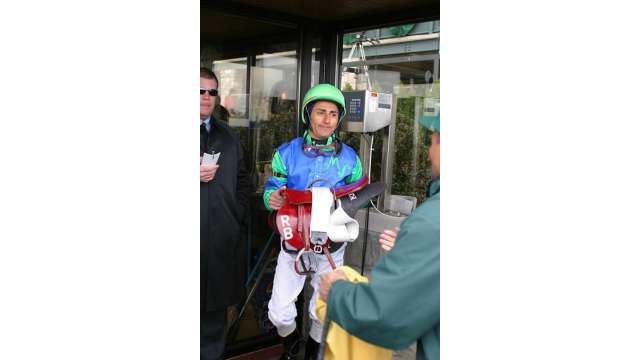 Weigh in
Jockeys are weighed before each race, and after each race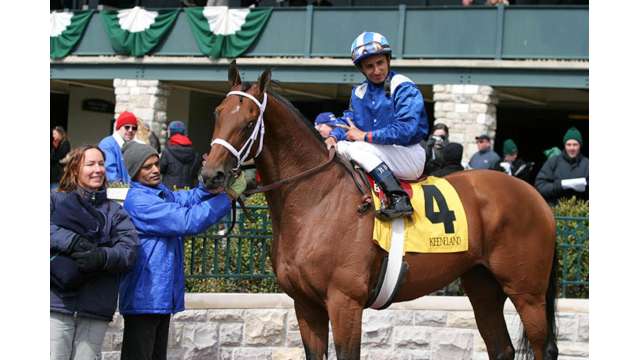 Winner's Circle
This is where every owner, jockey and horse wants to be!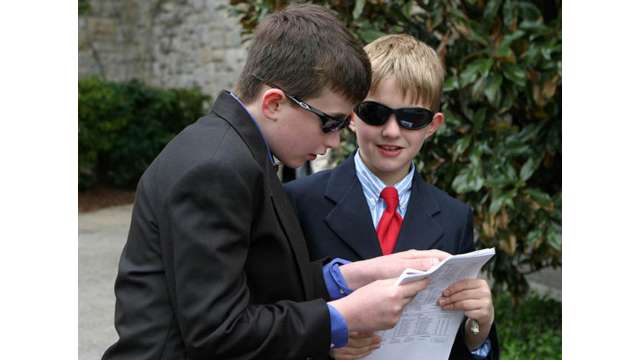 Young Fans
Horses and horse racing are a part of the culture in Lexington. A day at the races is a family event for many Lexingtonians.