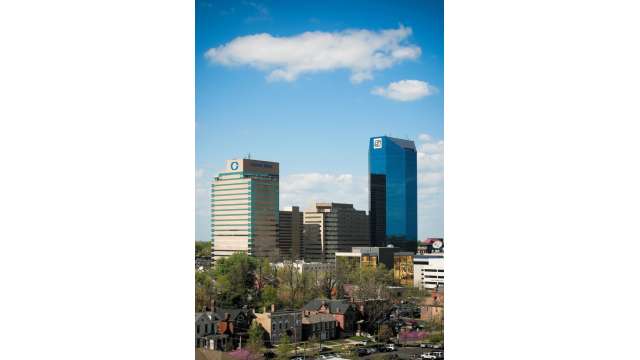 Lexington Skyline
Downtown Lexington is a mix of historic buildings and new architecture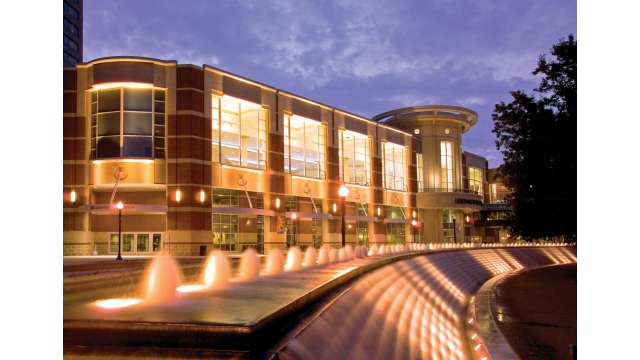 Lexington Convention Center
Lexington Convention Center lit up at night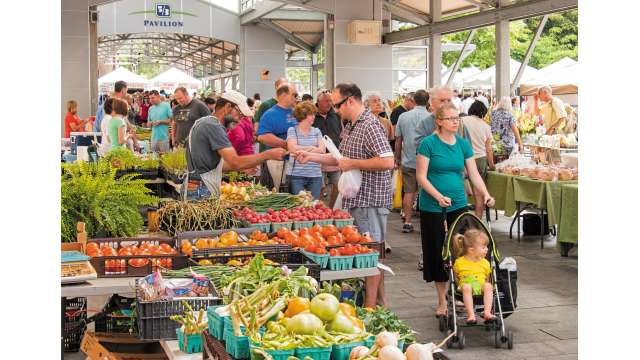 Lexington Farmers Market
Locals and visitors enjoy the Lexington Farmer's Market each Saturday morning downtown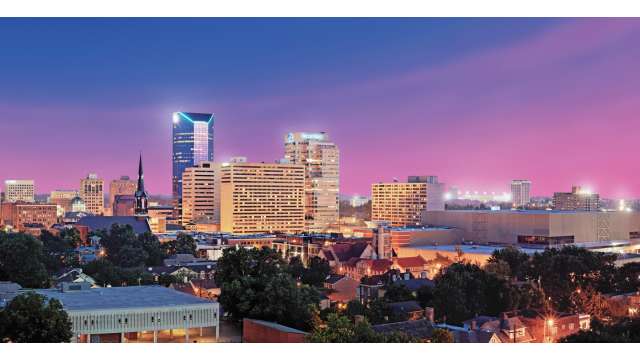 Lexington Skyline at Night
A view of downtown Lexington at night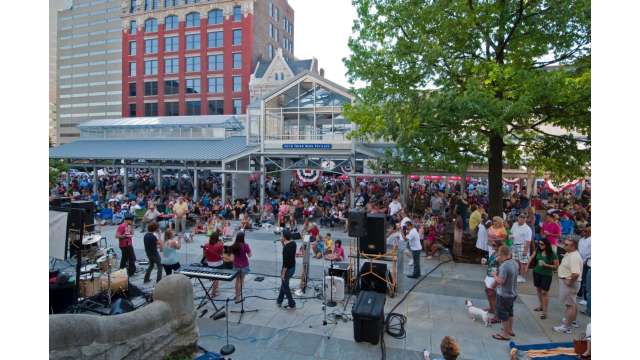 Thursday Night Live Block Party
Locals and visitors enjoy live music at Thursday Night Live spring through fall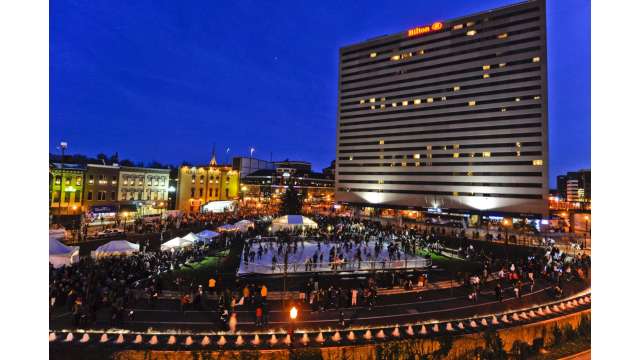 Triangle Park Ice Skating
Enjoy ice skating in downtown Lexington at Triangle Park in the Winter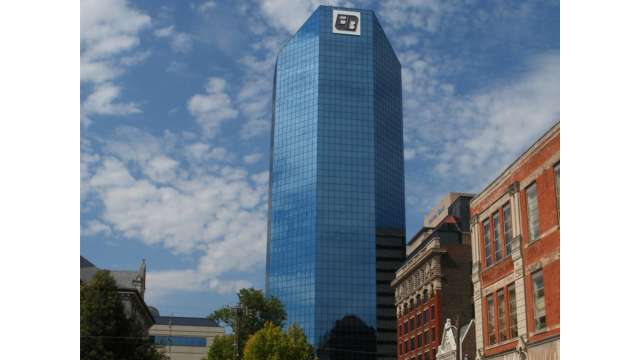 Big Blue Lexington
The tallest building in Lexington, known by the locals as simply "Big Blue".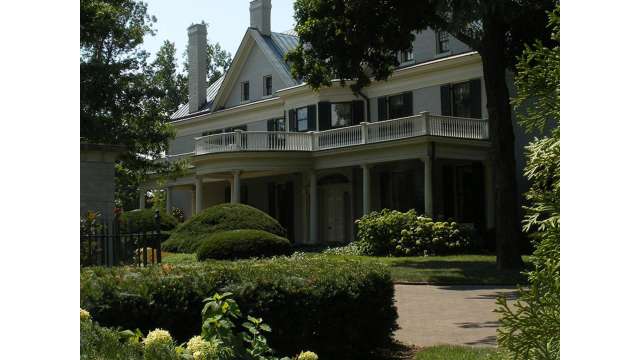 Stately Home near Transylvania University
There are many large, beautiful homes in downtown Lexington. This one is near Gratz Park.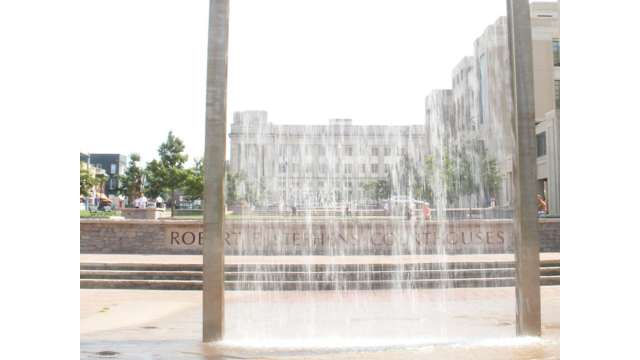 Water Wall
The Robert F. Stephens Courthouse Plaza in Lexington. There are many water features throughout the downtown area.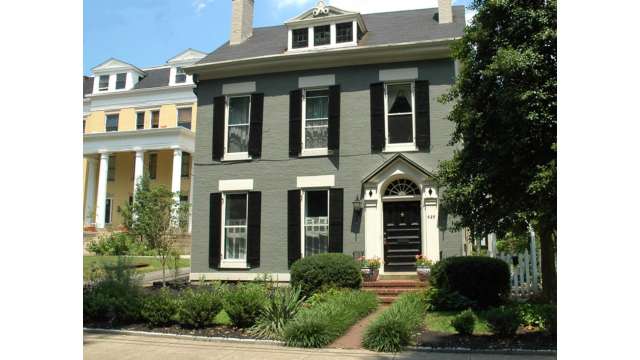 Lexington Neighborhoods
There are many historic neighborhoods surrounding downtown Lexington.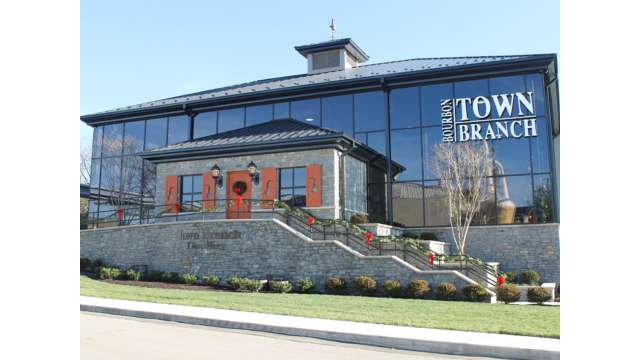 Town Branch Distillery
Visitors touring Town Branch Distillery in Lexington, Kentucky.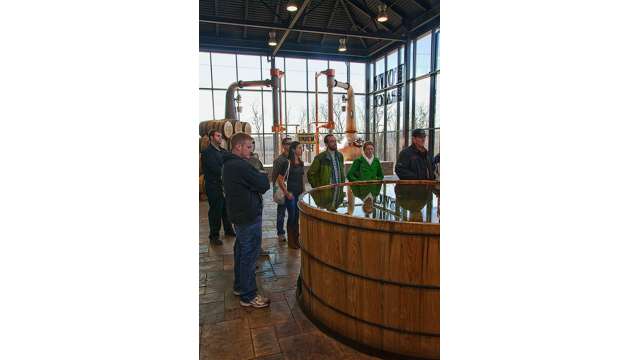 Town Branch Visitors
Lexington's newest bourbon distillery is open for tours in downtown Lexington.