South Hill - Victorian Houses
275 S Lijmestone, Lexington, KY 40507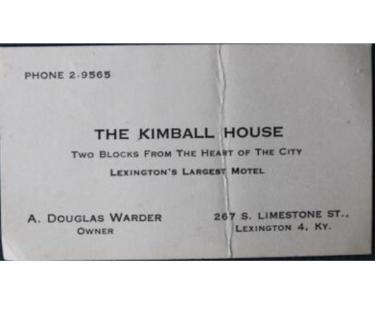 The four Victorian houses beginning at this location formed the Kimball House Hotel. Albert Douglas Warder and Lutie, his mother, purchased a former sorority house from the University of Kentucky before his enlistment in military service in 1943. After his discharge over a period of several years, he bought four other Victorian-style houses. By 1948, he had opened the Kimball House, a 100-room hotel. His widow sold the hotel in 2000. It has been converted into condominiums. During the early years of the hotel's operation, the facility was segregated - only open to white visitors and travelers - as was nearly every accommodation.
In the neighborhood?
Here are a few of the best places to visit within walking distance or a quick drive
Travel Guides
Here are a few of our favorite guides to help you plan your Lexington experience. Dig in!