Luna
200 West Main Street, Lexington, KY 40507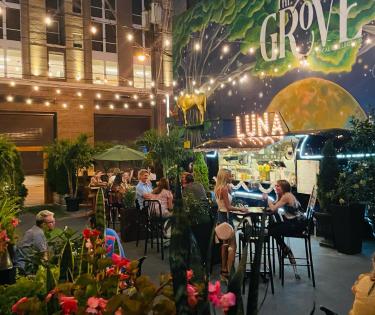 Located at The Grove, Luna is perfect place to sit down and enjoy brunch or dinner on the most aesthetically pleasing patio. Luna uses local ingredients from all different bakeries, gardens, and farms throughout Kentucky. Luna is open for dinner Wednesday-Saturday 5-9pm, and brunch on Saturday and Sunday from 11-2pm.
In the neighborhood?
Here are a few of the best places to visit within walking distance or a quick drive
Travel Guides
Here are a few of our favorite guides to help you plan your Lexington experience. Dig in!