Jefferson Street - Horse Capital of the World
650 W Short Street, Lexington, KY 40507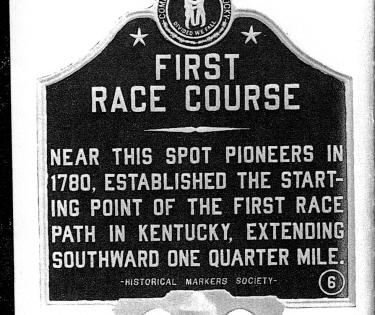 Lexington, the Horse Capital of the World, began earning that title in 1779, the same year pioneer settlers returned to the area to build a fort. The land had hardly been cleared of cane and trees when men challenged "my horse is better than yours." The winner would be declared after finishing first in two of three heats or set distant races. While spectators enjoyed watching the competition, they were injured by whirling debris and loosened horseshoes. To lessen bodily harm and control the disruption of commerce, Town Trustees asked the residents to consider a remedy to the practice of racing on the streets. The decision was to allow horsemen use of the lower end of the Commons, a flat stretch of land south of Main Street. The next year, in 1780, the starting point for a quarter-mile course was laid on Main Cross (now South Broadway) to the railroad freight depot. As the city grew, other racecourses were located on the outer edges of town.
In the neighborhood?
Here are a few of the best places to visit within walking distance or a quick drive
Travel Guides
Here are a few of our favorite guides to help you plan your Lexington experience. Dig in!