Jefferson Street - Dr. William Henry and Bessie Ballard
553 Maryland Avenue, Lexington, KY 40508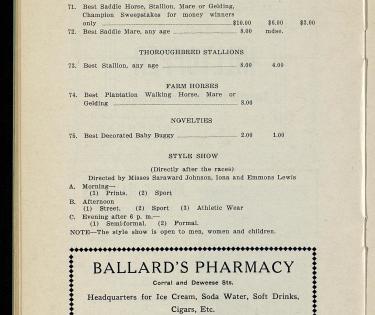 Lot #51 of the Preston Subdivision was purchased in 1895 by an influential black couple, Dr. William Henry Ballard and Bessie Brady Ballard. Dr. Ballard became the first African American male pharmacist in Kentucky in 1893. He established his pharmacy in Lexington, first on South Mill Street, then on North Limestone, and finally on Deweese Street. Dr. Ballard was a member of the Colored Bluegrass Medical Society and held positions of power in a variety of black associations, including the Citizen's League of Emancipation, the Colored Fair Association, the Negro Business League, Colored Parks and Playgrounds and more. He married Bessie Brady in 1892. Mrs. Ballard was the president of the Women's Improvement Club, the Kentucky Association of Colored Women's Clubs and was a founding member of the Phillis Wheatley YWCA in 1920. This was their home.
In the neighborhood?
Here are a few of the best places to visit within walking distance or a quick drive
Travel Guides
Here are a few of our favorite guides to help you plan your Lexington experience. Dig in!