Jefferson Street - Ballard Street
601 Ballard Street, Lexington, KY 40508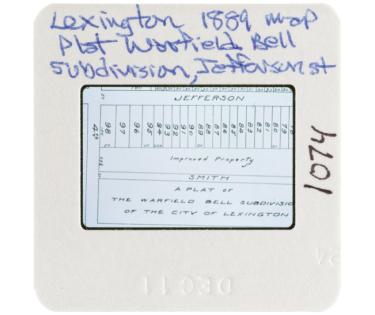 This street was orginally known as Gill's Alley. African Americans lived in this neighborhood of shotgun-style houses. After famous jockey Oliver Lewis and Lucy Wright married in 1881, they moved to 23 Ballard Street. Unfortunately, their house was demolished. Oliver Lewis was the first African American jockey to win the Kentucky Derby in 1875. At the time, he was a nineteen-year-old employee of HP McGrath, owner of McGrathiana Farms. Oliver Lewis Way, an extension of Newtown Pike, was named in his honor in 2010.
In the neighborhood?
Here are a few of the best places to visit within walking distance or a quick drive
Travel Guides
Here are a few of our favorite guides to help you plan your Lexington experience. Dig in!