One of the best ways to experience Lexington is to stay where the rest of us stay: in a home. Airbnbs allow you to live like a local for a few days, and we've got plenty of great options all around town. Get to know some of our friendly hosts, Danny and Anna Lee Albertson, who'd love to have you stay when you come visit our beautiful city.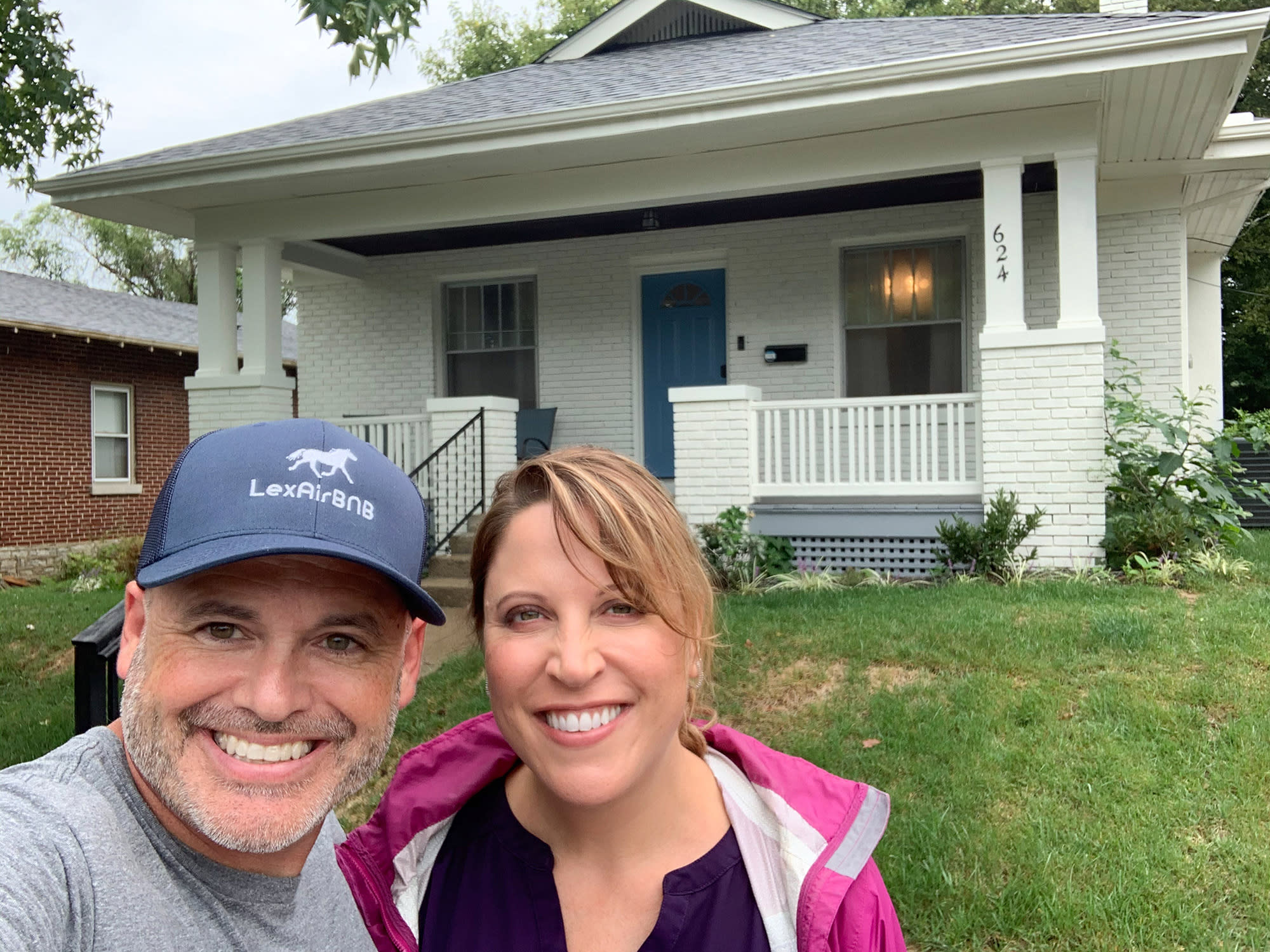 Danny and Anna Lee have been hosting for over a year, and have five Airbnb locations with four located in downtown Lexington. Being located downtown is one of Danny and Anna Lee's favorite things about their properties--they're within an easy walk of restaurants and breweries and located within historic Lexington neighborhoods. They've restored these century-old homes with modern amenities, including Tempur-Pedic mattresses, comfortable linens, and incredible kitchens and living spaces.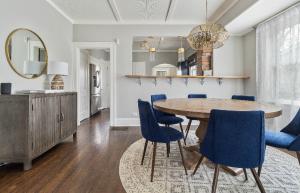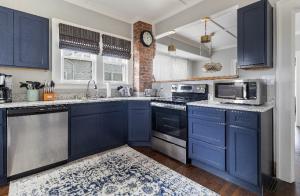 With that many years of history in each building, they have their own stories to tell. One of the early owners of the West Third Street home was JT "Burgoo King" Looney, a Lexington businessman who held, you guessed it, a secret burgoo recipe that made him famous in the region in the early decades of the twentieth century. Known for feeding thousands with giant kettles of Kentucky's regional stew, Looney even had a racehorse named after him: the 1932 Kentucky Derby winner, Burgoo King.
When visitors come stay in their properties, Danny and Anna Lee have plenty of recommended places to eat and drink within walking distance. North Lime Coffee and Donuts, Smithtown Seafood, West Sixth Brewery, Blue Stallion Brewing, and County Club are all located nearby and will keep any visitor full and happy, whether they're looking for local craft beer, a delicious meal, or just a good cup of coffee to start the day.
The best time of year to come visit? According to Danny and Anna Lee, it's April through October. "The weather is generally really nice and there are so many things to do," Anna Lee said. "We highly recommend touring our local horse farms as well as visiting Keeneland in the mornings for a delicious breakfast and watching the thoroughbreds exercise. Our favorite horse farm tour is at Mill Ridge Farm."
(Come back to Keeneland during the day when the race meet is on and you'll be able to get some of Mr. Looney's speciality, Kentucky burgoo. It's still served at Keeneland during race meets in April and October.)
Danny and Anna welcome you to Lexington, check out their AirBNB listings at http://www.lexairbnb.com/.