There's no horsing around when it comes to choosing where to hold your next meeting. The Horse Capital of the World, Lexington, Kentucky, possesses a unique mixture of history, beauty and modern amenities that will thrill any group. The best part: You won't have to pony up big-city bucks for a grand time. And with the completion of our new convention center, there has never been a better time to visit Lexington.
"It has been an absolute pleasure to work with the entire team at VisitLex!" said Alissa Bush, senior account manager at Arrowhead Conferences & Events. "The support and partnership with the Central Bank Center and VisitLex were invaluable through the planning process and helped facilitate a safe and successful in-person event! If you are looking for a centrally located destination with a vibrant downtown, superior facilities and supportive hospitality community, do not overlook Lexington; it is truly a gem!" 
Open for Business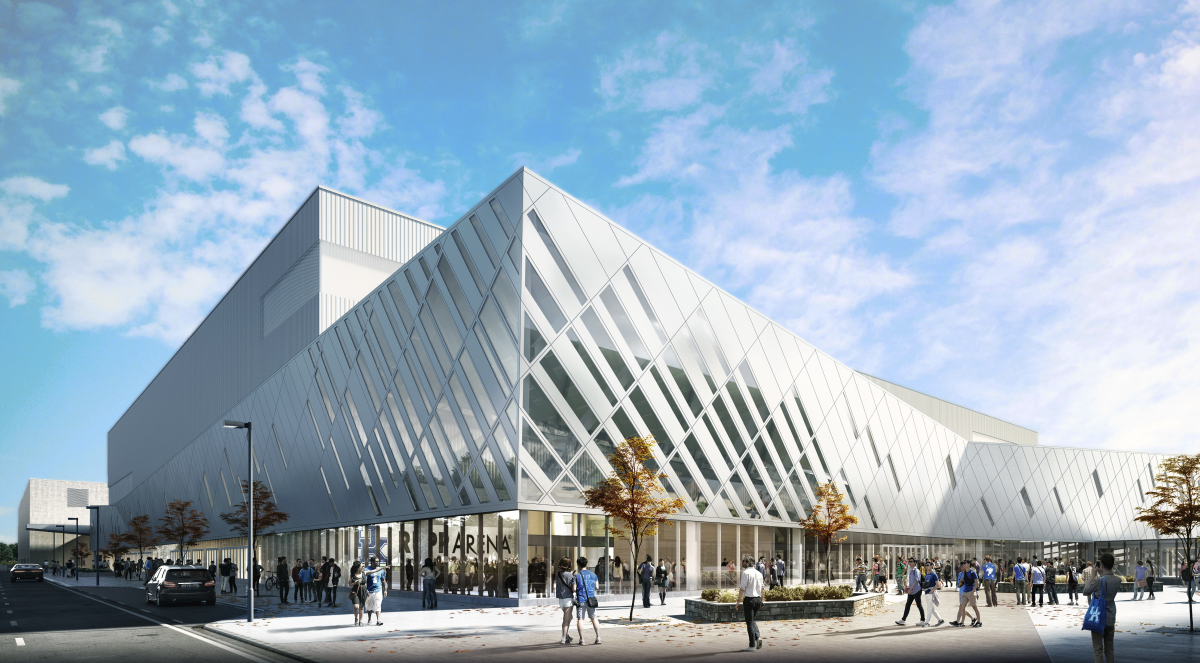 Associations, trade shows, corporate groups and others are likely to make Central Bank Center their stable—and for good reason. First opened in 1976, this downtown Lexington venue has been the cornerstone of memorable events for years. A major renovation and expansion, completed this spring, ensures that will always remain the case.
Central Bank Center now features:
200,000 square feet of flexible convention and event space
44,000 square feet of club and flexible space
100,000 square feet of exhibition space with four halls
29,000 square feet of meeting space with 16 rooms
24,300 square feet of ballroom space with three rooms
20,500 seats at Rupp Arena, connected to the convention center
State-of-the-art technical capabilities
Central Bank Center is also connected to two hotels with a combined 30,000 square feet of meeting space and within walking distance of five other hotels. Additionally, 11 convention-friendly hotels are located within a 15-minute drive of downtown Lexington. Almost all of the convention hotels offer free parking for convention attendees, and many have free airport shuttle service.
Attendees of the 2021 Lutheran Women's Missionary League Convention experienced firsthand the new and improved experience at Central Bank Center.
"The Central Bank Center staff were very accommodating as we planned and brought in almost 3,000 participants at this convention," said Shelley, LWML's convention manager. "Our primary hotels were the Hyatt and Hilton, with several others as contracted facilities. They all did a wonderful job accommodating guests. … Our participants were impressed with the service."
Horsing Around

Lexington has been easy to get to since the days of horse-drawn carriages. It remains a convenient location, with four airlines offering nonstop service from 18 destinations. The city is less than a day's drive from such major cities as Washington, D.C., Chicago, Kansas City, Atlanta and more.
Once you settle into town, you're never more than 10 minutes from breathtaking rolling hills, fence-lined pastures and more than 450 horse farms. The community takes pride in being the center of the thoroughbred breeding universe and home to the Kentucky Horse Park and historic Keeneland racecourse.
These famed facilities are open year-round for iconic private events that give attendees a true sense of place. 
Get the best of both the landscape and 50 breeds of horses at Kentucky Horse Park. Spread across 1,200 acres of lush pastures are myriad event venues ideal for intimate C-suite functions, all the way to receptions and galas for thousands of attendees at the Alltech Arena.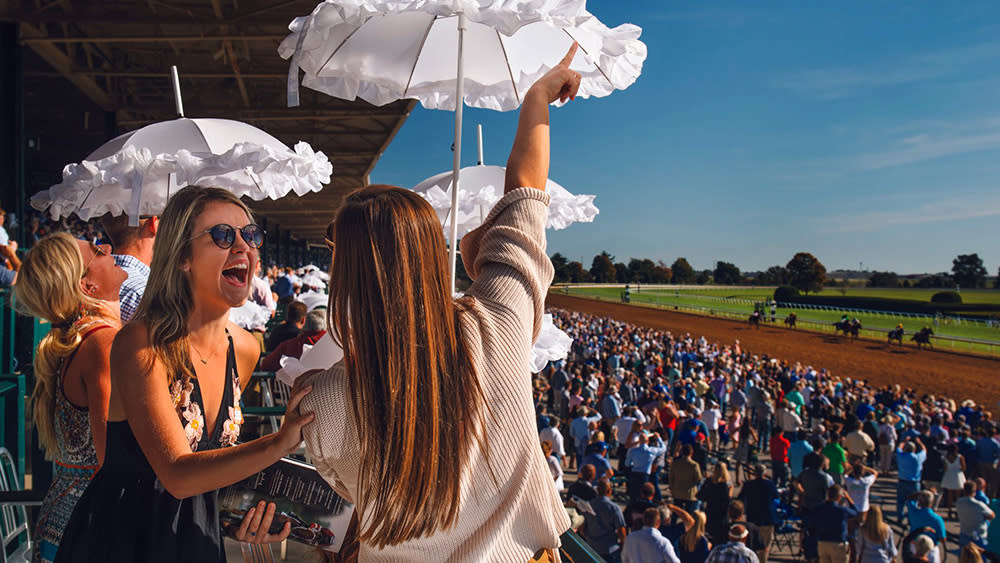 Keeneland's historic grounds provide multiple options for planners. Among its 10 venues are:
The historic Keene Place mansion, ideal for a private dinner for small groups 
The Entertainment Center that holds 450 attendees
The Sales Arena, where millions of dollars' worth of horses are sold every year, will be a value-added proposition for 600-person conferences. 
Fasig-Tipton, a renowned horse auction facility, surprises with its transformation into an elegant venue. Complete with a tree-lined drive, a marble-floored entryway, a domed ceiling and parquet floors, the facilities are ideal for receptions, business dinners and annual meetings. Consider sprucing up a charitable function/auction at the facility, which has room for up to 750 attendees in its iconic Sales Arena.
In and around Lexington you can explore old warehouses where row upon row of charred-oak bourbon barrels stretch into the horizon, waiting for their chance to shine. Groups can take a tour and see how America's only native spirit is made, then grab a stool at one of the many world-class bourbon and cocktail bars around town. Spoiler alert: Lexington isn't known as the best place to grab a drink in America for nothing.
There's no need to choose just one watering hole. 903 Venues, located downtown in a historic bourbon warehouse in the heart of Lexington's historic Distillery District, comprises four indoor venues and one outdoor site, totaling 50,000 square feet of bourbon-themed meeting space.
Add another level of flavor at Castle & Key, located in the historic Old Taylor Distillery just outside Frankfort.
Kentucky Castle, once a lavish private residence, is now home to special events held throughout the year including bourbon tastings and a dinner theater. The Parlor is well suited for a VIP meal while the Greenhouse hosts up to 300 for an upscale corporate event.
Live the History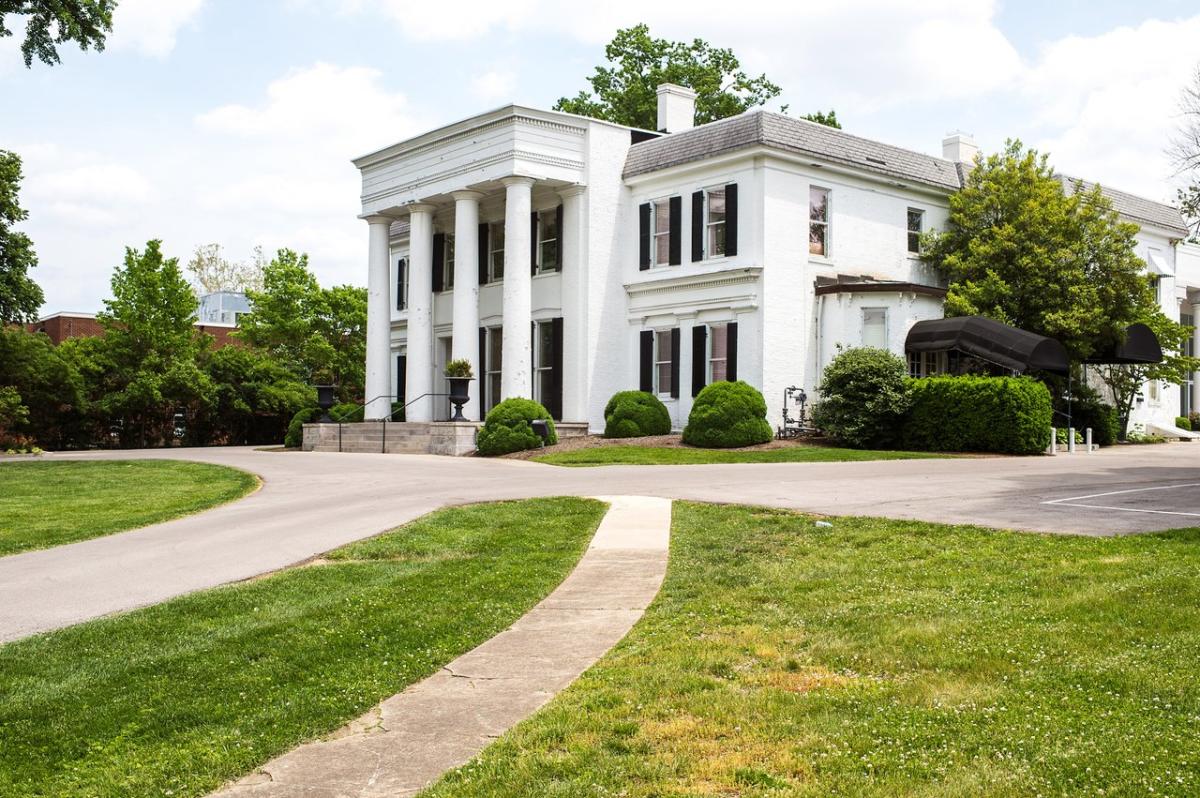 While we're celebrating what's new, our community never forgets its treasured past. As the first part of Kentucky to be settled, Central Kentucky represents the beginning of the American West, and was home to prominent individuals of 18th and 19th century American history. There's no shortage of stories to relive in Lexington and across the Bluegrass State, so take a walk back in time through notable Civil War battlefields, homes of prominent historical figures, preserved architectural treasures and much more.
Located within an easy walk of downtown hotels, the Carrick House is an 1809 Greek Revival home designed by architect Gideon Shryock that corporate groups will swoon over. The original house—a beautiful and historic Southern mansion—can accommodate up to 150 guests cocktail style, 50 for a seated function and 80 guests banquet style. The Grand Ballroom addition holds 500.
Located in the heart of downtown in Lexington's newly renovated historic courthouse, Limestone Hall shows off with its stunning view of the courthouse's restored dome studded with twinkling lights. The venue offers multiple event rooms that can accommodate up to 750 guests. With an on-site catering kitchen, this is a great spot to combine Lexington's rich history with plenty of modern touches.
Originally built in 1886, the restored Lexington Opera House adds a touch of old-world glamour to any event. In addition to the auditorium—which seats about 1,000—the Opera House offers a variety of smaller spaces, including lobbies, galleries and Pardy's Pub on the lower level.
Bringing It All Together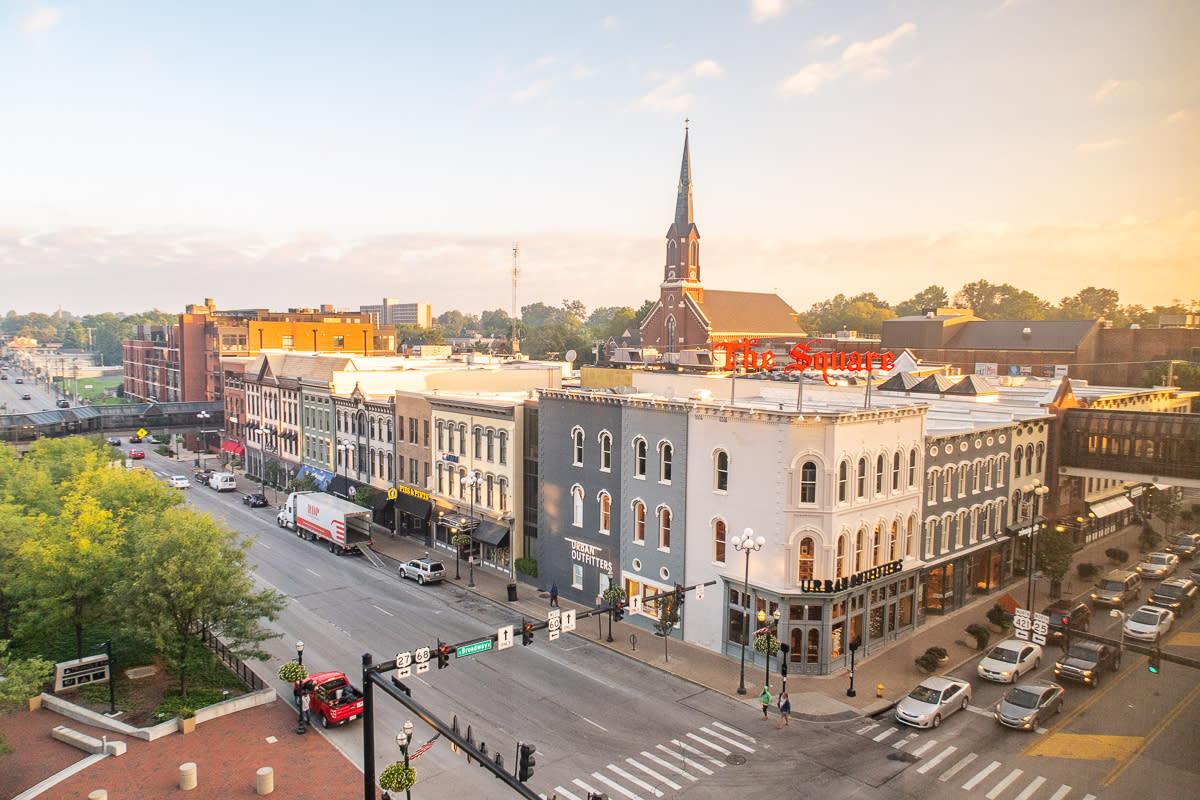 Lexington has all the ingredients for your next meeting, starting with our beautiful new convention center. Our farm-to-table restaurants, easy access from the airport and proximity of venues will wow your group, who will be asking for an encore.
"I would enthusiastically recommend our organization return to Lexington," said LWML's Moeller.