Learn more about the vineyards and wineries that surround Lexington.
Allison White, Lexington native and dedicated foodie, gives us the scoop on Kentucky wine. Keep reading to learn more about Kentucky wine and to see Allison's winery and vineyard recommendations.
Lexington's rolling hills of bluegrass sprouted from limestone-rich soil not only give our Thoroughbreds and bourbon that extra kick—they impart a special quality to the roots of our grapevines as well.
The coordinates for Lexington (38.0406° N, 84.5037° W) mirror southern Italy, Sicily and Greece. One might assume grapes which grow well along these lines should grow well in Lexington too, as similar grapes bode well in parallel climates.
However, Kentucky does not have the best reputation when it comes to wine. This is understandable considering the popular majority of our wines are too sweet. I'm here to share a few favorites worth trying, where to find Lexington's best local wine and a few ideas for the future of Kentucky's grapevines.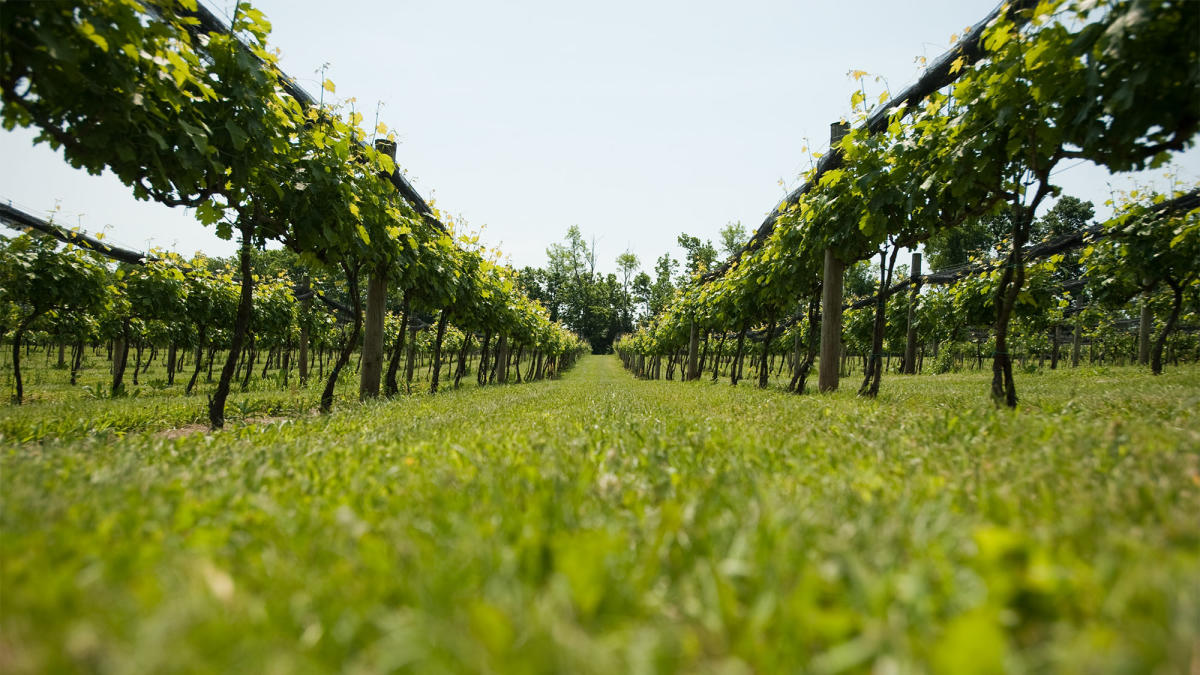 One exciting aspect of the wine industry is that with age, the vines only get better. Each year the grapevines return stronger thanks to deeper root systems. This vine is resilient and actually benefits from growing through rough terrain, like our clay and limestone soil, which form the perfect underground environment. Throw a local bourbon barrel into the aging process and you have something truly unique to this area of the world, which brings us to "terroir."
The term terroir (terr-wa) coined and translated from French meaning "earth" or "soil" means "the taste of the land." Chemical compounds from the microbes and minerals in our soil impart qualities for each year's harvest, including notes from oils of plants growing nearby, minerals from rocks or stones in surrounding soil, the climate, amount of rainfall, varying temperatures…all of Mother Nature's events play​ a part in the product that hits your glass.
Rooted into Kentucky's fertile soil, wines of these species should have rustic qualities of tobacco and leather, with juicy dark fruits and the perfect acidity. A vine planted in Kentucky will produce a totally different wine as the same vine planted overseas (with the Mediterranean Sea playing a huge role in Italy, Sicily and Greece) due to terroir, but I trust the roots in Kentucky's limestone-heavy soil—with time, we will whirl waves in the wine world.
A few of my Kentucky favorites include:
Wildside Winery Cabernet Franc
Color—brilliant clarity, ruby-garnet hue. Nose of black cherry and blackberry, good tannin on palate while lighter in body, blackberry and plum, a nice elegant earthiness.
Talon Cabernet Sauvignon
The ruby-purple wine is aged in Kentucky Bourbon Barrels, adding a smooth depth in body. Nose of deep dark berries-blackberry, black cherry, plum and cocoa. On the palate it's balanced and dry with structured tannin, full bodied, opens to notes from bourbon barrel with decanting.
Equus Run Zinfandel
This brick-red Zinfandel is a great dark fruit-forward with baking spices lingering in the background. Medium bodied. As a great food-wine, it is lovely paired with grilled steak and seasonal roasted vegetables.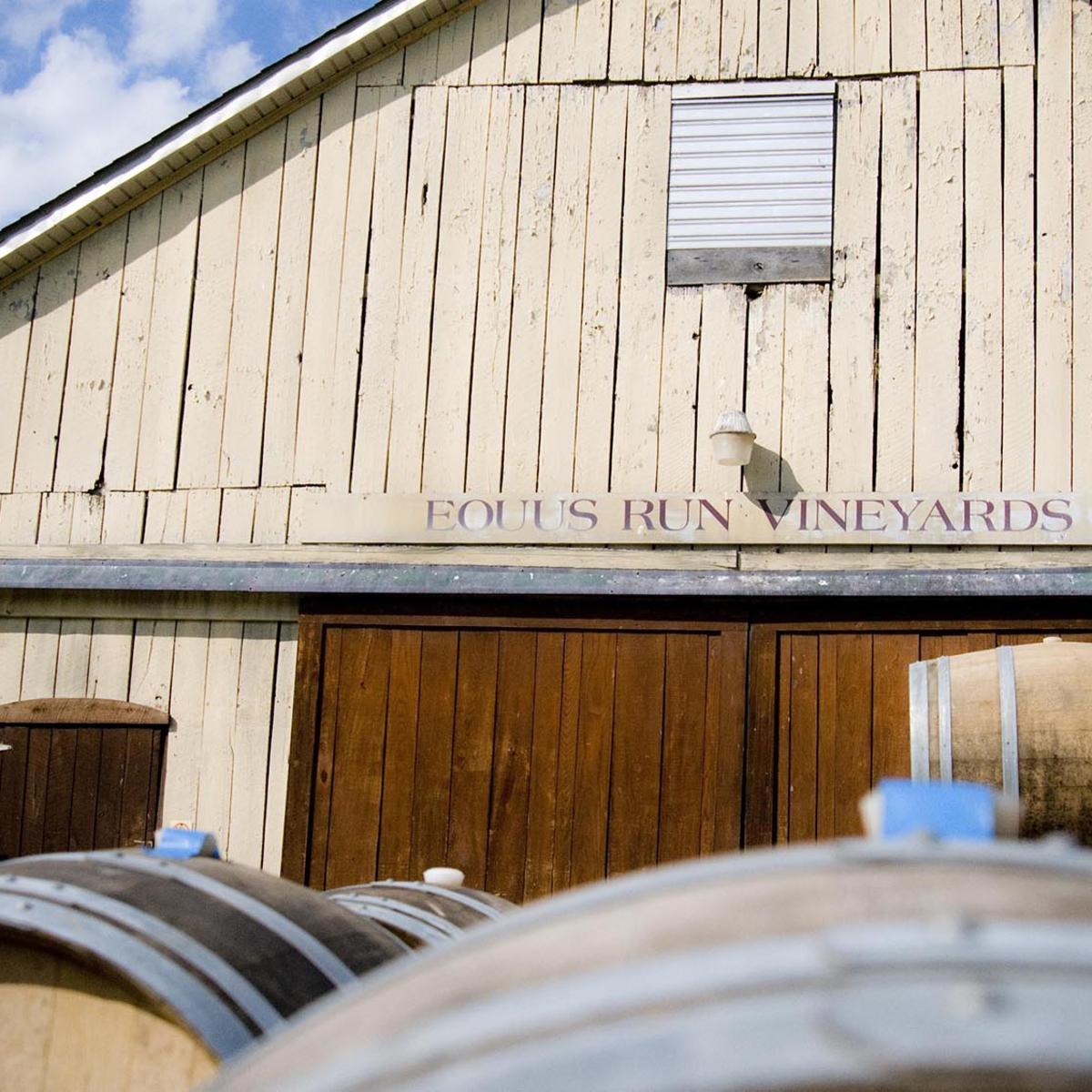 Below is a comprehensive list of Lexington (and surrounding area) Wineries (grapes may not be grown on land) and Vineyards (grapes are grown on land.) including the drive time from the heart of downtown Lexington.
Castle Hill Winery  (15 minutes)
Black Barn Winery (15 minutes)
Hamon Haven Winery (20 minutes)
Grimes Mill Winery  (20 minutes)
Jean Farris Winery & Bistro (20 minutes)
Equus Run Vineyards (20 minutes)
Talon Winery and Vineyards (25 minutes)
Wildside Winery (25 minutes)
Harkness Edwards Vineyards (30 minutes)
Chenault Vineyards (40 minutes)
—Surrounding area—
First Vineyard (50 minutes)
Elk Creek Vineyards  (1 hour)
Horseshoe Bend Vineyards and Winery (1 hour 15 minutes)
Enjoy the journey on finding a few Kentucky wine favorites of your own. Cheers!