Things are looking brighter in Lexington, y'all. And we're not just talking about the weather. Earlier this year, Lexington received a major honor that we couldn't be prouder of—a spot on Travel + Leisure Magazine's "The 50 Best Places to Travel in 2021" list.
These are cities that, according to Travel + Leisure, make for truly memorable getaways because they have "something to offer that you won't find anywhere else in the world."
We're "pilgrimage-worthy" they said. Aw shucks.
If you know Lexington, you're probably not surprised. There's a lot to love about our big little city. But in case you're wondering how we landed on a lineup of must-visit destinations that includes the likes of Los Angeles, Miami, and New Orleans, here's a guide to some of the exciting new developments in town—as well as the plentiful outdoor activities and unique industries—that make Lexington a safe, culturally rich destination on par with any in America.    
As a friendly reminder, be sure to check the latest guidelines from the CDC and local authorities before traveling during this time.

Shop and dine at the new Greyline Station and Julietta Market.
Revitalized Retail
From quaint boutiques and homegoods stores to eccentric bookstores and rambling antique shops, Lexington's retail scene is back and better than ever. 
Greyline Station, Lexington's historic Greyhound bus station, has been newly reimagined as a 70-stall open market populated by dozens of local small businesses. The anchor tenant is Julietta Market, a 65,000-square-foot open-air grocery in the vein of Seattle's Pike Place and Barcelona's La Boqueria. A "sip and stroll'' license lets visitors enjoy a beverage while they browse.
Whether you're window shopping or in the market for a new wardrobe staple or decorative piece for the home, Lexington's diverse and unique shopping scene will allow you to shop to your heart's content.
---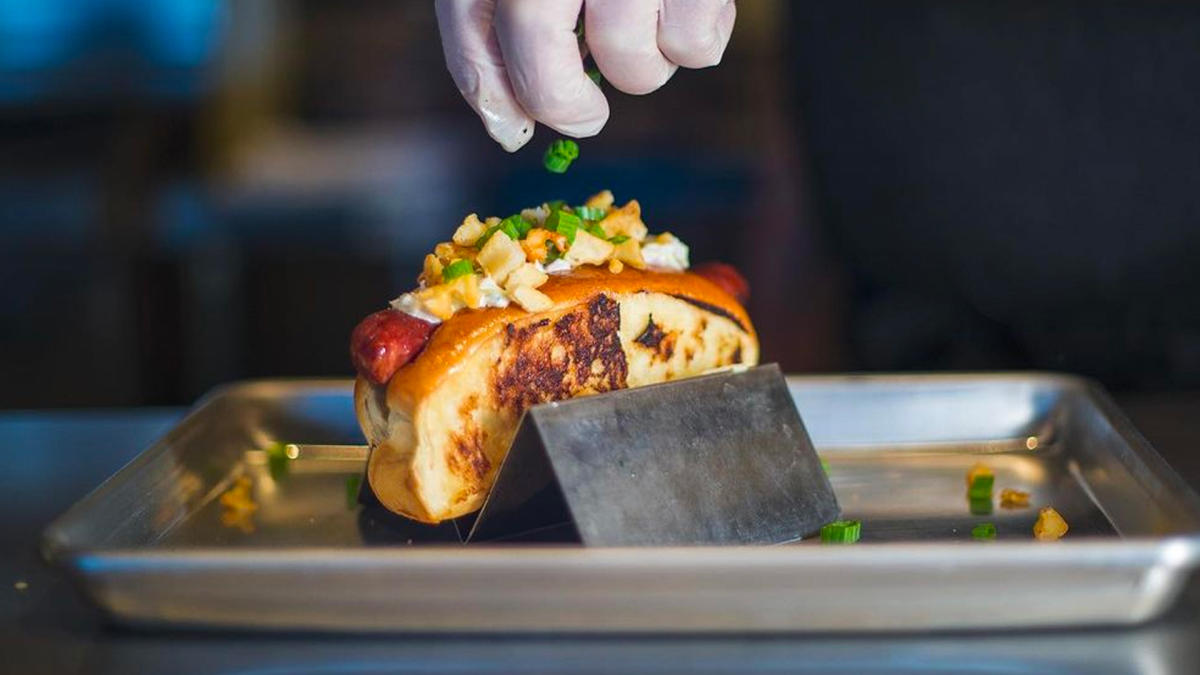 Gourmet hotdog from Boonedogs Bar and Restaurant.
Rebooted Restaurants & Bars
The hospitality industry took a hit over the past year, but rest assured that Lexington's food and drink scene is thriving. No matter what you're craving, Lexington has a restaurant that'll hit the spot and a bar that'll suit your mood. Exciting new additions include ItalX, Boonedogs, and The Rackhouse Tavern at Lexington's historic Campbell House hotel. But there's far too many to pick a favorite, so here's all of them.There's too many to pick a favorite, so here's all of them. 
If you're feeling indecisive, the Brewgrass Trail and The Coffee & Donut Trail can put you on the right track.
So be sure to come to Lexington with an empty stomach—and don't forget to save room for dessert. 
---

Find a photo op with one of the many downtown Lexington murals.
Renewed Arts & Culture
As the first part of Kentucky to be settled, Lexington represents the beginning of the American West, and it's home to many historic sites and landmarks. 
Today, we're furthering initiatives to tell a richer, more diverse history of Kentucky. Don't miss new walking tours of Lexington from the Faulkner Morgan Archive, an organization dedicated to preserving and chronicling the state's LGBTQ+ legacy. Check out thought-provoking contemporary art in the gallery at 21c Museum Hotel. Take in an array of world-class murals and street art. Or, if you'd rather take a local artist's advice, here's a guide to Lexington that's sure to get your creative juices flowing.
---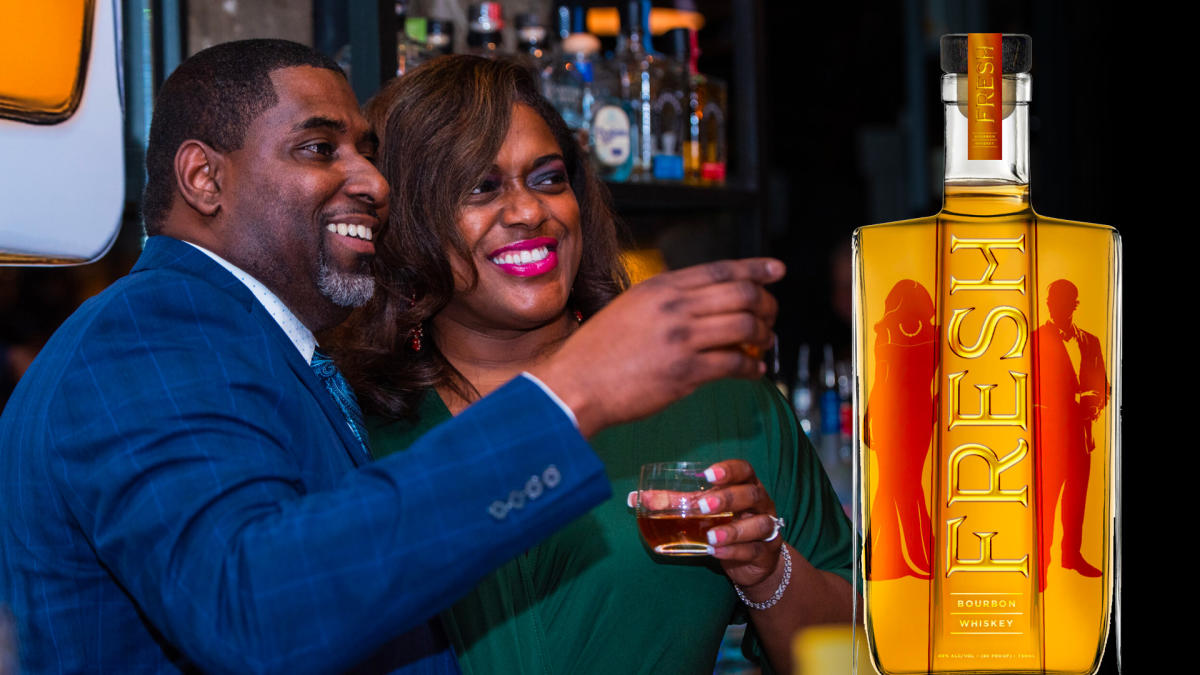 Fresh Bourbon Distilling Company founders Sean & Tia Edwards.
Bourbon 2.0
Lexington is Bourbon Country and it's evolving for the better. In and around the city you can explore old warehouses where row upon row of charred-oak barrels stretch into the horizon, waiting for their chance to shine. The new 34,000-square-foot Fresh Bourbon distillery from entrepreneur Sean Edwards, who grew up in Lexington and learned the craft from his grandfather and uncles, is set to be the largest Black-owned distillery in the state. 
While you're here, treat yourself to a tour and guided tasting, then grab a stool at one of the many world-class bourbon and cocktail bars around town. 
---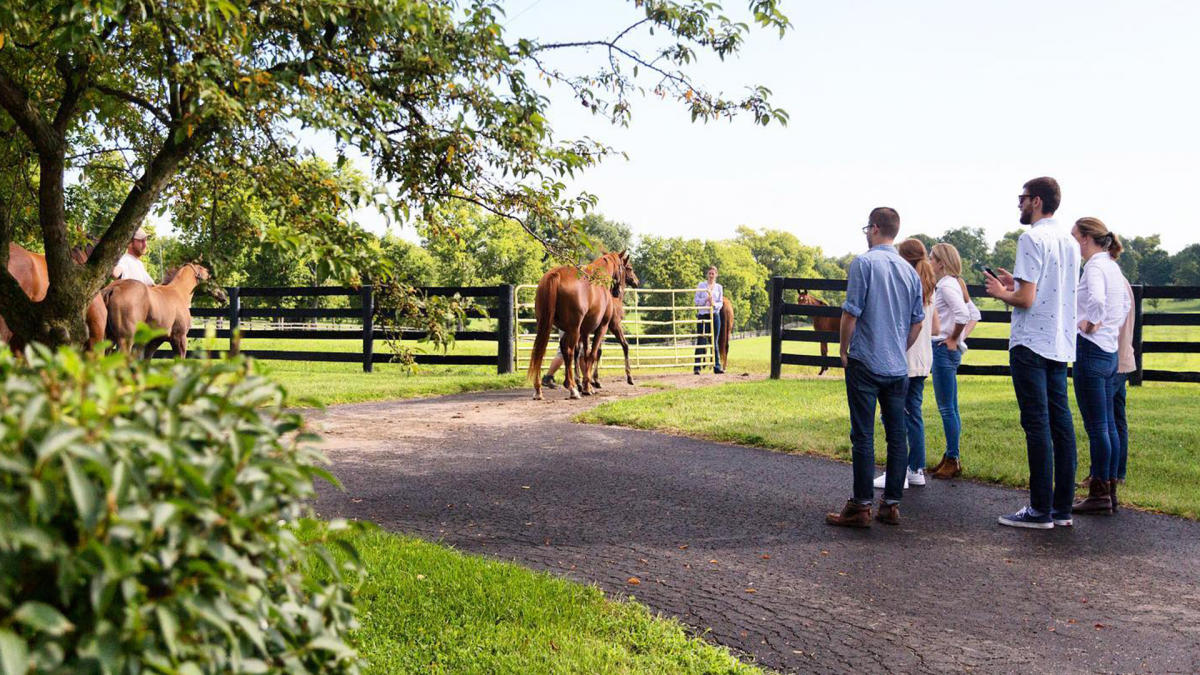 Horse Farm Tours available for small groups.
Space to Spare
Everybody knows Lexington is famous for its rolling hills and beautiful horse farms, and you should absolutely book a small group tour to get up close and personal with our four-legged celebrities. But when you look a little closer at the Bluegrass region you'll see parks and trails, cliffs and arches, rivers and streams, and a whole lot of adventurous outdoor activities that make social distancing feel a lot less distant.
Traveling with the whole crew? There's plenty of safe, family-friendly things to do in Lexington that won't break the bank.
---

The Harmon Room at 21c, inspired by The Queen's Gambit series on Netflix.
#ShareTheLEX
Lexington didn't become one of "The 50 Best Places to Travel in 2021" by accident. Or The Best Staycation in Kentucky, for that matter.And there's one surefire way to let everybody know it. Share it! Post on social media with #ShareTheLEX to show the world what you love about Lexington.
If you do something Instagrammable like spend the night in our Queen's Gambit-inspired retro hotel room, post it on social media with #ShareTheLEX to show the world what you love about Lexington. 
And please take a moment to write a review of your favorite local restaurants, businesses, and attractions. It's a free and easy way to show your support for the folks that make Lexington such an awesome place to live and visit.