Porter & Sail's Guide to Your Perfect Lexington Weekend
In Lexington, life moves at a different pace.
But don't confuse different with slow—this is race horse country.
From the horseshoe-beaten tracks of Keeneland and stunning, expansive horse farms, to a spirit of revival in historic downtown, Lexington moves to its own beat.
Walk outside to find a city center rooted in history, where heritage facades now host innovative chefs and new brewery concepts are shifting attention from the Bourbon Trail, to the Brewgrass Trail.
Drive a few minutes away and find yourself in total solitude, surrounded by rolling hills of pristinely manicured emerald fields, where horses graze on grass flanked by wooden fences.
Yes, there's bourbon. Of course, there are horses. But that's hardly the tip. At every inch, Lexington brims with beauty and unexpected delights. City slickers: you'll need a rental car or Uber, when heading outside of downtown.
To uncover it all, immerse yourself in the Porter & Sail weekend guide.
Friday: Distilling Downtown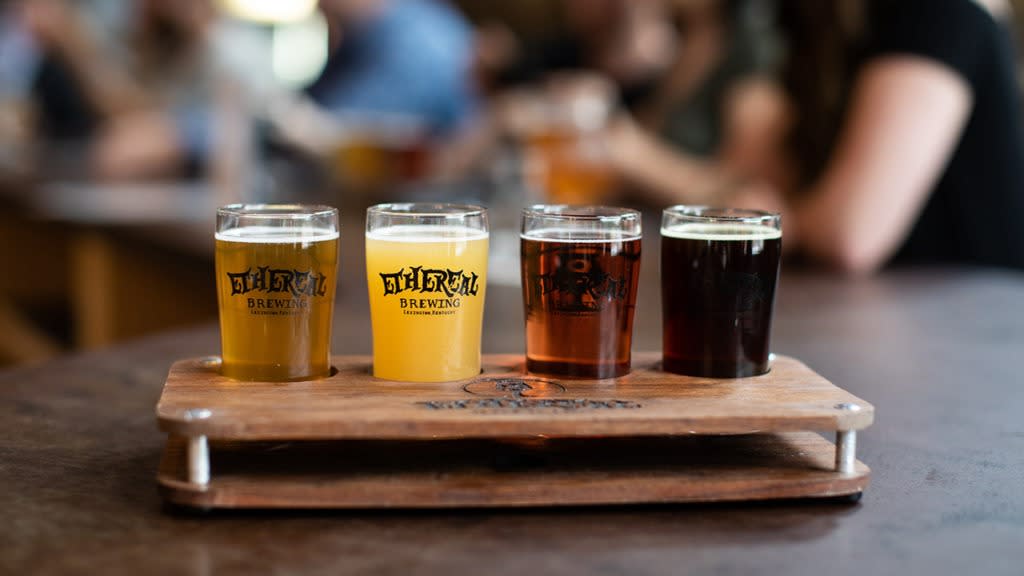 Ethereal Brewing – 2:00pm
For decades, the historic James E. Pepper Distillery sat empty, in disrepair. Today, it's reinvented as one of the most vibrant areas in town. There's bourbon once again, care of Barrel House and James E. Pepper, but also trendy venues for live music and the arts, craft beer and seriously good food.
Start with a beer from Ethereal Brewing. It gives bourbon some healthy competition when it comes to choosing what to drink. The brews are crisp and tasty, and while the cavernous brick hall is inviting, take your beer outside onto the patio, to sit in the sunshine as water babbles from a tranquil creek below.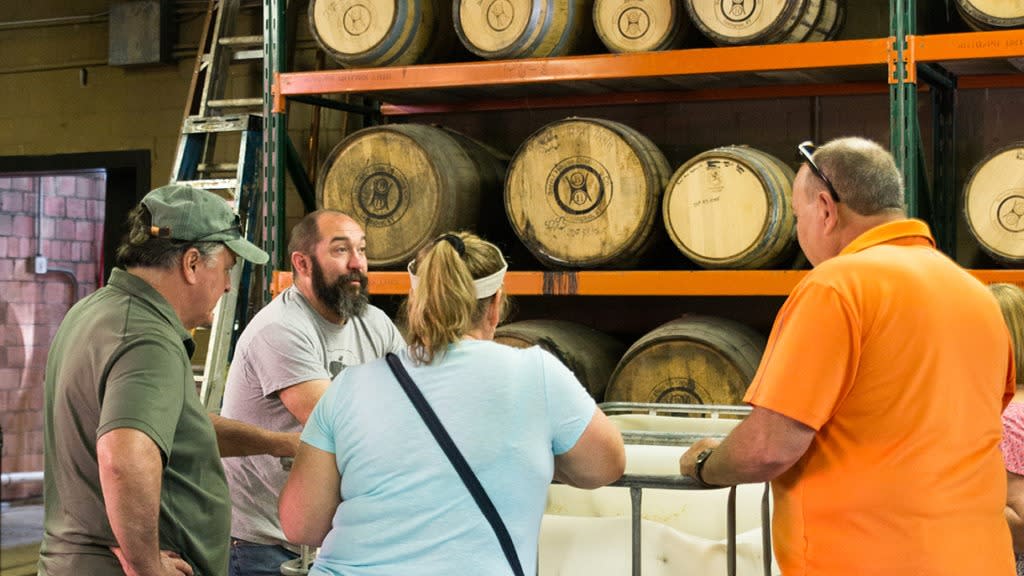 Barrel House Distilling Co. – 3:30pm
Of course, you can't come to Kentucky and not try bourbon, so, see how it's made while you're at it. Wander next door to Barrel House to join their 4pm tour—this is still a distillery complex after all. Unlike other area bourbon-makers, Barrel House is small and intimate, and you'll learn plenty about their process and of course, sample a few offerings along the way.
If you really like what you try, their adjacent Elkhorn Tavern specializes in cocktails made from their spirits.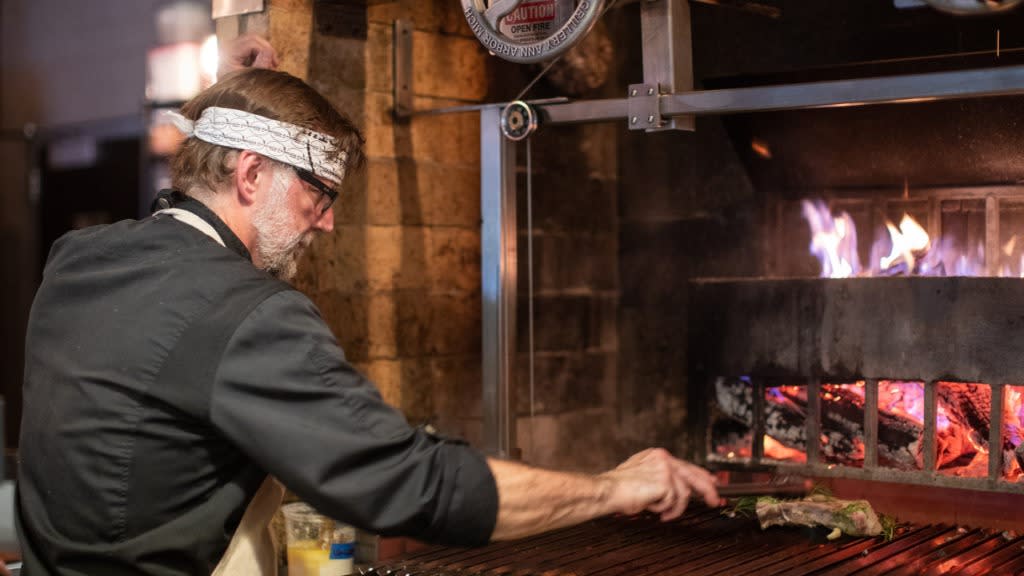 middle fork kitchen bar – 5:30pm
To tide you over before dinner, make one more stop within the distillery complex. middle fork kitchen bar is one of the city's most exciting restaurants. Stop in to sample some small plates for dinner part one. Though, we won't blame you if you end up ordering much more.
Corto Lima – 8:00pm
For dinner round two, head downtown to Corto Lima. One of the buzziest new restaurants, this trendy spot serves upscale Mexican fare, and possibly the best guac around—that's high praise considering Lexington's vibrant Mexican community. More on that later.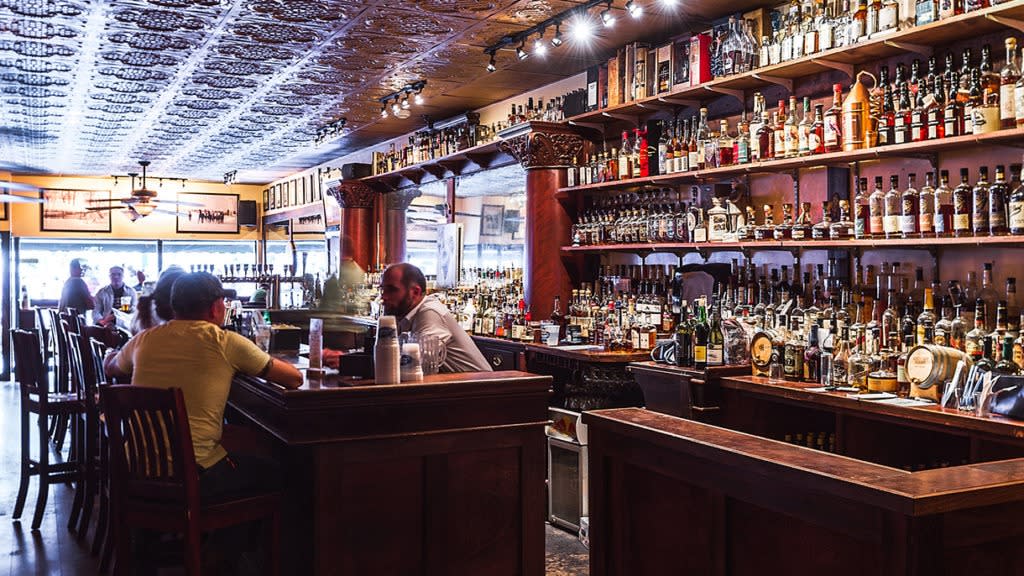 Bluegrass Tavern – 10:00pm
For a nightcap, pop into Bluegrass Tavern for one more sip of bourbon—they've got one of the most impressive collections in town.
Saturday: Hanging in Horse Country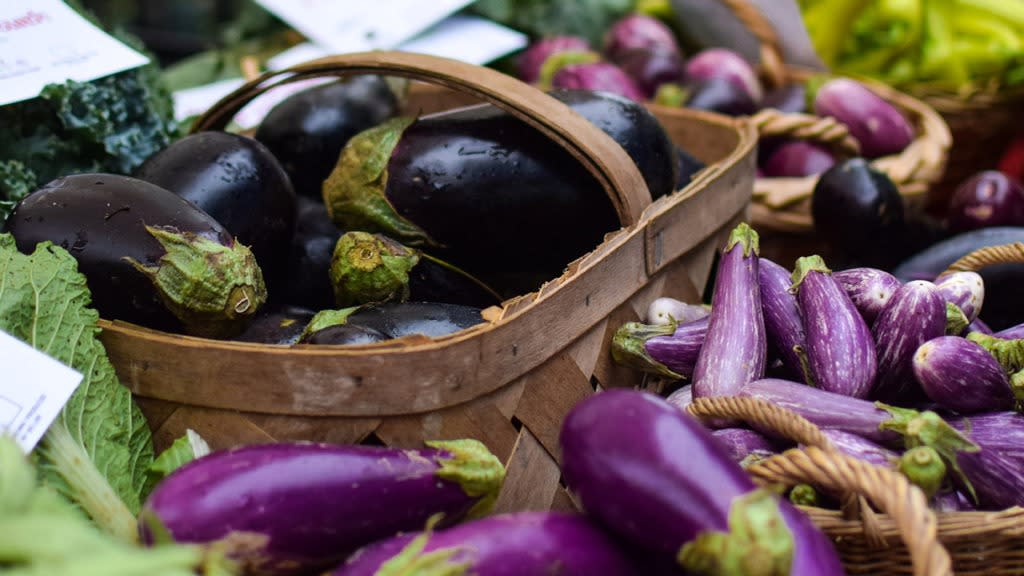 Lexington Farmers' Market – 7:00am
If you're an early riser, check out Lexington's busiest Saturday attraction, the downtown Farmers' Market. Cheapside Pavilion, packs in devoted crowds who chat with local farmers selling stock year-round. Pick up seeds, cheeses, fresh fruit and vegetables, or great gifts like honey, jams and spreads.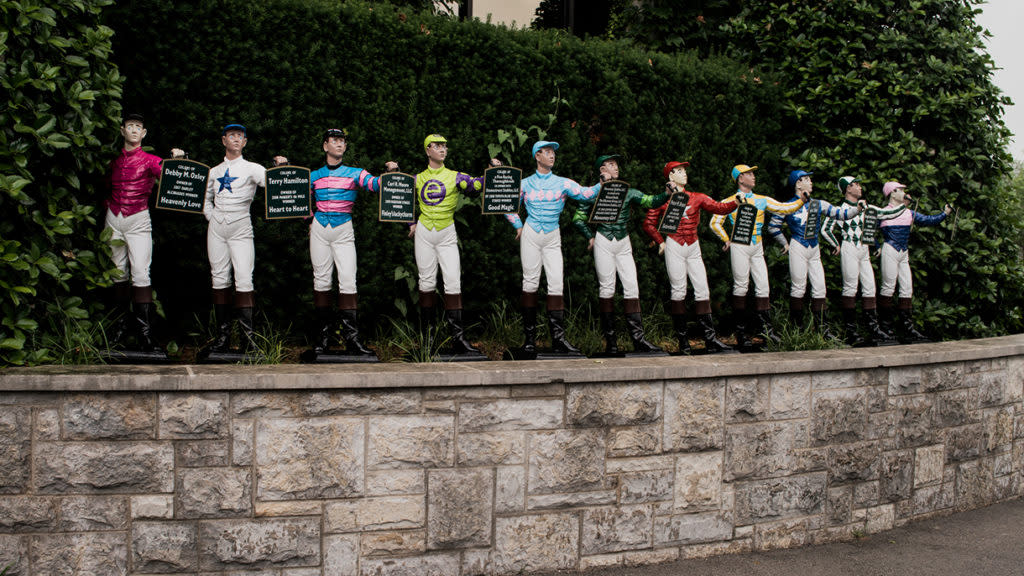 Keeneland – 8:00am
After a visit to the market, head on over to one of Lexington's best kept secrets, that doubles as sightseeing. Inside Keeneland Race Track, one of the most important race venues in the sport, you'll find Keeneland Track Kitchen.
The breakfast spread is simple, but not the surroundings. Even during the off season, you're likely to rub elbows with jockeys and trainers, fueling up for the day ahead. If you're there before 9:30am, you'll be sure spot horses warming up on the track.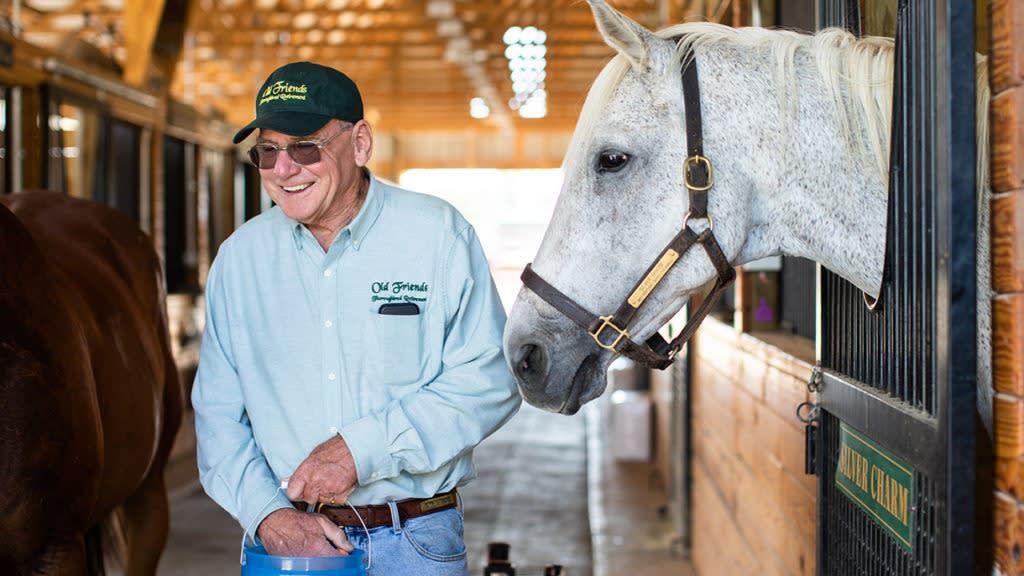 Old Friends Thoroughbred Retirement Farm – 9:30am
Now that you've been to the races, learn about horses' lives after their racing careers are over. A short drive away, Old Friends Farm is a sanctuary for stallions, where nearly 200 horses live in retirement.
Join the 10am tour to learn more about the majestic creatures, and the important work done to preserve their livelihood. You'll walk the grounds, see the stallions and geldings up close, and even feed a few carrots. Pay attention to your guide though—some horses are friendlier than others. We love Silver Charm and Popcorn Deelites, one of the handsome fellas to play Seabiscuit in the movie.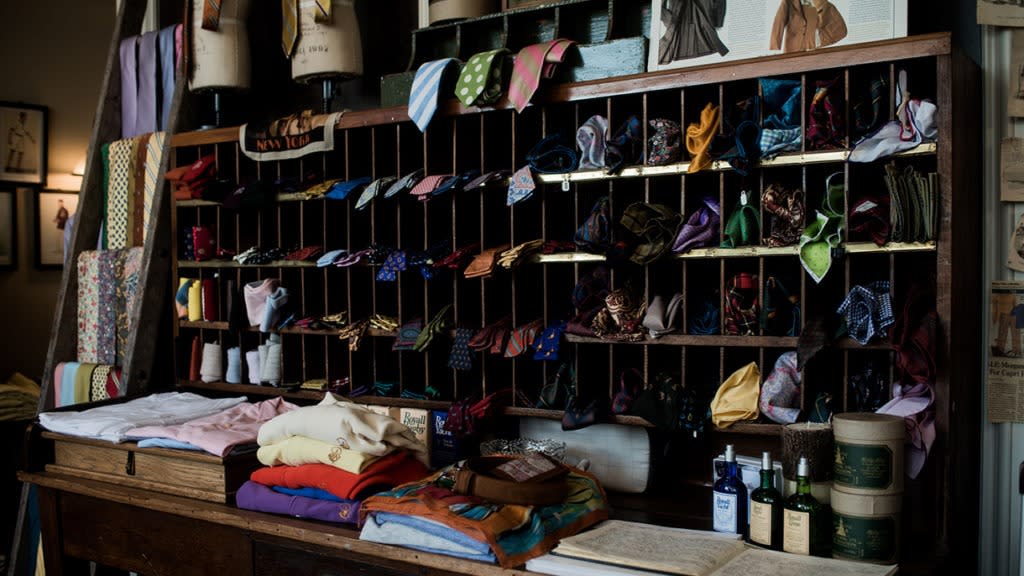 Crittenden Rawlings – 12:00pm
Head back towards town by way of Midway. This cute area is technically its own town, but feels very much an extension of the Lexington community. Check out the small but atmospheric street that makes up its downtown, and pop into places like Crittenden Rawlings, a menswear shop from the man who helped launch Ralph Lauren. He retired in Midway and opened this sleek store.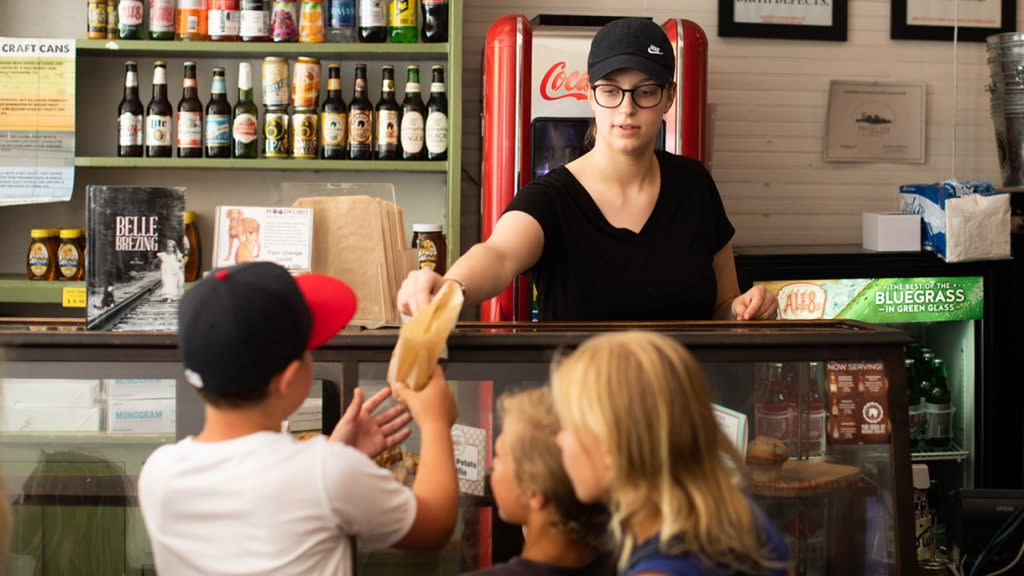 Wallace Station – 1:00pm
Afterwards, continue to Wallace Station for lunch. It may look like an unassuming country store, but it's actually owned by James Beard-nominated chef Ouita Michel, part of her impressive family of restaurants in Lexington.
We love this one for its quieter vibe, where you're more likely to sit next to farmers, breeders and locals than tourists. Grab a sandwich and don't miss the sweets—they're from Ouita's nearby, much revered, Midway Bakery.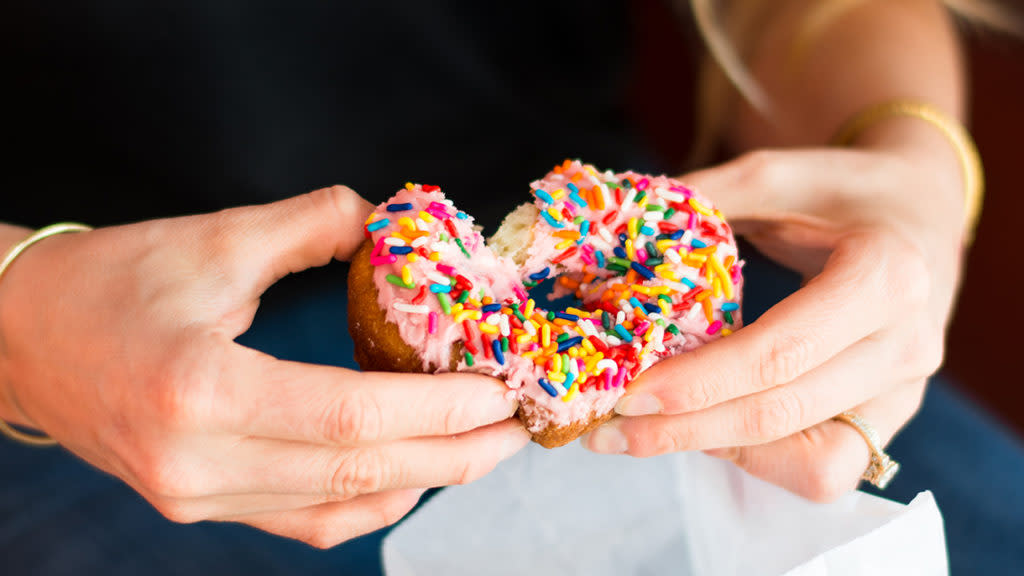 North Lime Coffee & Donuts – 2:30pm
For a sweet pick-me-up, grab a donut and coffee from North Lime. These gigantic glazed treats come in unexpected flavors (hello funkfetti!), and are the perfect sugar rush.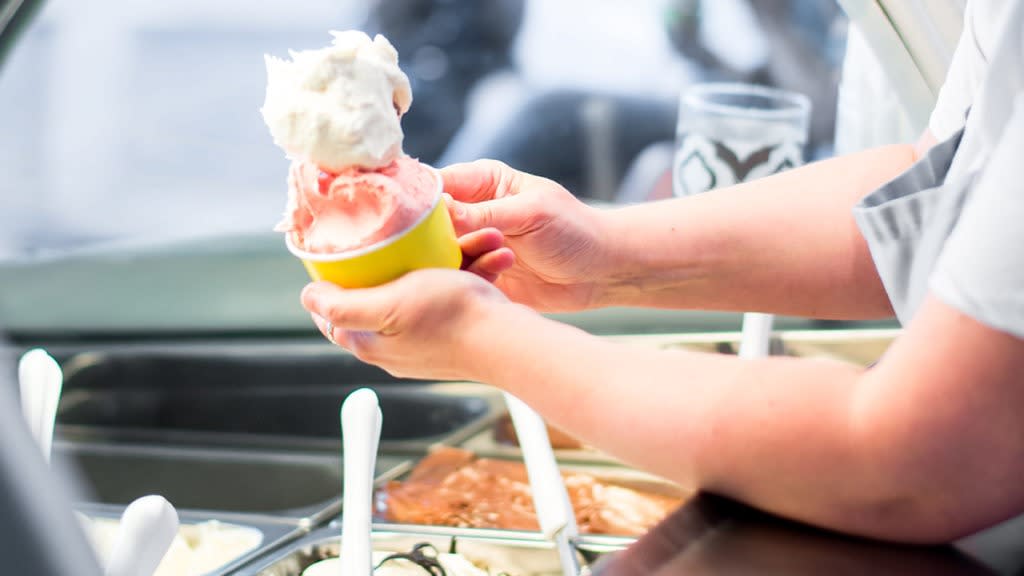 Sorella Gelateria – 4:30pm
If donuts aren't your thing—or you just have a super sweet tooth—try Sorella. It's a cute shop where two Bosnian sisters scoop up gelato and sorbetta. It's perfect on a warm Lexington day.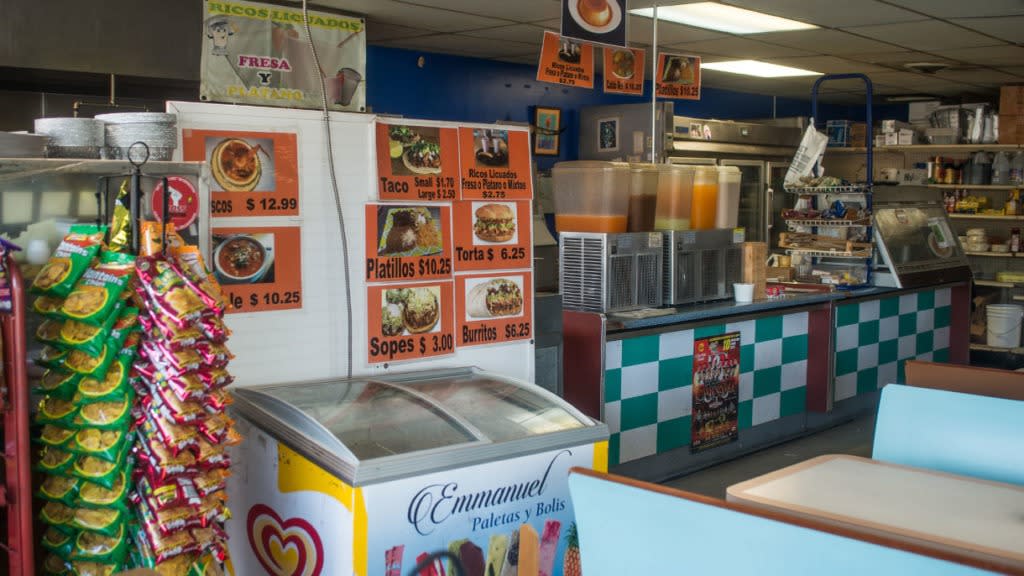 Tortillería Y Taquería Ramírez – 7:30pm
After a restful break, head back out for dinner to discover a side to Lexington most don't see. Just a short 15 minute drive away, you'll find the city's thriving community of "Mexington."
Most workers who keep up the expansive horse farms immigrated to Lexington from Mexico and made their home here. You'll feast on some of the most authentic Mexican food anywhere. Grab tacos at Tortillería Y Taquería Ramírez. Don't leave without snagging a bag of tortillas to go. Still warm, and only $1.90.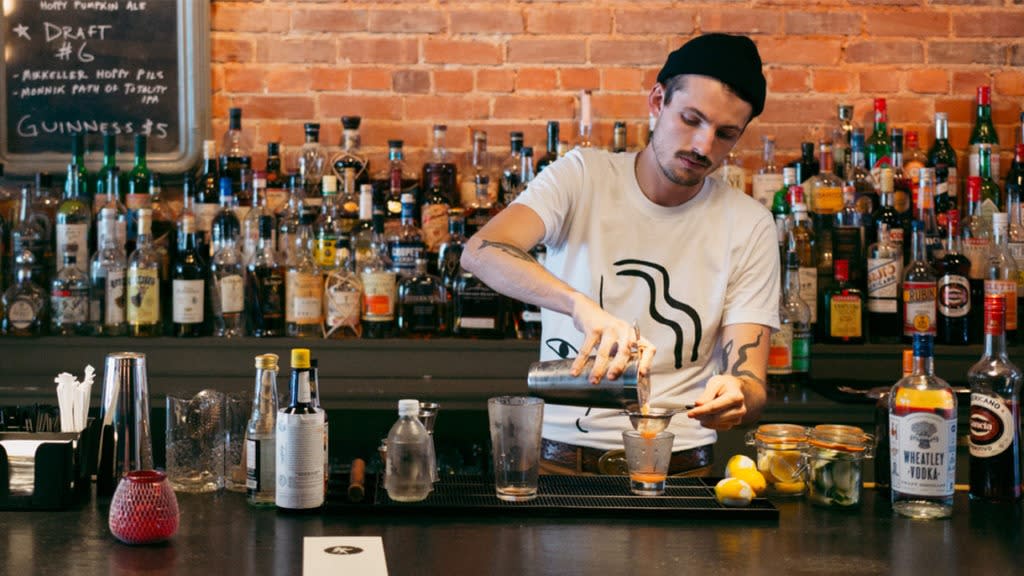 Bar Ona  – 9:30pm
Finish your night downtown at Bar Ona for craft cocktails and enough elbow room to accommodate all the new friends you've made during the day. Kudos to you if you're able to secure a spot in the sunken seating area to the right of the main bar space.
Order their Old Fashioned to experience how the maestros behind the bar treat their hometown spirit. For the finale, insist that someone in your party order the flaming boat drink, a frozen rum concoction garnished with a blazing lime.
Sunday: Savor the South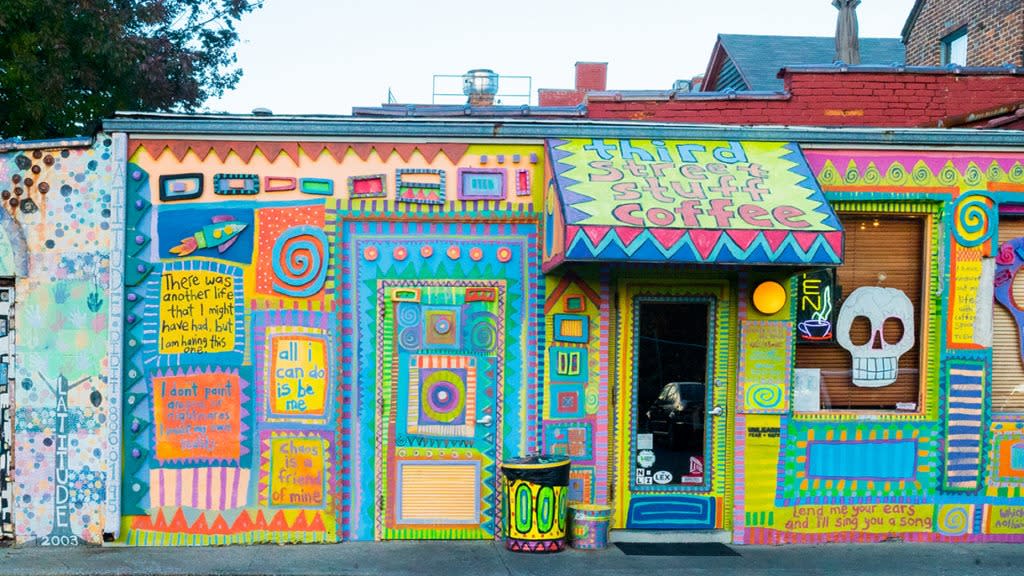 Third Street Stuff & Coffee – 9:00am
Grab a casual breakfast at Third Street Stuff and Coffee. It disproves Kentucky's conservative rep, with progressively-named menu items and decor influenced by social movements and leaders. Plus, the coffee and food is outstanding. But be sure to leave room for lunch.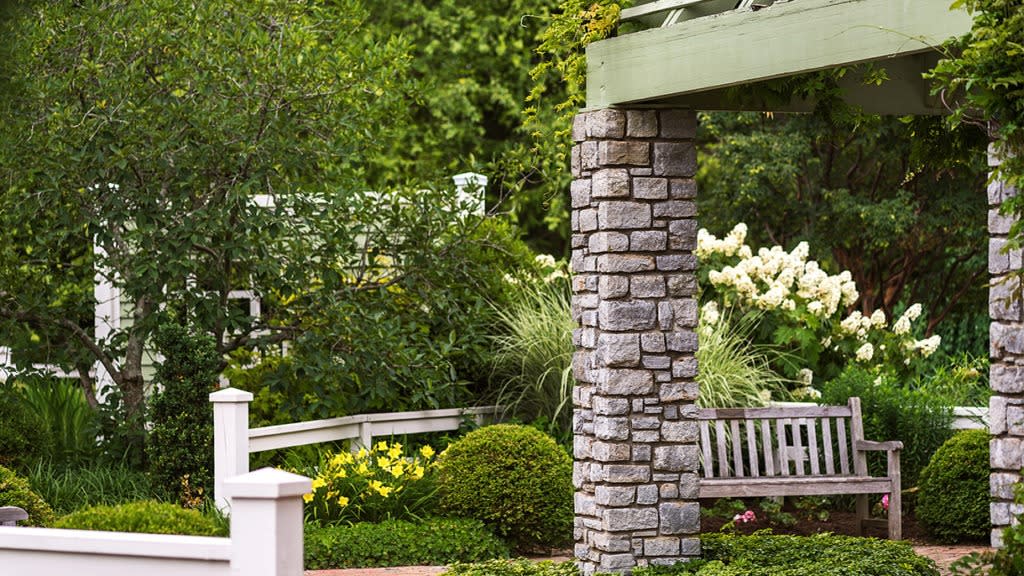 University of Kentucky Arboretum – 10:30am
Walk off breakfast with a stroll through the University of Kentucky Arboretum. This free park is ensconced within the UK campus, but open to all—take advantage. The sprawling open green spaces are laced with paved walkways that weave through rose and herb gardens, peaceful ponds, and leafy shaded areas.
Want more? For Porter & Sail's complete guide to Lexington as well as other creative centers around the world, download the app.