North Limestone, dubbed the NoLi district, is a burgeoning area of Lexington. If driving or walking, you'll notice many buildings showcasing colorful murals and large-scale street art. With a variety of locally-owned businesses popping up left and right, this area is worth a visit to better understand Lexington's funky roots.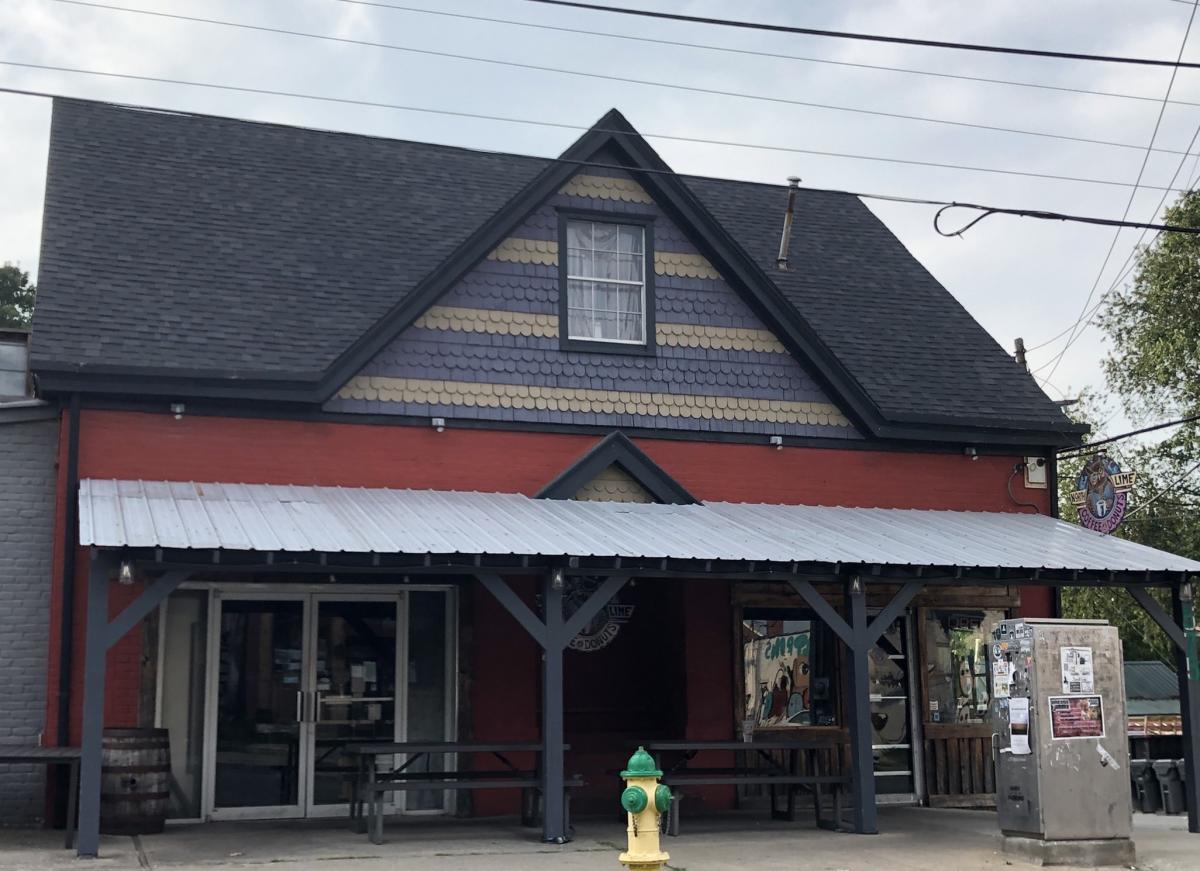 North Lime Coffee & Donuts
M-F: 6 a.m.—5 p.m.; Sat-Sun: 7 a.m.—1 p.m.
These are some of the best donuts in town, made fresh every day. With two rotating options for coffee, a light or dark roast, the indecisive rejoice. North Lime uses popular local roasters, Nate's Coffee, and also sells bags to take home. Enjoy some tasty donuts in their intimate setting while you peruse the local art and show posters, or grab-and-go to enjoy on a walk down North Lime.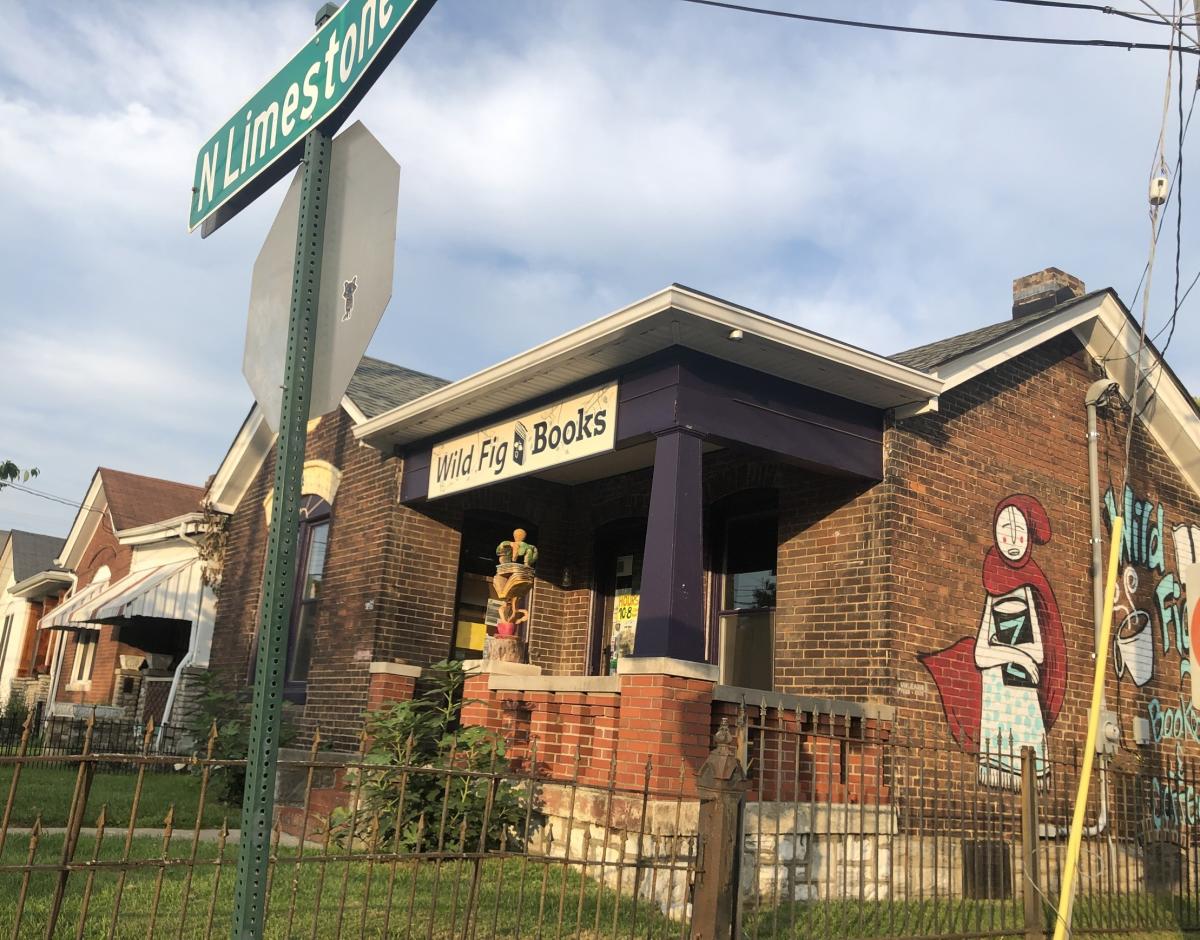 Wild Fig Books and Coffee
Tues.—Sun.: 10 a.m.—8 p.m.
This vibrant bookstore and coffee shop feels like a warm hug. With boutique-like book options, it offers a unique shopping experience. Owner Crystal Wilkinson, author and poet, and partner Ronald Davis, offer food and beverage as well. The coffee shop uses local roaster, Smokin' Aces for coffee and espresso beans. Lattes, smoothies, local baked goods and lunch items are offered to enjoy in this cozy, renovated home.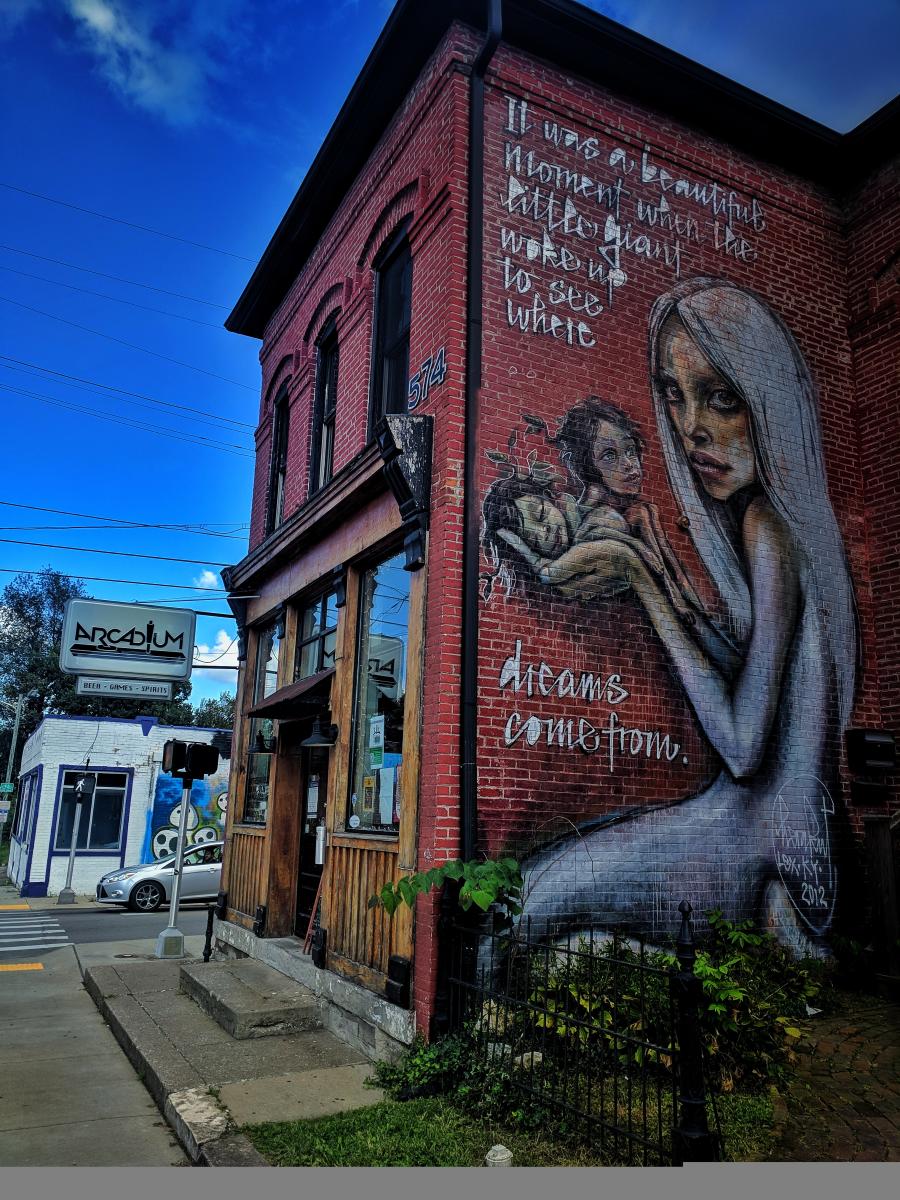 Arcadium
Various afternoon/evening hours
This craft beer and cocktail watering hole will make you feel like a local no matter where you're from. Brick walls which overlook vintage lights strewn over the bar pour out twenty craft draughts. Stop by on a Sunday and try the famous Bloody Mary, known for its extravagant garnishes. And be sure to bring some quarters for the 1980's arcade games inside.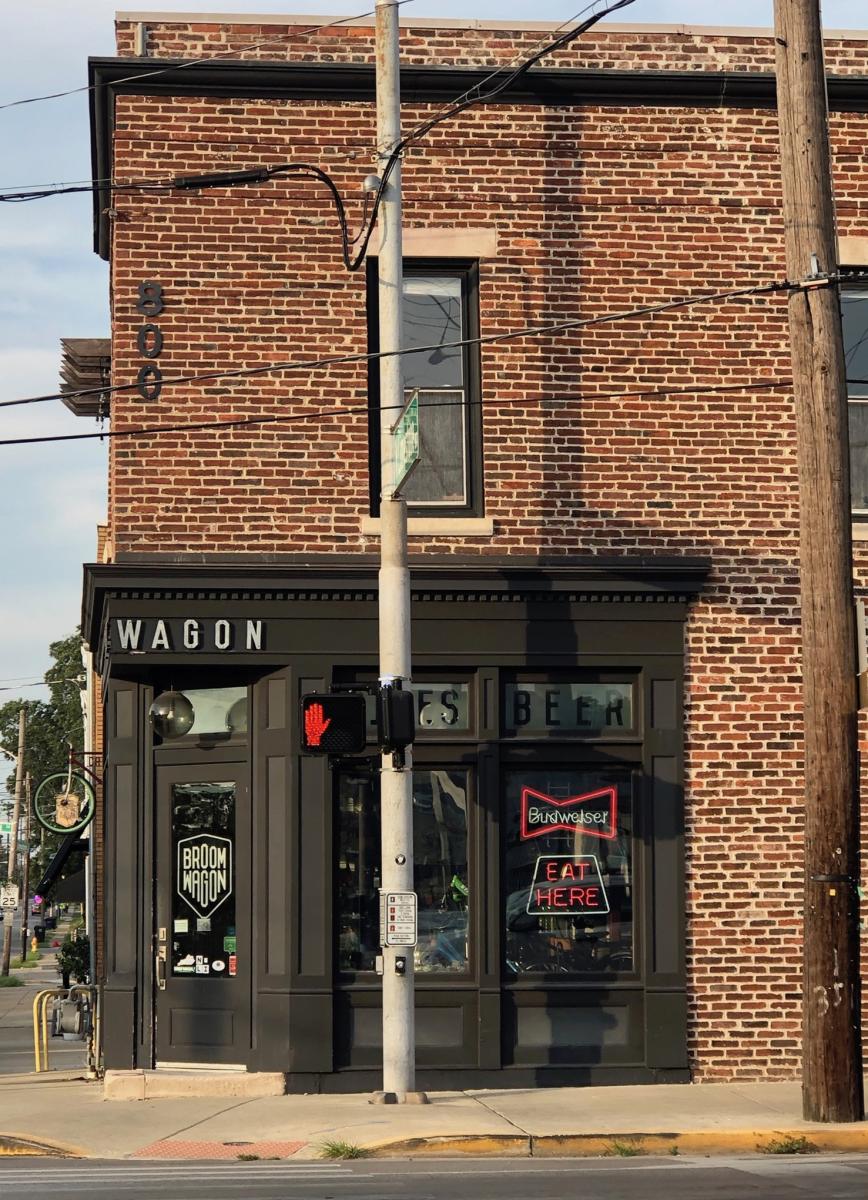 Broomwagon Coffee + Bikes
M—F: 8 a.m.— 9 p.m.; Sat.—Sun.: 9 a.m.—5 p.m.
Broomwagon is known among locals as one of the best coffee shops in town. They serve an array of espresso-based drinks, coffees, a great turmeric latte and a wide variety of food including burritos and wraps. You can purchase all of your bike essentials as well, and choose to sit indoor or on their large patio to enjoy your goods while you work.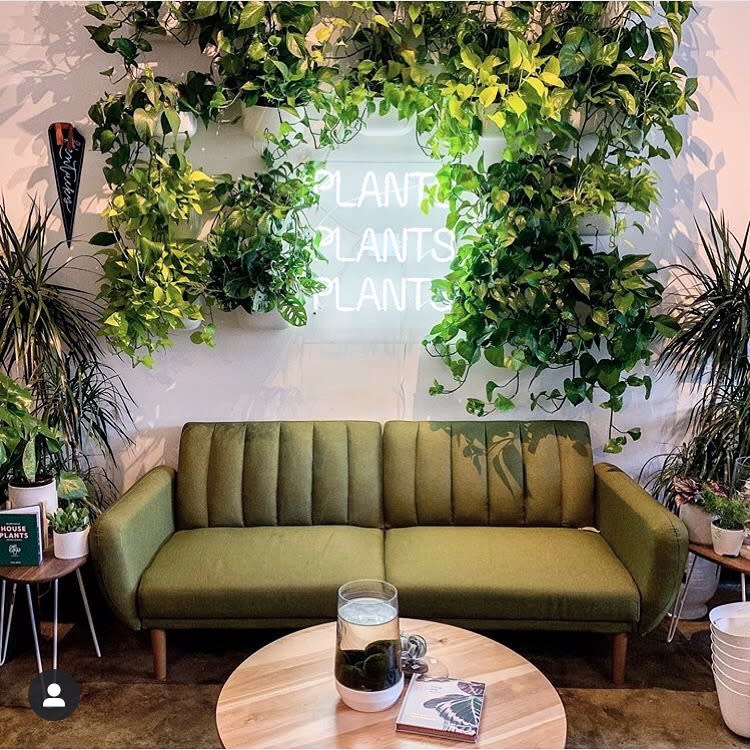 Forage
Tues.—Fri.: 11 a.m.—7p.m.; Sat.—Sun.: 11 a.m.— 5 p.m.
A local plant shop, with the original in Louisville, Lexington is now home to the second Forage location. Browse the beautiful selection of houseplants that adorn the shop, including cacti, succulents and air-cleansing house plants galore. Informative books, chic decor, potting soil and pottery are also sold here. Check out the beautiful private back patio which is shared with their neighbors at Thrive and take home any plants that catch your eye!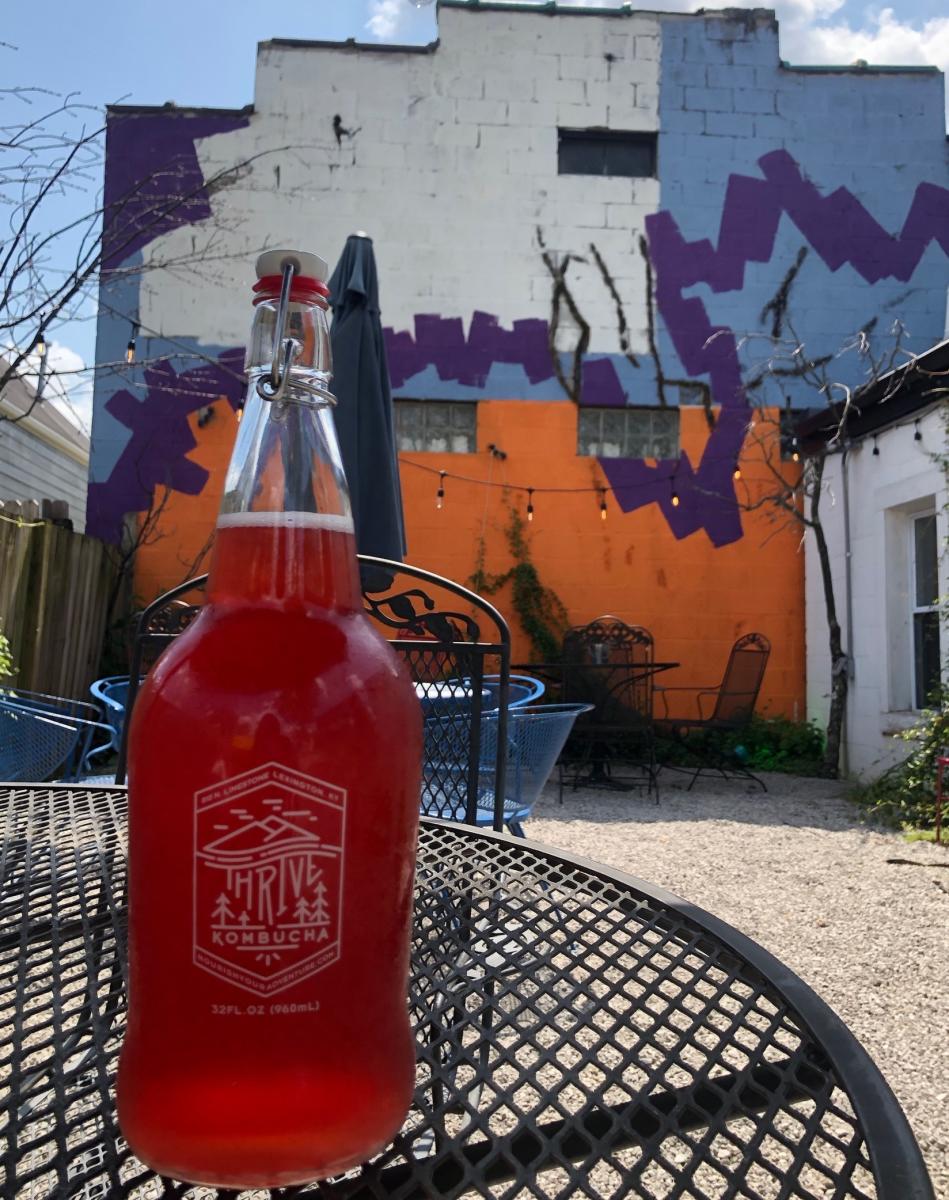 Thrive
Mon.—Fri.: 10 a.m.—7 p.m.; Sat. 10 a.m.—5 p.m.
Thrive is Lexington's newest kombucha seller. You will always find the owner, Elijah, pouring five different organic kombucha's on draft. You can enjoy a glass in the store, or on the back patio accessible through the alley to the right of the storefront. You can fill a growler to take home with you, purchase a 32 oz. bottle or fill a 64 oz. bottle if you bring your own. Blue ocean is the most popular flavor, made with coconut water, blue majik (algae derived superfood) and pineapple juice. Thrive is also at the Saturday Farmers' Market downtown. "He's passionate about coming alongside your adventure, and supporting you, he really wants to help people live a healthy lifestyle," said Anne, co-owner and Elijah's wife.
Doodles Breakfast and Lunch
Tues.—Sun.: 8 a.m.- 2 p.m.
Doodles is one of the best brunch spots in town. There's usually a line, but here it moves quickly. Everything is made fresh, from scratch, including the jam (which complements the soft, flaky biscuits perfectly). The style of food is southern, making for a filling and comforting breakfast no doubt. With a strong focus on farm-to-table you'll also be supporting local purveyors and farmers which makes your dining experience a win-win.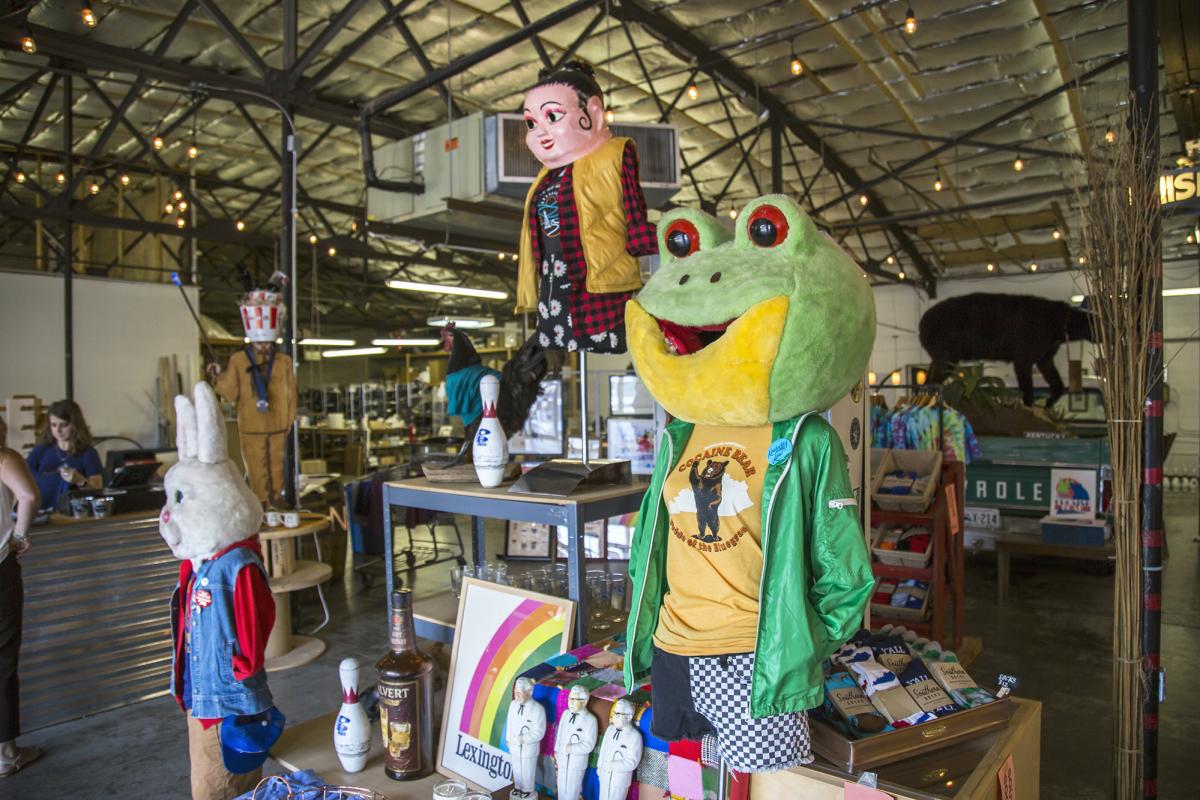 Kentucky for Kentucky
Mon.—Sat.: 10 a.m.—6 p.m.; Sunday: 11 a.m.—6 p.m.
This is where you can buy all things Kentucky. From t-shirts to bourbon-barrels to anything Kentucky related, chances are high that you'll find it here. This is truly a one stop shop for out-of-towners hoping to bring something back from the Bluegrass State. A mural of beloved Johnny Cash adorns the building, and Bryant Street (a sharp turn into the parking lot) shows a few other street art murals roadside.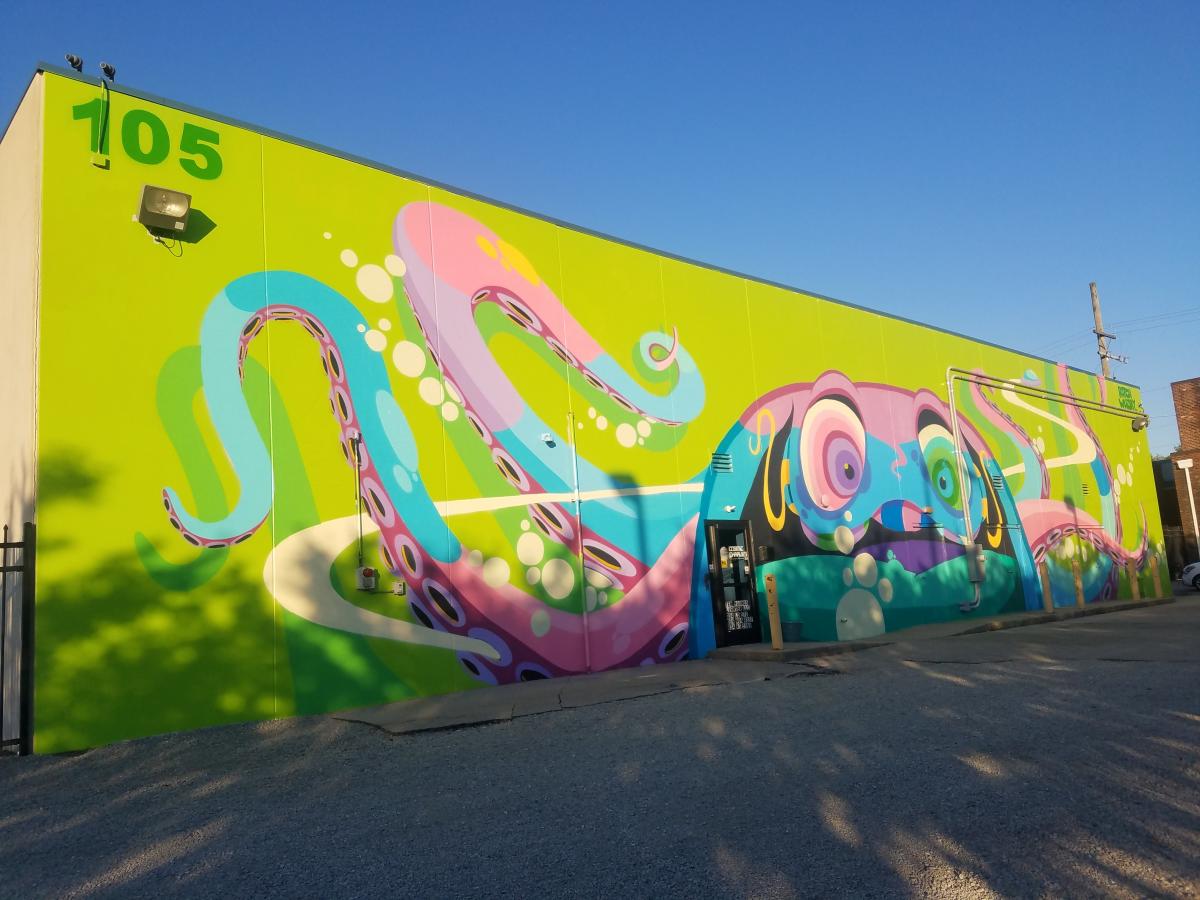 Cosmic Charlies
Check out the new location of this longtime music venue, one of the best places to see a weekday or weekend show in town, and a sure way to blend in with the locals. For something fun after the sun goes down, check out their events to see if a band you enjoy is passing through town. Full bar and large draft beer list, doors open around 8 or 9 an hour before the show.