Mindy Rohr's Guide to Date Night
It usually goes a little something like this: "We have a night without the kids…where can we go for a special dinner?" or "It's our anniversary, what restaurant do you recommend?" Never fear…Love Lexington (me!) is here to help! I present to you my top date night/special occasion restaurants in Lexington (local of course!).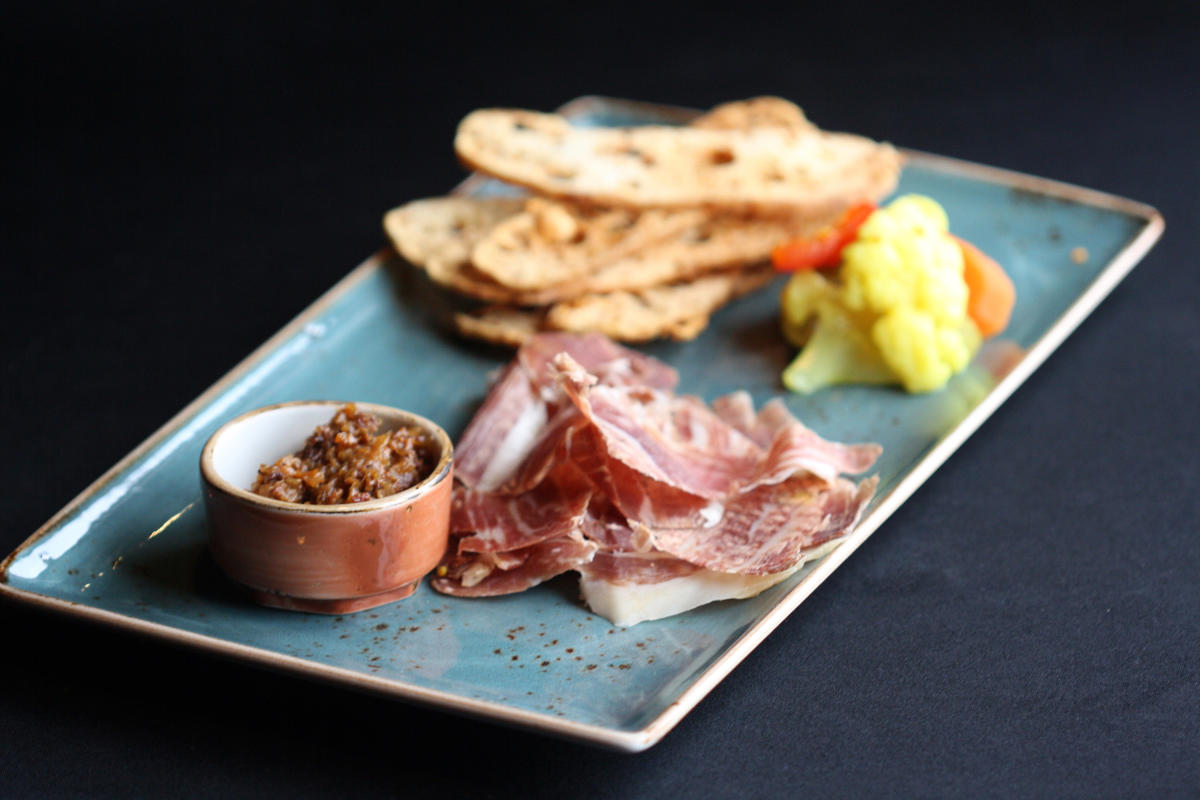 Old Bourbon County Kitchen
3373 Tates Creek Road | obckitchen.com/
The newest concept from the guys behind the BHG brands, comes Old Bourbon County Kitchen, a chef-driven restaurant with artisan cuisine. With the extremely rare bourbon list (and over 500 bourbons/whiskeys) this is the place to take the bourbon lover in your life. Whether you are in the mood to share small plates…with menu items like Short Rib Tacos, Pimento Cheese Plate, or Bacon in a Glass (yes I said bacon) or to dive in to full entrees with dishes like Chicken and Waffles, Grilled Hanger Steak (seen above), or Smokey Shrimp and Grits. Either way you go, be sure to order the Warm Donuts to share with your someone special.
Love Lexington menu picks: Short rib tacos, Bacon in a Glass, Grilled Hanger Steak, and of course…the Donuts.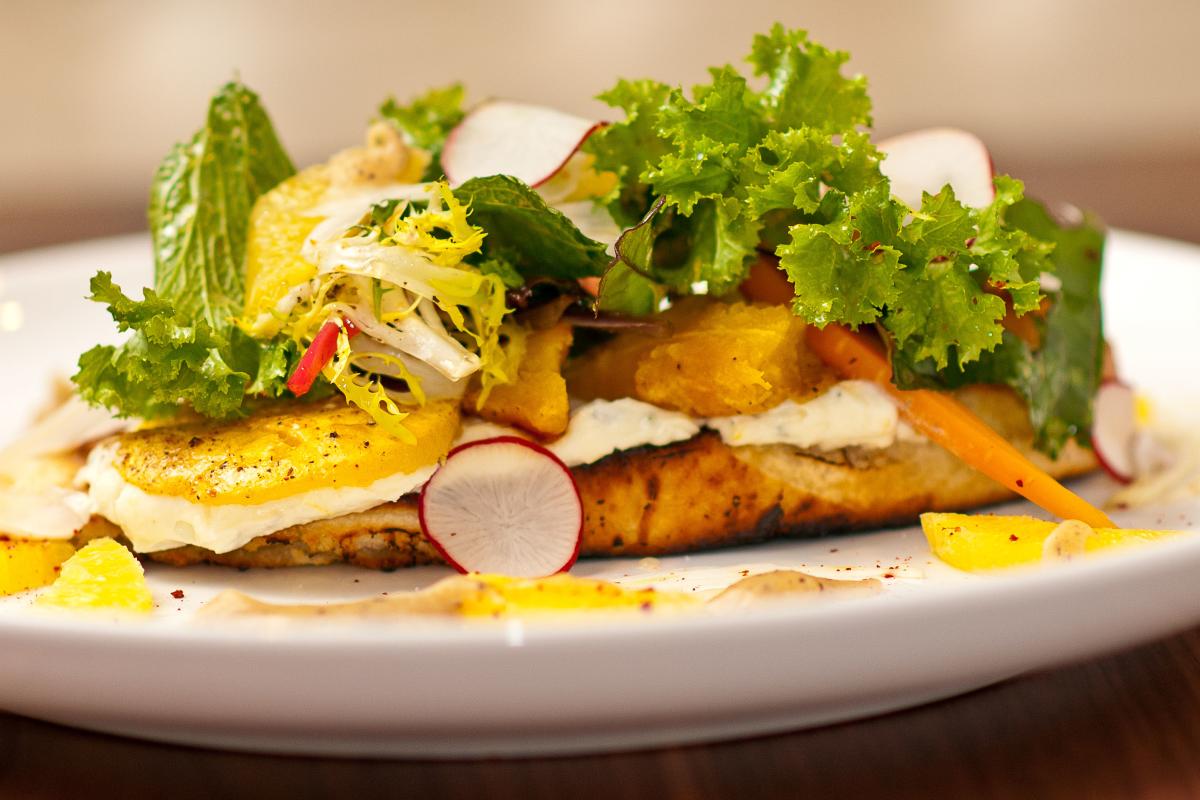 Distilled at Gratz Park Inn
120 W 2nd Street | distilledatgratzparkinn.com
Let me start by saying it took me too long to try this fine dining establishment…don't make my mistake! Located in the historic Gratz Park Inn and brought to Lexington by Executive Chef, Mark Wombles (also of Heirloom in Midway, KY). The menu features an upscale take on southern flare with menu items like Shrimp and Grits, Fried Chicken and Biscuits, Braised Rabbit and more.
Love Lexington menu picks: Scallop and Grits appetizer, Mache and Brie salad, Fried Chicken and Biscuits, and the Henry Burger.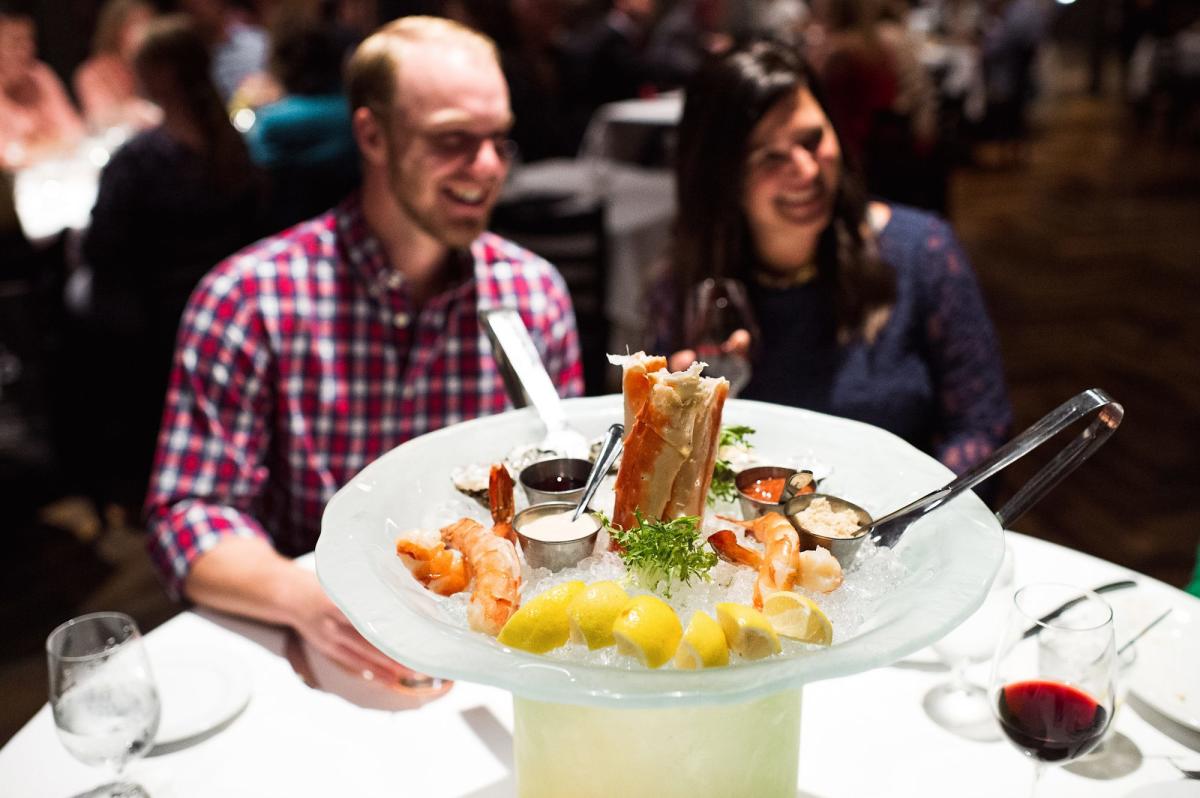 Tony's of Lexington
401 W Main Street | tonysoflexington.com
The newest of fine dining establishments in downtown Lexington, Tony's is making itself right at home in The Square. Providing its patrons with luxury dining without being pretentious (love that statement on their website) and is hands down the best service you will get in Lexington (per my opinion). I know you don't want to wear your "stretchy pants" on date night…but with these over-sized portions you will wish you had. If a steak dinner is top on your list for a special night out, Tony's is hands down your restaurant.
Love Lexington menu picks: Filet Mignon, Oscar style, Rig-a-toni pasta, Pistachio Pesto Orecchiette, Oven Roasted Chicken,  and the Bourbon Whipped Sweet Potatoes.