7. St. Paul AME Church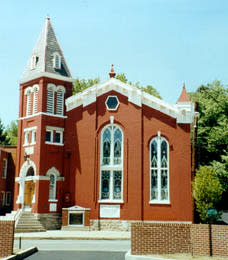 251-253 North Upper Street
This most important landmark was an outgrowth of the Hill Street Methodist Church--a place where white slaveholders and overseers gave instructions to African slaves.  Around 1826, a small brick building was constructed on North Upper.  Throughout the 20th century, the African Methodist Episcopal Church sustained its role as an active and positive force in the community.  African American war mothers met here during World War II (1939-1945). Mrs. Lucy Harth Smith, a well-known educator in the city, was a participant in those historic meetings.
Photo courtesy of 
Lexington Convention and Visitors Bureau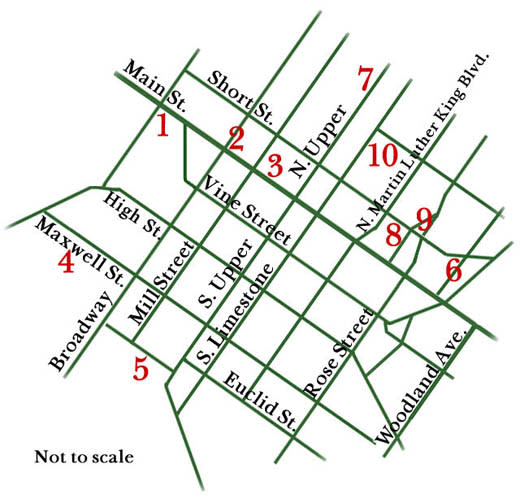 1. Main Street Baptist Church, 582 West Main Street 
2. "Forgotten Pioneers," A doctor's office that was located at 118 North Broadway 
3. Cheapside 
4. Historic Pleasant Green, 540 West Maxwell Street 
5. Baptism scene, between Bolivar and Scott Streets 
6. Home of Isaac Murphy, Eastern Street 
7. St. Paul AME Church, 251-253 North Upper Street 
8. Old First Baptist site, corner of Short and DeWeese 
9. Polk-Dalton Infirmary, 148 DeWeese 
10. East Second Street Christian Church, 146 Constitution Street
Click on each number to learn more about these 10 sites.
Click here to the print the African American Heritage Trail in pdf format. (4 pages)
Doris Wilkinson, Retired
Department of Sociology 
University of Kentucky 
Lexington, Kentucky 40506-0027
Click here for selected references on Lexington's African American Heritage.