9.  Historic African American Health Center 
Polk-Dalton Infirmary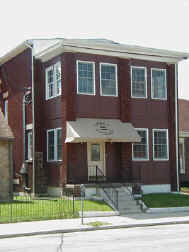 148 Deweese 

In the center of the Lexington African American cultural and residential community, Dr. John Polk set up his medical practice from 1921 to 1931.  He was the first physician to have occupied the historic structure.  Dr. J.R. Dalton later established his medical practice in this building where he stayed for many decades.  Other African American doctors who joined him on Deweese (Dewees) Street included Dr. Henry Merchant who arrived during the Great Depression and Dr. Marshall Jones who set up his practice in the post-World War II period.  This landmark is presently the headquarters for the Lexington-Fayette County Urban League which had its grand opening in 1999.
Photo courtesy of 
Lexington Convention and Visitors Bureau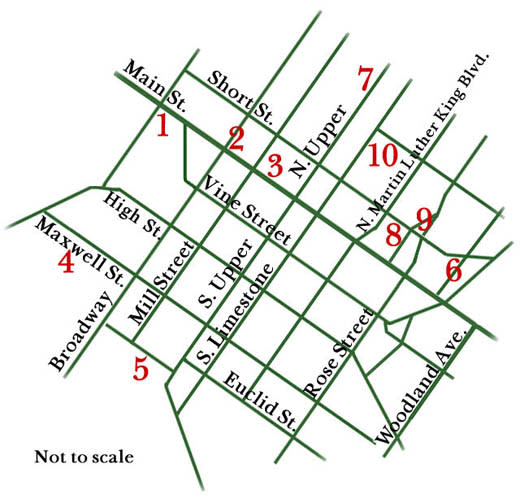 1. Main Street Baptist Church, 582 West Main Street 
2. "Forgotten Pioneers," A doctor's office that was located at 118 North Broadway 
3. Cheapside 
4. Historic Pleasant Green, 540 West Maxwell Street 
5. Baptism scene, between Bolivar and Scott Streets 
6. Home of Isaac Murphy, Eastern Street 
7. St. Paul AME Church, 251-253 North Upper Street 
8. Old First Baptist site, corner of Short and DeWeese 
9. Polk-Dalton Infirmary, 148 DeWeese 
10. East Second Street Christian Church, 146 Constitution Street
Click on each number to learn more about these 10 sites.
Click here to the print the African American Heritage Trail in pdf format. (4 pages)
Doris Wilkinson, Retired
Department of Sociology 
University of Kentucky 
Lexington, Kentucky 40506-0027
Click here for selected references on Lexington's African American Heritage.