1. Main Street Baptist Church. 

582 West Main Street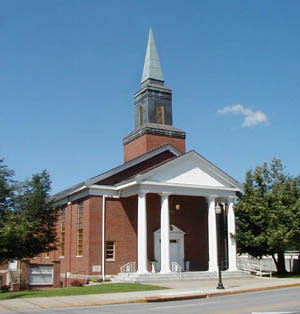 Originally the Independent Baptist church, the foundation for Main Street Baptists was anchored in 1862--one year before the signing of the Emancipation Proclamation .  Since 1870, the quaint and historic church has been at its present location.  Situated next door to the Mary Todd Lincoln House, this notable place of worship has served as a prominent institution in the Lexington community.  It is a major landmark in the downtown section of the city.
Photo courtesy of Lexington Convention and Visitors Bureau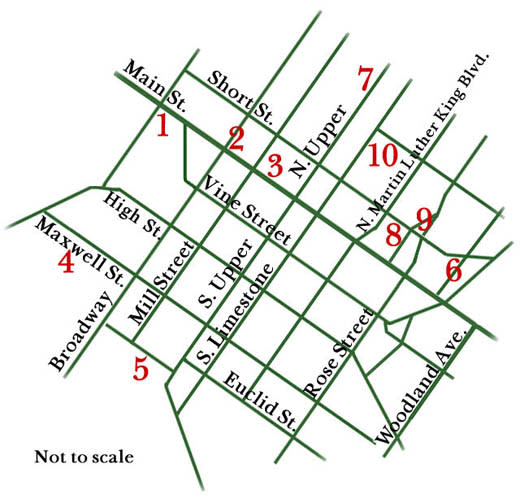 1. Main Street Baptist Church, 582 West Main Street 
2. "Forgotten Pioneers," A doctor's office that was located at 118 North Broadway 
3. Cheapside 
4. Historic Pleasant Green, 540 West Maxwell Street 
5. Baptism scene, between Bolivar and Scott Streets 
6. Home of Isaac Murphy, Eastern Street 
7. St. Paul AME Church, 251-253 North Upper Street 
8. Old First Baptist site, corner of Short and DeWeese 
9. Polk-Dalton Infirmary, 148 DeWeese 
10. East Second Street Christian Church, 146 Constitution Street
Click on each number to learn more about these 10 sites.
Click here to the print the African American Heritage Trail in pdf format. (4 pages)
Doris Wilkinson, Retired
Department of Sociology 
University of Kentucky 
Lexington, Kentucky 40506-0027
Click here for selected references on Lexington's African American Heritage.