My husband and I visited Lexington, Kentucky from August 9 – 11 for the inaugural Railbird Festival. We currently live in Nashville, Tennessee, so Lexington is an easy drive for us! Once we arrived in Lexington, you could immediately sense the small-town charm—there are beautiful farms everywhere. We stayed in a lovely Airbnb nestled on a breathtaking farm and had the best neighbors…horses!
During our first evening, we ventured out into the Distillery District which is a gorgeous area perfect for spending a Friday evening. You'll find restaurants, breweries, an arcade, a music hall and (obviously) a distillery—there's something for everyone. We dined at Middle Fork Kitchen and Bar and thoroughly enjoyed their seasonal menu offerings. We highly recommend the whipped feta and under glass (a red wine braised and glazed lamb chop), both were divine!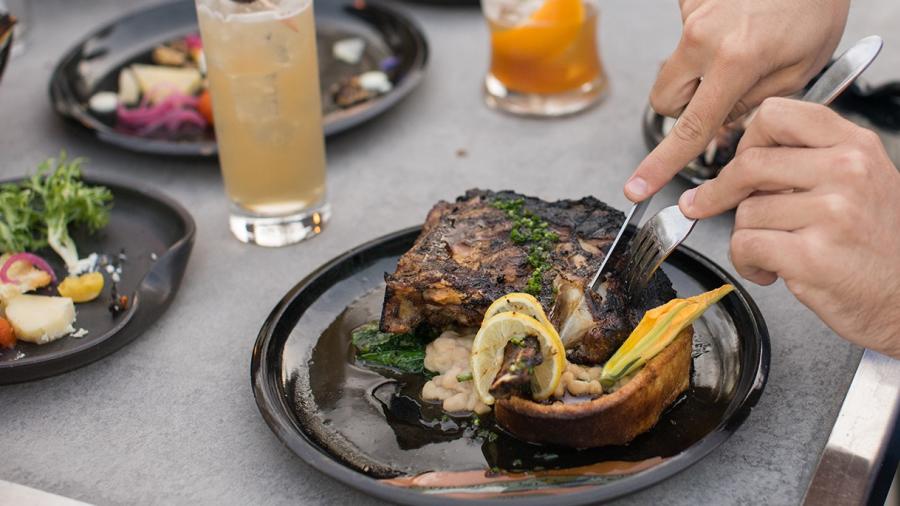 After dinner, we spent some time outside in the cool air sipping on refreshing cocktails and there was even an area of outdoor games including cornhole. And for anyone with a sweet tooth, head to Crank & Boom Ice Cream Lounge. You'll find homemade ice cream, sauces and waffle cones galore.
We started the following day at Castle & Key, a historic bourbon distillery that has recently received quite the facelift and is now completely restored and functional. We learned so much about the history of the distillery dating back to 1887 and experienced a wonderful tour of the grounds and facility. Of course, there were drinks offered at the end, which was perfect for such a hot day!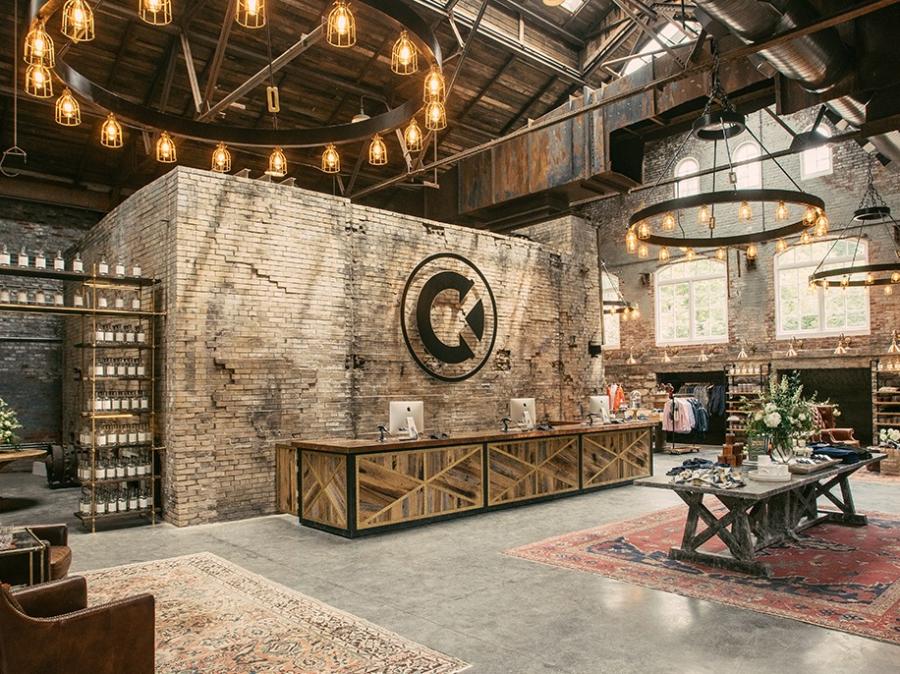 Afterwards, we headed to Keeneland which was the site of the inaugural Railbird Festival. The temperature had cooled significantly, making for a beautiful outdoor evening. The festival featured three stages with different musicians, and it was so exciting to walk around and listen to different music.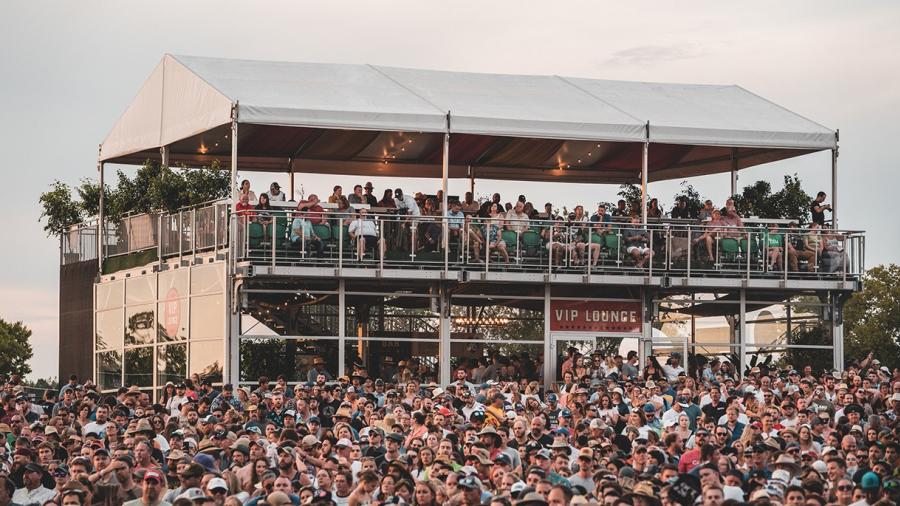 All that walking certainly built up an appetite and thankfully the festival had so many options. With a large area full of food trucks and vendors, we were certain to find exactly what we were craving. Not only could we find traditional festival fare like corndogs and burgers, but we could also find healthy options which was greatly appreciated. Through the evening hours, we enjoyed listening to great music and spending time with friends.
As we entered the second day of Railbird, we were excited to see the fan-favorite and local, Tyler Childers, as well as Hozier. Although the weather heated up, it didn't stop us from listening to some of our favorite bands. Plus, the festival featured a few tented areas that were fully air-conditioned. As the afternoon turned to evening, we settled in to listen to the last few bands. Overall, our experience in Lexington was wonderful and we will definitively be returning soon for another stay.