The inaugural Railbird Festival hosted at Keeneland Race Course created a dream-like summer music festival. The 360-degree blue-bird sky view blankets pristine emerald grounds making for a most beautiful, unique festival setting. The blazing golden sun over a pastel sunset both Saturday and Sunday night, painted a natural backdrop against the mind-blowing music echoing from the stages overlooking a swaying crowd.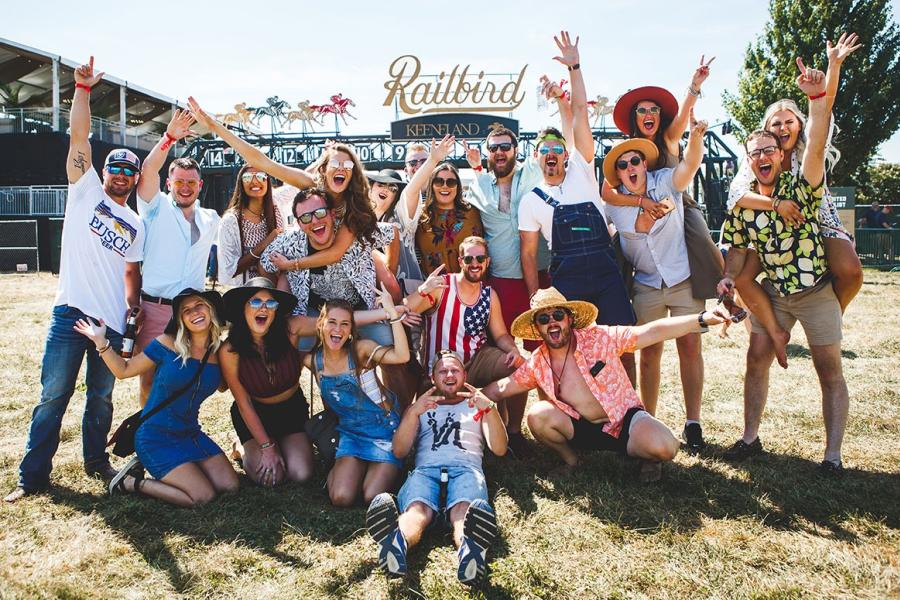 Lineup:
Saturday, August 10
The Raconteurs headlined first eve, Jack White shredding guitar per usual. Standouts for the day included the hauntingly beautiful bluegrass husband-wife duo Mandolin Orange, true rocker Brandi Carlile covering Joni Mitchel's Case of You, and Led Zeppelin's Baby, I'm Gonna Leave You before a surprise appearance covering Dolly Parton's Jolene during the Old Crow Medicine Show set, which was a mesmerizing display of devil-may-care folk rock (yes, they played Wagon Wheel.) The face-melting picker Billy Strings stole new eyes and hearts of a jaw-dropped crowd, and country party essential Robert Earl Keen played fan favorites including The Road Goes On Forever and Feeling Good Again at an upbeat show (which begged for a little moonlight.) The soulful Mavis Staples set things off right for the weekend, spreading the gospel of peace and positivity on top of deep soul-soothing songs. Poetic Ian Noe sang from the depths of his hard-time earned lyrics, Irene (Ravin' Bomb) a favorite, and ever-stunning Lillie Mae charmed all who attended her multifaceted singing, strumming and stretching of heavenly strings.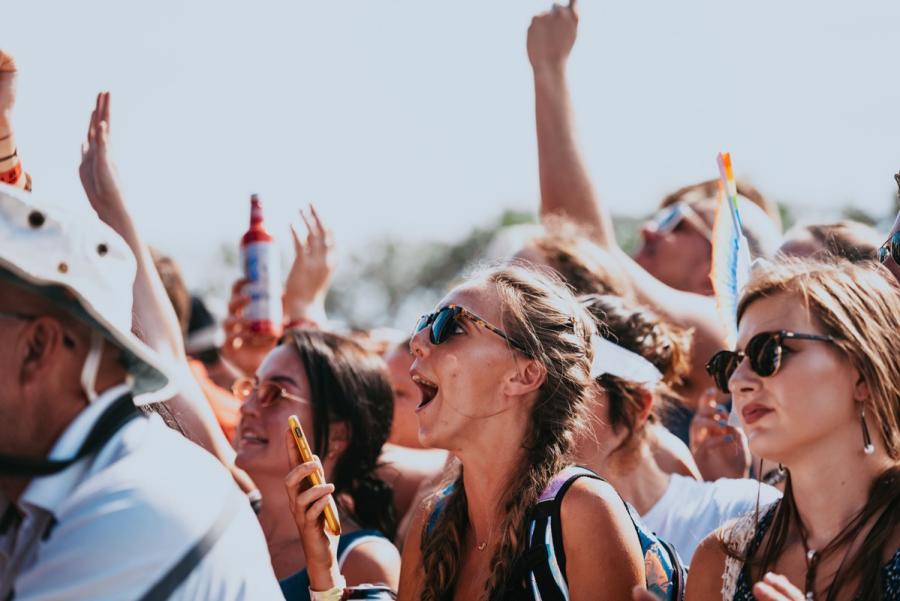 Sunday, August 11
Hozier headlined, reflecting a calm ending to the weekend, the crowd singing back Take Me to Church. Some favorites of the day included the golden hour show of Appalachia voice Tyler Childers which was preceded by a surprise acceptance of a key to the city of Lexington from Mayor Gorton herself. He played a few songs off his album including Redneck Romeo and a few covers including Trudy by The Charlie Daniels Band. The OG rock-n-roller Lucinda Williams displayed her lovely, soul-soothing a long gravel-worn road kind of way, beloved local jam-grass style. The Wooks covered (also both on newest album) Grateful Dead's Dear Prudence and a fast fan-favorite Sandy Queen. New country staple Kelsey Waldon (recently signed to Oh Boy Records of John Prine) graced Kentucky along her summer tour, I'm With Her, an angelic bluegrass female trio drew a hefty crowd, and the beachy water-like sound of alternative indie-rock Susto kept everyone happy with Jah Werx. Deeply sullen guitar songs of Gary Clark Jr. delivered some powerful energy, and the fire and brimstone church-like St. Paul and the Broken Bones matched the intensity of his sparkling cape.
FACE-MELTING PICKER BILLY STRINGS STOLE NEW EYES AND HEARTS OF A JAW-DROPPED CROWD.
 Rolling Stone magazine also said "blue collar country singer" Justin Well's played an amazing set, Ona with Summertime Candy "a seamless combination of alternative rock and synth-pop," and Futurebirds "delivering the rowdiest set of the weekend."
Between shows you could purchase merchant goods, food and drink, sponsored by local Crafted Social from booths around edges of the grounds including food truck offerings with center tented vendors including Hippie Dips, Pizza Nova, Corndog Inc., Kettle Corn, Windy Corner, Nathan's Taqueria, Flaming Wok, Salsarita's, Pasta Garage, Rolling Oven, Hot Buns, Sav's Chill, Budweiser Beer Garden and Don Julio's Tequila Hideaway. All festival band T-shirts and merch were purchasable central and indoors. A fan-filled tent with comfortable seating kept many cool, a Four Roses Bourbon bar poured two delicious cocktails made with Four Roses Single Barrel and their Small Batch. A Sip and Savor stage showcasing local and renowned chefs including Ouita Michael prepared their own inspired pairings. The bars were plentiful, popular tall-boy hard seltzers and some domestics kept everyone cool for $9-$12. The special brewed fest ale was a favorite, sold out by afternoon of second day, Front Runner Festival Ale, a refreshing slightly malty crushable cream ale from local brewery West 6th.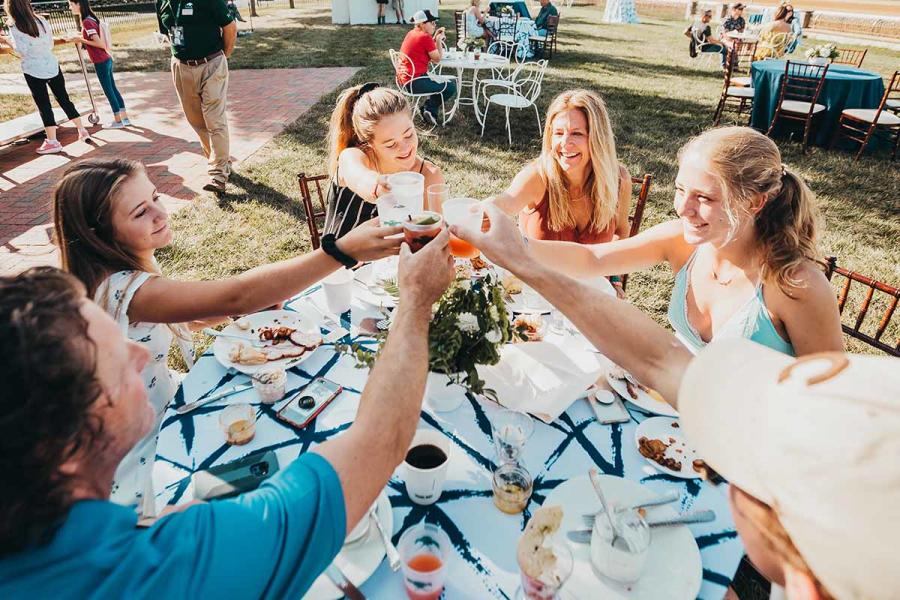 Walking amongst fellow fans between shows to and from Elkhorn, Limestone and The Burl stages, I kept thinking this might've been the most laid-back music festival I've attended with some of the most peaceful, easy-going vibes. The stages were a perfect distance apart to not feel too cramped when packed, and only, if, a 5-minute walk from far ends of the grounds. Entrance and security to the festival was quick and easy, many claiming not much of a line either day, parking areas moved closer to gate entrances Sunday. Trash was cleared for Sunday and the well-maintained and plentiful porta potties, though strange to mention, only ever smelled of urinal cakes. Lexington proved host to a peaceful, cordial gathering of music lovers.
AE Entertainment put their best work forward for a truly smooth, unique experience in the Bluegrass state. One festival goer said it was as though they were transported back home to Nashville, one of the biggest music hubs in the world. With such an amazing turnout in year one, the lineup and crowd are sure to continue and grow. I noted many band shirts among the crowd including John Prine, Grateful Dead, Señora May, The String Cheese Incident, Chris Stapleton, Sturgill Simpson, all of which give me high hopes for the release of next year's lineup. I'd like to think Railbird will always be at the forefront of what I hope becomes a Bluegrass Boom, likened to the Bourbon Boom, it's only a matter of time.