POST UPDATE: Genuine Reward was euthanized at Old Friends, the Thoroughbred Retirement facility in Georgetown, KY., in 2018 where he had been pensioned since 2015. The stallion was 25.
Old Friends Farm, a retirement home for thoroughbreds, dedicates itself to the wellbeing of past thoroughbred champions and those with legendary legacies.
"The communion men make with horses carries an implicit promise: the horse will give everything of himself, and in return, we owe him comfort, safety and a happy retirement. Old Friends is that promise fulfilled." - Laura Hillenbrand
It was like a royal birth: News crews waited impatiently outside the delivery room, and shouts of joy went up around the world when the baby was born. It was 1993, and Kentucky Derby winner Genuine Risk, a charismatic chestnut filly, had given birth to her first foal after 13 difficult years of trying. In 1980, Genuine Risk had been the first filly to win the Derby in sixty-five years.
Her 134-pound baby boy was named Genuine Reward. He was copper colored like his mom. But he didn't have her toughness. Genuine Reward had breathing problems. He bucked his shins. His bones were soft. The thoroughbred never excelled in racing and disappeared from view.
Until a Craig's List ad surfaced in the summer of 2015, offering him for sale in Wyoming for "$500 or obo." Although Genuine Reward's owner didn't know it, $500 is a coded number. That's what "kill buyers" pay when they want to sell to slaughterhouses.
Across the country, two people were determined to not let that happen. Michael Blowen, head of Old Friends horse retirement farm right outside Lexington, and Laura Hillenbrand, best-selling author of "Seabiscuit" and "Unbroken," separately heard about Genuine Risk's plight and knew they had to save him. They connected, and Hillenbrand paid $5,000 to buy and ship the horse to Old Friends. As a child, Hillenbrand had seen Genuine Risk win the Derby and had never forgotten her.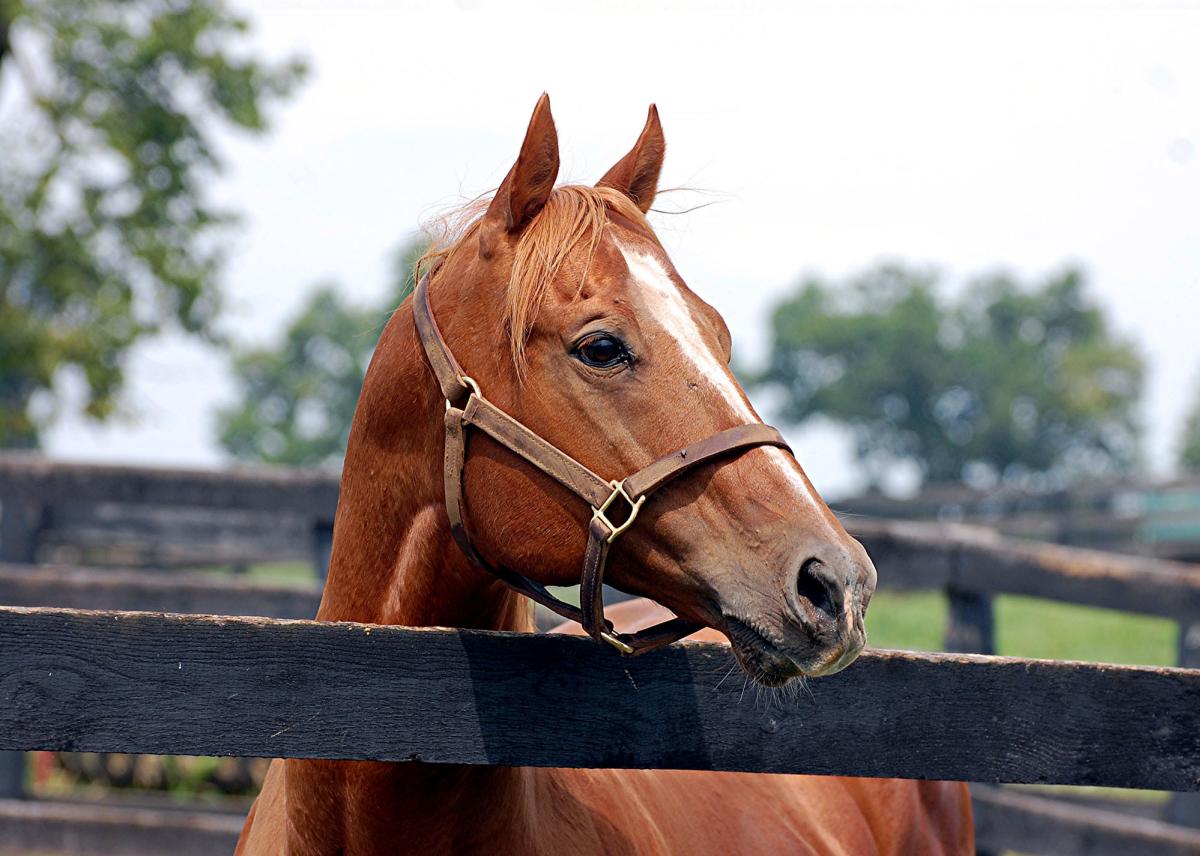 Blowen is a former Boston Globe movie critic and racing fan who started Old Friends in 2003 with one paddock and two horses. Blowen was prompted in part by the shocking news in 2002 that 1986 Kentucky Derby winner Ferdinand had died in a slaughterhouse in Japan. Blowen's idea of a nonprofit "living history museum," where tourists and horse lovers could visit former racehorses, was practically unheard of then.
When Blowen first searched for funding, a longtime thoroughbred-farm owner said to him, "Let me get this straight. You're not gonna race them. You're not gonna breed them. You're not gonna sell them. Now, what exactly is it you're gonna do with them?"
"Put them out in my yard and hope people come visit them," replied Blowen.
And they have. Nearly twenty thousand tourists come to Old Friends every year to see equine celebrities like Kentucky Derby winners Silver Charm and War Emblem; Belmont winner Sarava; and Popcorn Deelites, who portrayed Seabiscuit in the movie based on Hillenbrand's book. Lesser-known thoroughbreds graze Old Friends' acres, but every horse has a story of courage. Old Friends is the only thoroughbred rescue outfit that takes stallions, and it has more stakes winners than any other retirement farm. It has also repatriated horses from Japan and Italy.
Blowen doesn't like the word rescue when it comes to what he does. "If anything," Blowen says, "these horses rescue us."
Old Friends is located right outside Lexington at 1841 Paynes Depot Road in Georgetown. For tours, call (502) 863-1775.
Photography by Rick Capone.