We're positive that Lexington is the Best Place in America to Grab a Drink. Here's why…
1. There are 16 bourbon distilleries within 45 miles of our charming downtown.
2. Bourbon is America's Native Spirit, so we're patriotic by default.
3. There are over 5 million barrels of bourbon aging in Kentucky at any given moment. And only 300,000 people in Lexington.
4. 95 percent of the world's bourbon is made in Kentucky.
5. You could technically try a new bourbon every day of the year.
6. Sip on a cocktail and watch Thoroughbreds thunder past you at the historic Keeneland Racecourse.
7. We're a college town, which also means we're a great party town.
8. It's the ideal home base to explore the world-famous Kentucky Bourbon Trail.
9. You can explore our exploding craft beer scene on the Brewgrass Trail, which features 21 craft brewery brands and 27 locations in and around Lexington.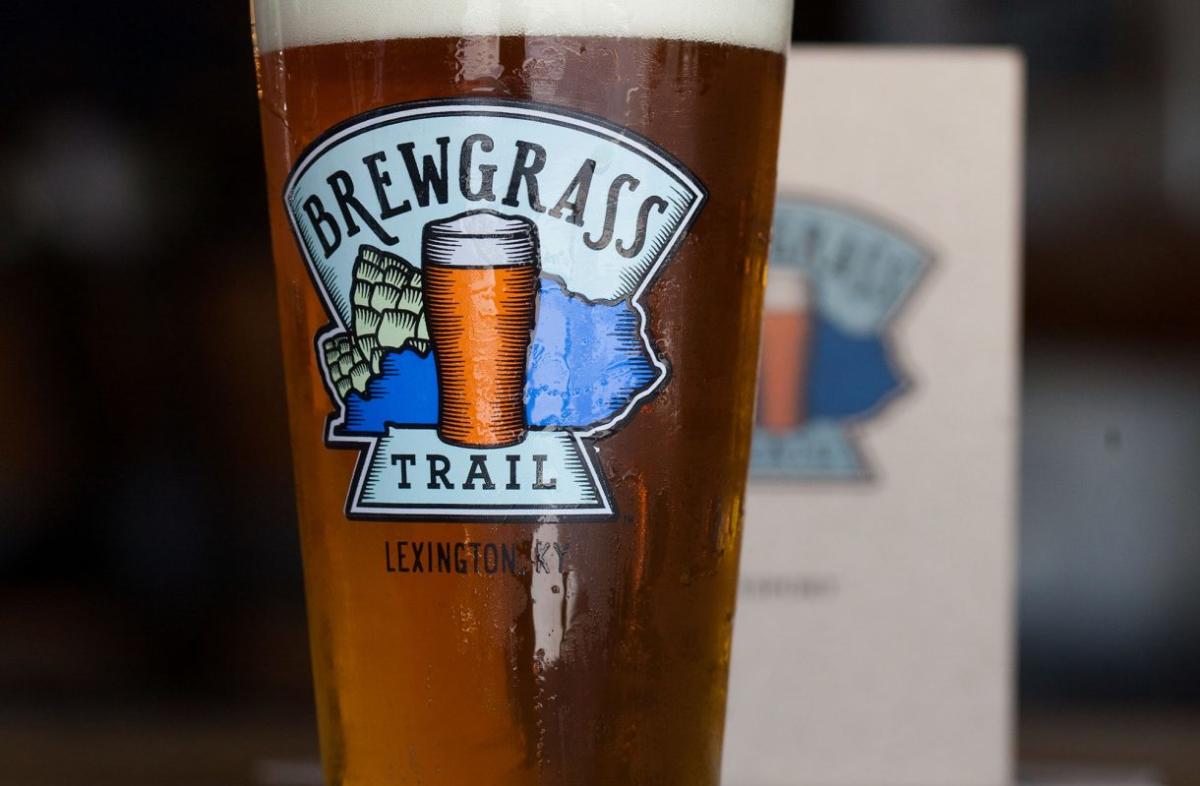 10. …That's right, we have a bourbon trail AND a beer trail. Where else in America can you find two drinking trails?
11. Here, every bar is a bourbon bar.
12. If you don't like bourbon, rum, vodka, gin, and moonshine are distilled here, too.
13. And unlike many major cities, a great cocktail won't cost you an arm and a leg.
14. Our locals aren't obnoxious or pretentious. Get ready for some good old-fashioned southern charm. And some good Old Fashioneds.
15. You can grab a drink in a beer garden. No, really—an actual garden. We're talking greenhouses and flowers. And beer. It's called Kentucky Native Cafe. Go there.
16. West Sixth Brewing offers a free yoga class every week. Beer and yoga…does it get any better?
17. Enjoy a drink while you soak in the natural beauty of the Horse Capital of the World. While you're here, take a deep inhale of the fresh air.
18. Marikka's Restaurant & Bier Stube offers over 700 different types of beer, as well as indoor volleyball courts to spike on your friends.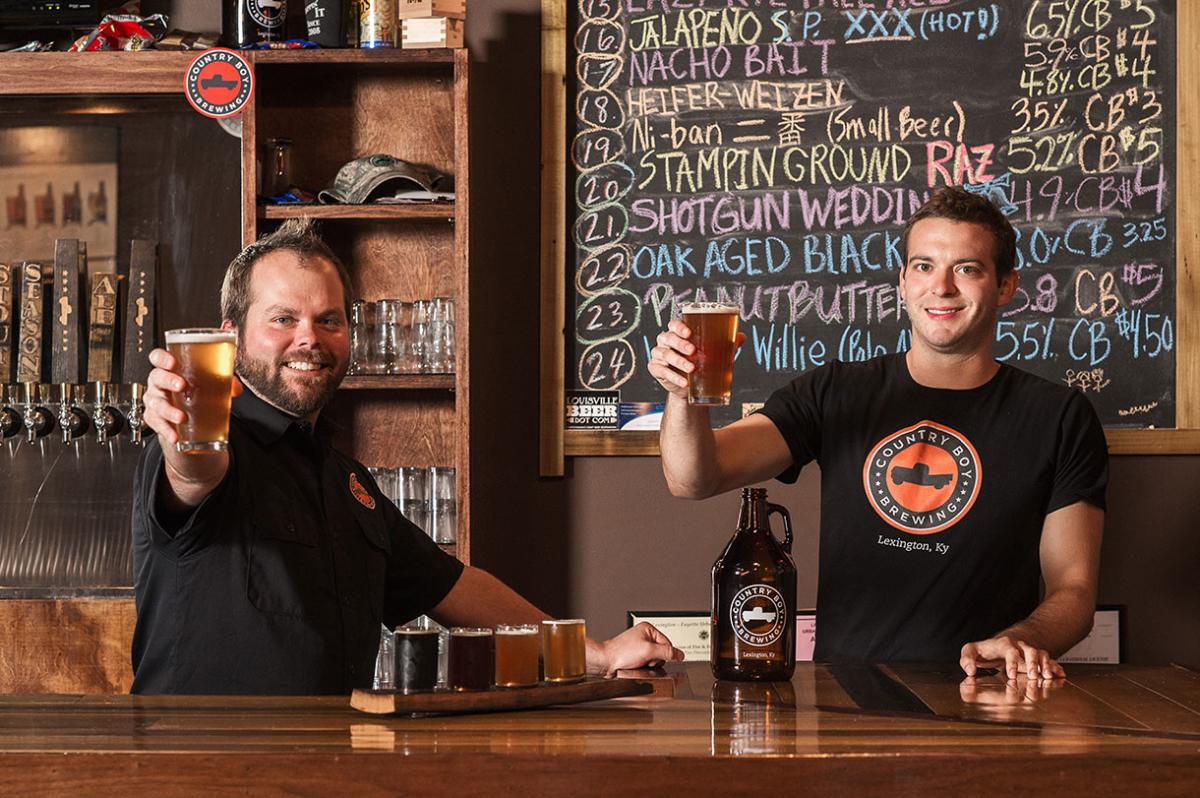 19. Lexington is home to some of the most creative beers you'll ever taste. How 'bout a Country Boy Jalapeno Porter or The Original Bourbon Barrel Ale?
20. Bar Ona, a local hot spot, was named "One of the Best Bars in America" by Esquire in 2018.
21. We're a short drive to more than a dozen wineries, including the first commercial winery in the U.S. located in Nicholasville, Kentucky—only 10 minutes from Lexington.
22. And, our famous Limestone water that's so integral to the bourbon process is also evident in the grapes we grow.
23. Even our coffee is bourbon-barrel aged.
24. Grab a drink at Bluegrass Tavern, featuring Kentucky's largest selection of bourbon (over 800 individual bottles!). Our patio game is strong. Perfect for sipping bourbon and viewing killer sunsets.
25. You can sip bourbon and listen to the best Bluegrass bands in Kentucky during the Festival of the Bluegrass.
26. We have awesome street-art. Drink some bourbon and then go have a conversation with the world's largest Abe Lincoln mural.
27. In terms of our bar scene, we've got a little bit of everything: the fancy, the hole-in-the-wall, the local, the friendly and the weird.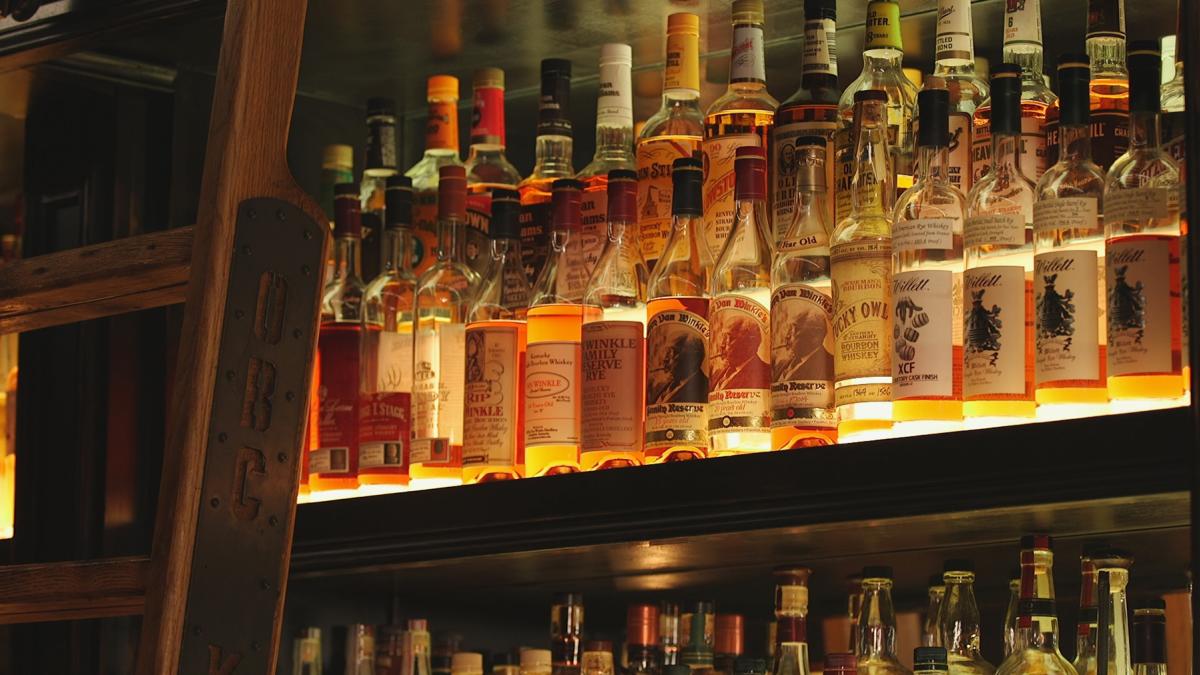 28. We have the perfect bar for your nightcap—head to Lussi Brown for a tasty coffee or tea cocktail.
29. Our city's livelihood was built on bourbon and horse racing—two of our favorite things are gambling and drinking.
30. Want to sip vodka and gin distilled in what was an abandoned castle, surrounded by sunken gardens? We've got you covered. Head to Castle & Key Distillery for the full story.
31. If you're new to bourbon, we have knowledgeable bartenders everywhere you go to steer you in the right direction.
32. Head to Justins' House of Bourbon to find a rare bottle of bourbon. And if you have a bottle you want to get off of your hands, they can appraise it on the spot.
33. We know how to throw a great party…and we know how to celebrate (The University of Kentucky Men's Basketball team has won 8 National Championships).
34. We get down for good festivals. NoLi Greyline Station Block Parites, Crave, Thursday Night Live and more.
35. You can grab a drink and play classic arcade games at Arcadium or the Burl Arcade Bar.
36. At the Kentucky Castle, you can attend Bourbon University. Bourbon fans can purchase monthly tickets to learn everything there is to know about bourbon. With each month as a different bourbon theme, you'll leave this class feeling like a Master Distiller.
37. Lexington is a USA Today "Top 10 Bucket List Destination." We'll toast to that.
38. Head to Greyline Station for shopping, local restaurants, and bars - and donuts!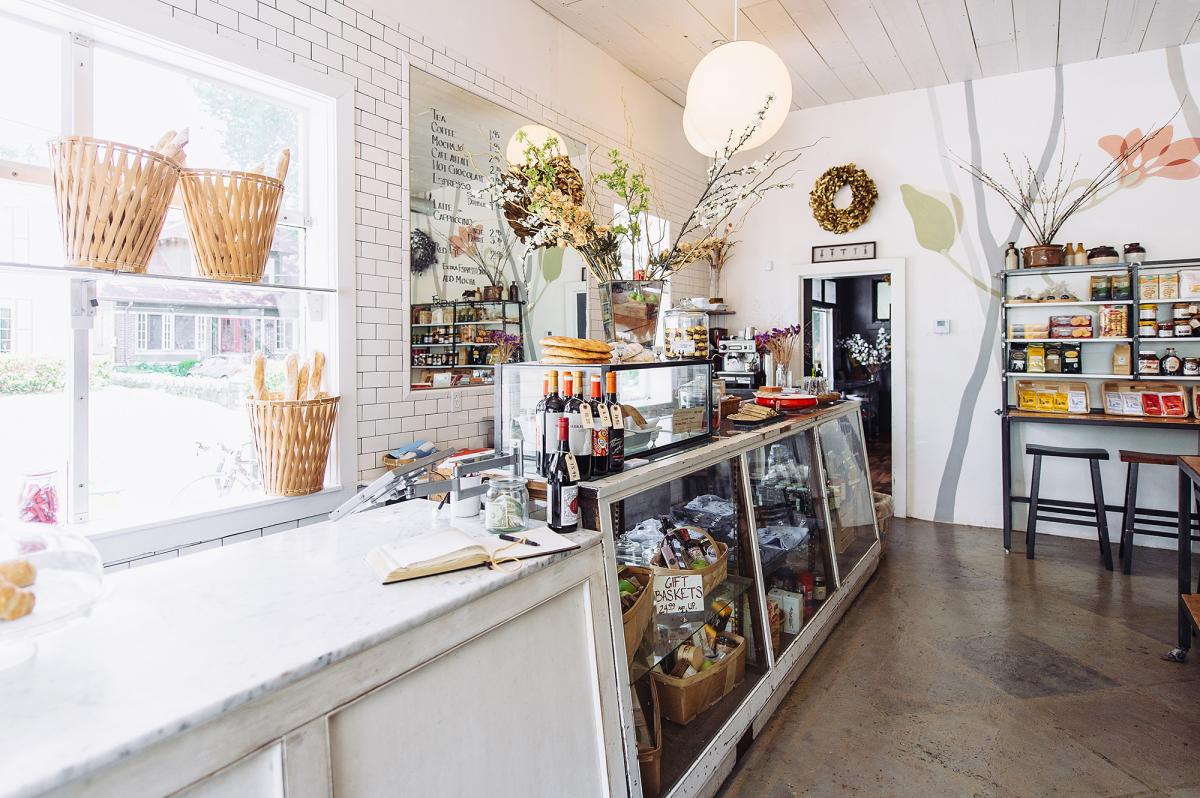 39. We put bourbon in everything. Bread pudding, pork chops, ice cream donuts, burgers, Bloody Mary's, BBQ, candy, beer, coffee…the list goes on.
40. Local wine shop Wine + Market was named one of the best Wine Shops in America by Imbibe Magazine.
41. In our Distillery District, you can literally sit by a fire, eat from a food truck or a restaurant, tour a bourbon distillery, sip craft beer, play darts, throw axes, walk your dog, listen to live music and eat ice cream without having to drive to a second location.
42. A Kentucky Hot Brown is the ultimate cure for a hangover. Trust us.
43. Lexingtonian James E. Pepper is credited with popularizing the Old Fashioned cocktail. Today, you can tour the James E. Pepper Distillery at the Distillery District.
44. Bourbon is a $3 billion signature industry in Kentucky, generating 15,400 jobs with an annual payroll of $707 million.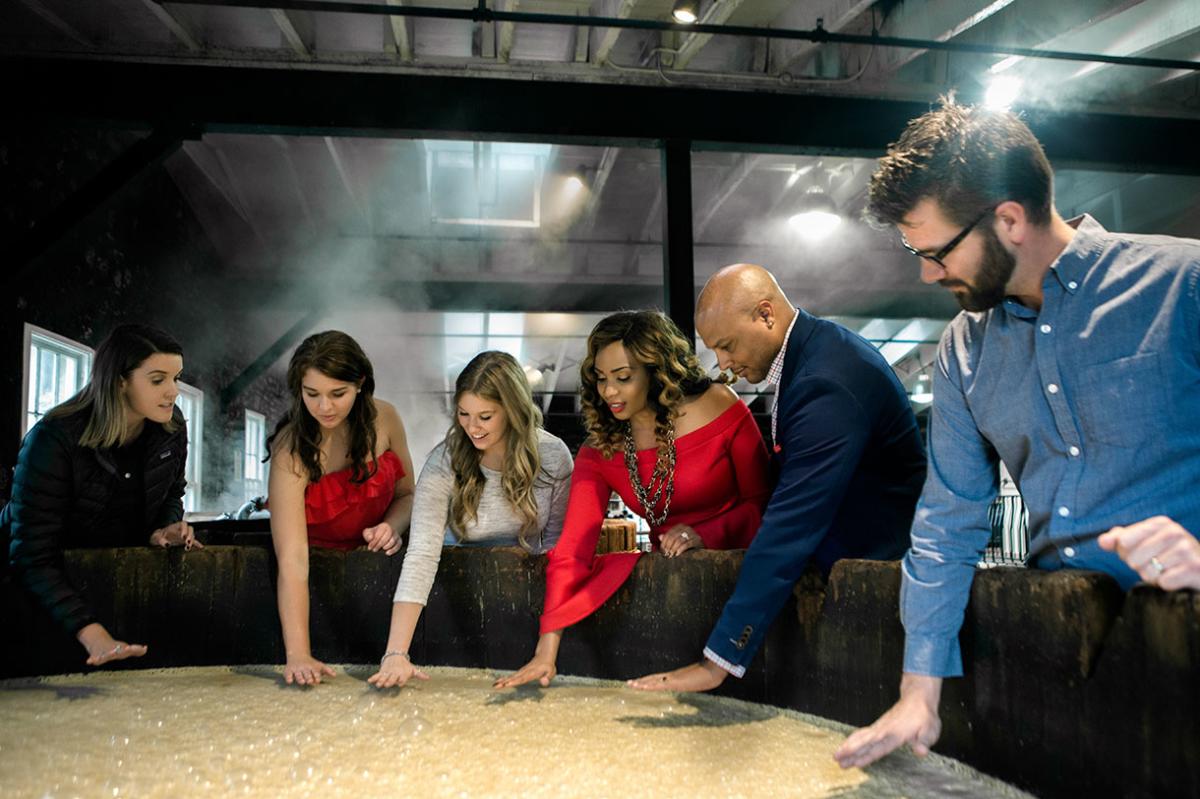 45. "Lexington is the bourbon destination you need to know about" – Condé Nast Traveler
46. There are roughly 296,800,000 gallons of bourbon in Kentucky. That's nearly a gallon for every person in America.
47. Kentuckians drink 144% more whisky per capita than the rest of the United States of America.
48. We have an annual 200-mile relay race called the Bourbon Chase—runners stop by five separate bourbon distilleries before they cross the finish line.
49. Only in Lexington will you find Bourbon Camouflage…yes, you heard it right. These limited-release t-shirts are perfect for the avid Bourbon Hunter in your life.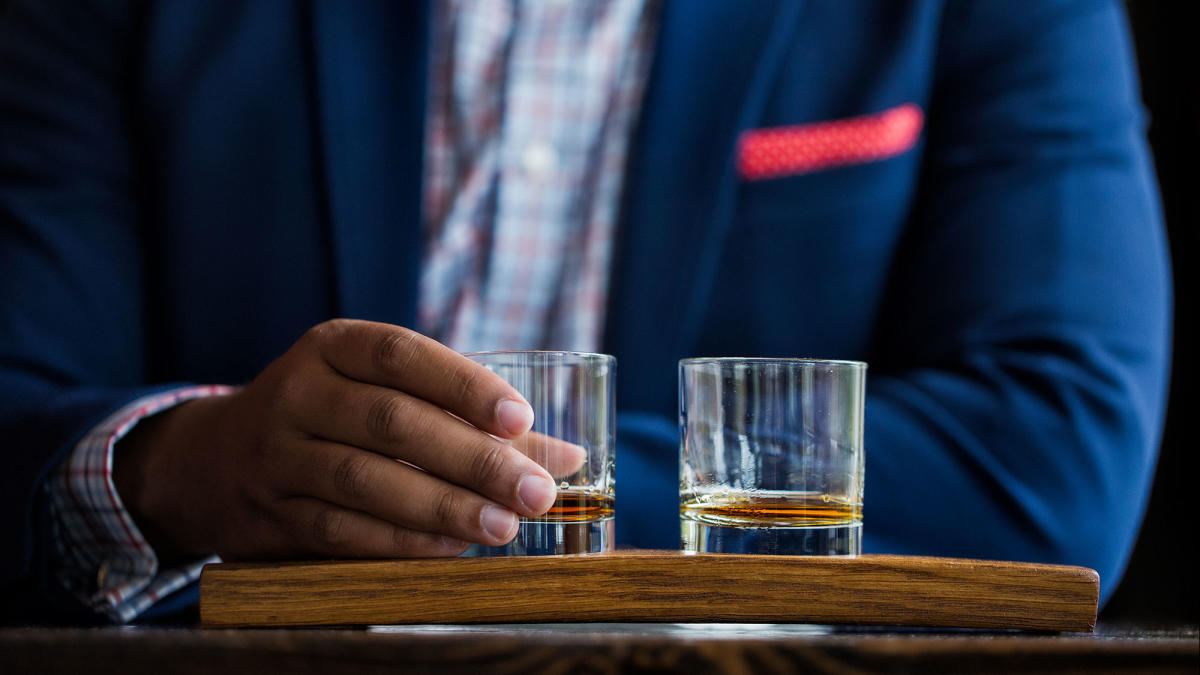 50. The Proof is in the bourbon.